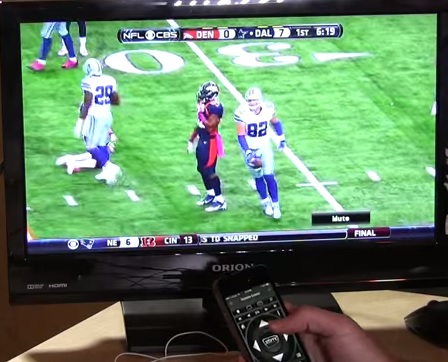 Building a Raspberry Pi smart TV box is not that difficult and can make a TV a true smart TV.

The first thing to decide on is what software to load on the RasPi.

There are many options such as Plex or MythTV but by far the commonly used software to use with a TV/Raspberry Pi is Kodi media center.

Kodi is a free media center that can be installed on a RasPi and do some really cool things.

The thing that makes Kodi stand out is the ability to install addons that will do just about anything.

Addons are the same as apps on a smartphone that are created by third party developers to complete a task.

For example one of the more popular addons is a video addon called 1Channel which allows any TV show or movie old or new to be played, and yes it is free.

There are many more addons from Youtube to music that simply need to be installed into Kodi once it is up and running.

Hardware
The last Raspberry Pi version 700 MHz 512 MB RAM can run Kodi although a bit laggy at times. The new Raspberry Pi 2 900 MHz version runs Kodi with no lag.

If you already have an older RasPi than it doesn't take much to install Kodi to see if it works for you, but the best option is to use the new Raspberry Pi 2.

Components and Price
A basic Raspberry Pi board with no other components runs $35 dollars. but will also need the following components.

micro SD card
A class 10 micro SD card is needed.
HDMI Cable
A basic HDMI cable is need to carry video and sound to the TV
Power supply
A power supply for the RasPi is needed. They use the same USB power connector as android phones.
Ethernet or WiFi dongle
It will need to be connected to the internet Ethernet with a wireless dongle or Ethernet cable.
Controller
Someway to control the input will be needed. A standard mouse or keyboard will work or a cheap compatible RasPi remote.
Case (optional)
Keeping it all safe is a good idea but not necessary as long as your careful.

If you don't have the components than a Raspberry Pi kit is likely the best option.

Loading kodi on the RasPi
There are several software packages that will load Kodi on a Raspberry Pi but the two main ones are OSMC and OpenELEC.

Either will work although OSMC is more newbie friendly while OpenELEC is more stable and runs quicker.
OpenELEC vs OSMC on a Raspberry Pi Model 2:

Here are tutorials on how to install ether one

How to install Kodi using OpenELEC on a Raspberry Pi 2.

How to install Kodi using OSMC on a Raspberry Pi 2.

Summary
Creating a TV that can stream movies, music or surf the internet is easily done with a Raspberry Pi. While it does take some degree of technical skills. The difficulty level is moderate, but with all the how-to YouTube videos and write ups it easily done.