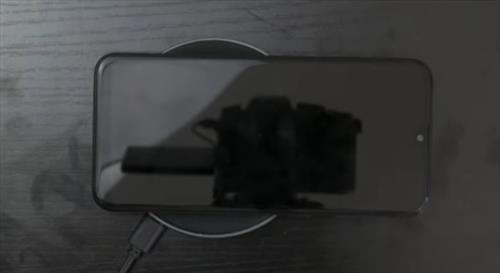 If you own or are thinking of buying a Samsung Galaxy a10e and wondering if it has wireless charging, the short answer is no.
This may be surprising since many other newer Galaxy smartphones do have wireless charging.
The Samsung Galaxy a10e does not have built-in wireless charging, but there is a low-cost way to add it.
Does the Samsung Galaxy a10e Have Wireless Charging?
The Samsung Galaxy a10e does not have built-in wireless charging capabilities.
While other Samsung Galaxy smartphones do, such as the S10, S21, S22, and so on, the Galaxy a10e does not.
Can Wireless Charging Be Added to the Samsung Galaxy a10e?
Yes, wireless charging can be added to the Galaxy a10e with an adapter.
There are several types of adapters, about the size of a credit card, that are available.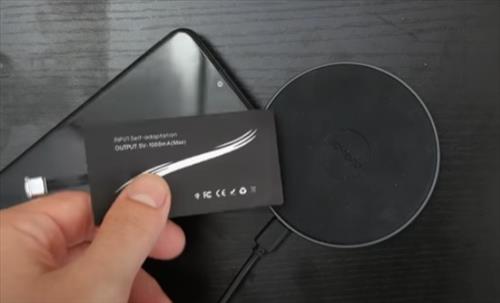 The adapters are small flat devices that look like a credit card and fit into a case.
A good wireless charging pad is also needed.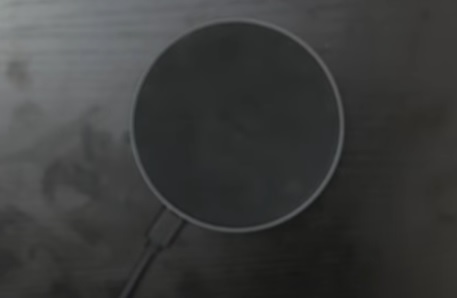 It is usually best to get a higher Watt charging pad, 15-Watts (15W) or higher.
Example, Samsung Galaxy a10e Wireless Charging Adapter on Amazon
Fast Qi Receiver Type C for Samsung Galaxy A02s A10e A11 A12 A20 A21 A21s A31 A32 A41 A42 A90-2000ma Qi Wireless Adapter USB C – USB-c Wireless Charging Receiver – Qi Receiver Type C for Samsung

Example, 15W Wireless Charging Pad Charging Pad on Amazon
Spigen Wireless Charger, Fast 15W Wireless Charging Pad for Qi Enabled Galaxy S21 Ultra Plus FE S20 Note 20 10 S10 Z Fold Flip iPhone 11 Pro Max XS XR X 8 SE 2020 AirPods Pro [No Adapter Included]

How to Add Wireless Charging to the Samsung Galaxy a10e
Buy a compatible wireless charging adapter and charging pad.
Plugin the wireless charging adapter, and plug it into the Type-C power port on the Galaxy a10e.

Place the case onto the smartphone over the wireless adapter.
Test the unit by placing it on the charging pad, which should now charge the phone wirelessly.
Summary
Samsung Galaxy a10e owners may be disappointed to know that it does not have built-in wireless charging, but there is a way to add the feature.
Using an adapter, the Galaxy a10e can have wireless charging added to it quickly and easily.
How well it works depends on a few factors, including the adapter, charger, and case.
How well built the adapter is will be a factor in how well it charges.
The charging pad should be at least 15 watts to give extra charging power when needed.
How thick a case is can also affect the outcome, with thinner cases usually working better.
Have you used an adapter to add wireless charging to a Galaxy a10e? Let us know your thoughts below.