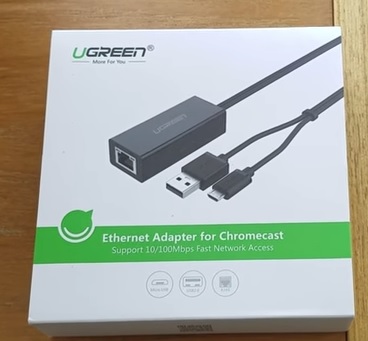 The Amazon Fire TV Stick is a great low-cost way to stream media to a TV.

While it can be a great device it does need a good WiFi signal to stream data.

For most, this is likely not a problem and streaming over wireless works very well.

With that said there are many scenarios when the WiFi does not work well and using an Ethernet wired cable is a much better solution.

If you find yourself needing to have Ethernet work with the Fire Stick there is a low-cost device that will convert a signal.
It is an Ethernet adapter that lets a Fire Stick work over a wired connection.
Here it is on Amazon
UGREEN Ethernet Adapter for Fire TV Stick (2nd GEN), All-New Fire TV (2017), Chromecast Ultra / 2/1 / Audio, Google Home Mini, Micro USB to RJ45 Ethernet Adapter with USB Power Supply Cable (3.3ft)


They are simple to setup by plugging into the Micro-USB power port on the Fire Stick.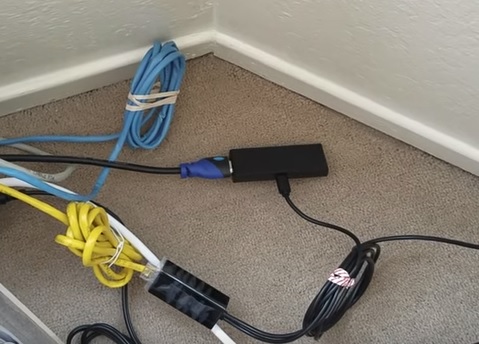 Since the Micro-USB power port is an OTG plug an Adapter can add Ethernet and power to the unit.

OTG has been used by Android smartphones for many years as a way to connect wired keyboards, mice, and external storage to an Android device including the Fire Stick.

OTG comes built into the Fire Stick and can be used in the same way.

Fire Stick Version Compatibility
If you have a Fire TV Stick Gen 1 it will need to be Rooted for OTG to work.

If you have a Fire TV Stick Gen 2 it will work by default and simply need to be plugged in.

OTG is Plug and Play with the second generation Fire TV Stick but the first generation will need to be rooted.

Basically, unless you are a technical person ready to Root the Fire Stick it will only work with the second generation.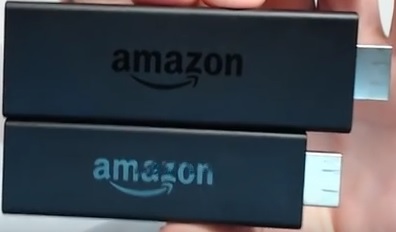 The most common way to tell them apart is the size, with the Second Gen Fire Stick physically bigger than the first version.

There are several Ethernet adapters for the Fire TV stick with the UGREEN being one of the most popular.

The setup is simple by plugging in an Ethernet cable to a port on the adapter.



The Micro-USB cable goes to the Fire Stick and the standard USB plug is for power.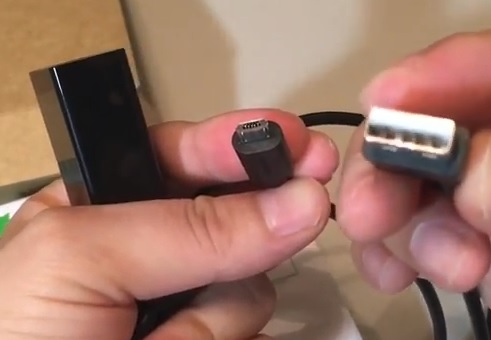 To see if it is connected to the Ethernet go to Settings–>Network–>Configure Network.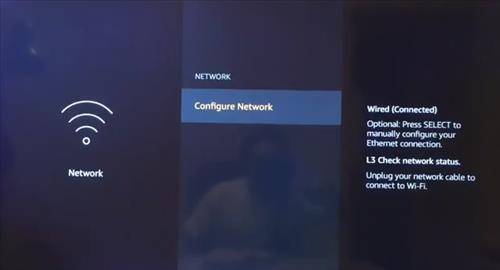 It will show on the right side of the screen if it is on Wired or Wireless.

Clicking on Configure Network will test the connection.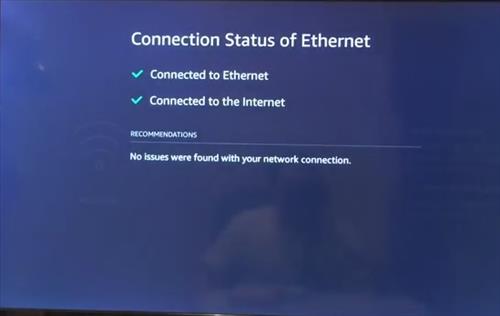 Summary
Most will have no problems streaming over WiFi but for those that do have problems having an Ethernet adapter is a good solution.

Having a wired Ethernet connection is always better and faster than a WiFi signal with no interference.

The setup is quick and easy by plugging in the cables.

It will only work on the Second Gen Fire Stick so be sure which version you have.

Read More Reviews Here on Amazon
UGREEN Ethernet Adapter for Fire TV Stick (2nd GEN), All-New Fire TV (2017), Chromecast Ultra / 2/1 / Audio, Google Home Mini, Micro USB to RJ45 Ethernet Adapter with USB Power Supply Cable (3.3ft)