Having WiFi in a car definitely has its advantages especially if you have kids or are a busy road warrior going to your next meeting.

The obvious answer and what most do is turn their phone into a WiFi hot spot. Which does work for some depending on the cell phone carrier and the cell coverage.

But what about carriers that have spotty service can drop signals and go from 4G LTE speed to nothing by turning a corner.

There is options available that can help in such environments by turning you vehicle into its own rolling WiFi network.

There are small mobile routers that can be setup to store files and share them with multiple devices.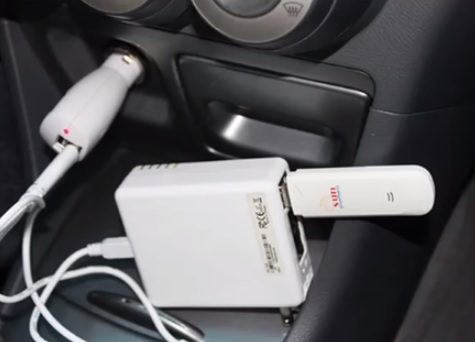 These small mobile traveling routers have many other features depending on the one bought.

Other features can include storing files and then uploading them to a home network, securing a WiFi signal using a VPN, connect to a open WiFi when present, boost the signal, and more.

One example scenario may be a parent traveling with kids who all want to watch their own shows on their own devices.

A mobile router can store movies or any files that can be accessed by any device with multiple connections.

So for the example above a parent can load a bunch of movies onto a USB flash drive plug into a mobile router and let the kids watch whatever show they want.



Traveling routers are also used by business people who travel a lot since they can secure a WiFi connection.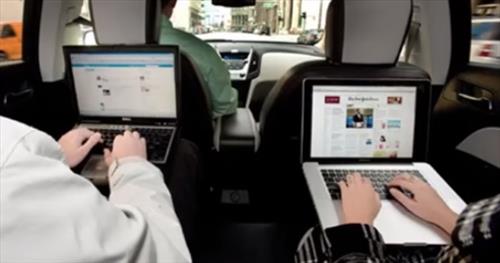 They also can boost a low wireless signal and connect to a home network to share files.

An example of this is the HooToo Wireless Travel Router, USB Port, High Performance- TripMate Nano (Not a Hotspot)


It is popular since it has many positive features and is affordable. There are other mobile routers that have added features to fit different scenarios.

Here are some other units.
TP-Link N150 Wireless Nano Travel Router with Range Extender/Access Point/Client/Bridge Modes (TL-WR702N)


TP-Link N150 Wireless 3G/4G Portable Router with AP/WISP/Router Mode, Compatible with Select AT&T/Verizon/Sprint/T-Mobile USB Modems (TL-MR3040)


Summary
If you are looking for a cheap way to create a stable wireless signal in your car for kids or other reasons than a mobile router is a good option.

The many added features and can make life easier in a hectic schedule or road trip