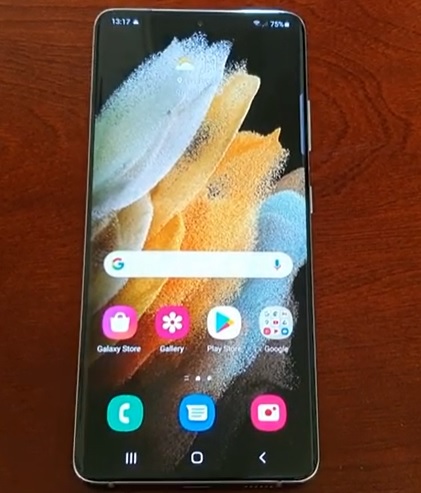 If you have a Samsung Galaxy S21, S21+, or S21 Ultra 5G and want to turn off 5G, there are two main ways to disable it.
The first way is to change it in settings, which not all carriers allow 5G to be disabled.
The second way is to use an app that can disable 5G and use another band you select, such as 3G or 4G.
Some cellphone carriers will not allow the Cell Band to be changed from settings, in which case an app can be use
Why Users Turn Off 5G on the Galaxy S21
Battery Life
Not Wide Spread in Some Areas
Often Not as Fast as 4G LTE
The main reason users turn off 5G is the battery life.
5G uses more power and drains the battery faster than using another band such as 4G LTE.
Often there is little to no difference in speed which is likely due to 5G network not available in some areas yet.
4G LTE speeds are very good for basic web browsing, email, social media, and more.
This currently makes the trade-off for 5G not worth it to many users.
Disabling 5G – Settings vs. App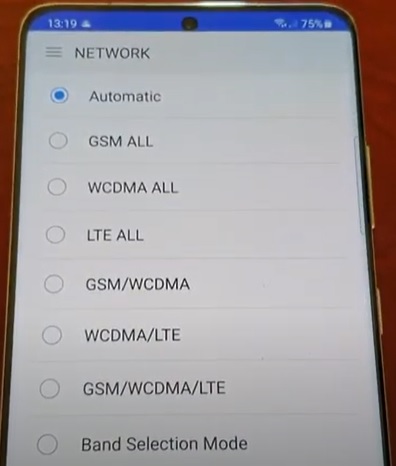 Not all Cellphone carriers allow for 5G to be turned off.
If a carrier does not allow 5G to be turned off an app can be used called Samsung Band Selection.
It is often best to turn off 5G from Settings if possible and use an app if the carrier does not have the option.
For example, T-mobile currently allows for 5G to be turned off, while Verizon and ATT do not.
If you use a Galaxy S21 from Verizon or ATT, you will likely need to use an app.
Let us know in the comment below if your cellphone carrier allows 5G to be disabled or not.
Galaxy S21, S21+, or S21 Ultra Band Options
5G/LTE/3G/2G
LTE/3G/2G
LTE/3G
2G Only
There are a few different bands that can be chosen with the Galaxy S21, S21+, or S21 Ultra 5G.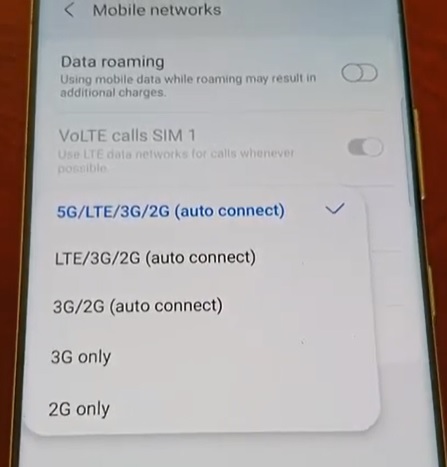 The most commonly used cellphone Band is currently 4G LTE but any of the bands should work.
Availability of any band will depend on your location, carrier, and cell towers.
Below are the steps to turn off 5G on a Samsung Galaxy S21, S21+, or S21 Ultra 5G using the Setting or using an App.
How To Turn Off and Disable 5G On a Samsung Galaxy S21 from Settings
Swipe down from the top of the screen and go to Settings (Gear Icon)

Select Connections

Select Mobile Networks

Select Network Mode

Select the Network Band
How To Turn Off and Disable 5G On a Samsung Galaxy S21 Using an App
Open the Google Play Store

Search for the app Samsung Band Selection

Click Install

Open the app and click Launch Band Selection

Select the Band Wanted (LTE ALL is 4G)
Summary
Turning off 5G on a Samsung Galaxy S21 can be done for a variety of reasons and should, in my opinion, be an option for users.
Some carriers will allow it to be disabled, while others will not have the option.
First, try to turn off 5G from settings as it is the best option if available.
If the 5G cell band cannot be shut off from settings, an app called Samsung Band Selection can be used to turn it off.
Once a cell band and been changed, sometimes the Samsung Galaxy S21 will need to be powered off and restarted depending on the carrier
In Europe, most carriers have the option available, while in the USA, it can be hit-or-miss.
If in doubt, use the app as it is widely used.
Have you have issues disabling 5G on your Samsung Galaxy S21? Let us know your thoughts below.