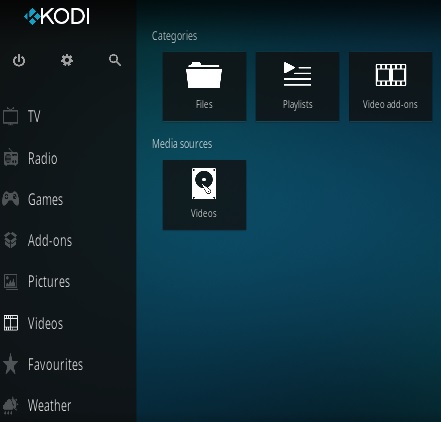 Kodi is well known for using 3rd party add-ons to search for movie and TV show links but has many other built-in features.
One of these features is using Kodi to play locally stored movies and TV shows from a home library.
This means movies from DVDs, home movies, or even from Torrents can be stored and played anytime.
Having a home library of videos is a nice thing to have since there is no finding links or buffering with videos On-Demand anytime.
The basic setup is to create a Folder to store all your videos in and give Kodi the Path to the Folder.
The Path can be stored locally on a hard-drive, Flash drive, or even on the network from a dedicated server.
Create a Storage Folder
The first step is to create a Folder and copy all your videos to it.
For example here a Folder called Videos was created on a Windows 10 PC and a MP3 video copied to it.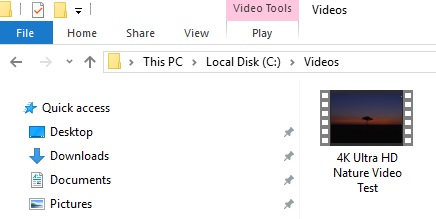 This can be done many ways such as using a flash drive with an Android TV box or another Windows 10 computer setup as a dedicated server.
Many routers also have USB ports which can be setup with a Flash Drive.

Steps To Save a Folder Path (Add Videos) In Kodi
From the main menu go to Videos

Click Files

Click Add videos

Click Browse

The next step is to click the correct Path to use for the video library Folder location.

The most common method is to store the videos in a local Folder but they can also be stored on the network.

For example, here a Windows 10 PC is being used with the videos stored on hard-drive C:

Go to the Folder were the videos are stored and click OK.

Another example is using Windows Network (SMB) to find a storage location on another networked computer.


Once the Path is found Click OK again to save it.

Here the Path is C:\\Videos\ which is a folder I created to store movies and TV shows.

Your Path to the video library location will be different. Kodi simply needs to know were the library is stored.

Click OK again to set the content

Once the Path is set the videos are ready to be played. Here the Folder I created called Videos is set.

Any videos copied to the Folder can be watched anytime On-Demand.
Summary
Setting Kodi up with locally stored movies and TV shows is a nice thing to have.
Old DVD libraries can be saved to a Folder and watched from any Kodi device on the home network.
Videos can be watched even if there is no internet as it is all stored locally.