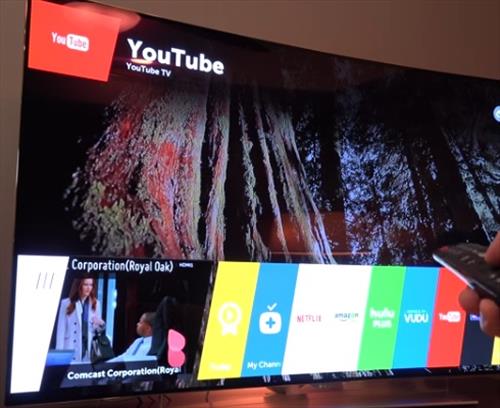 4K Ultra HD has become the next evolution in video with most new TVs being sold with this high resolution.
Just a few years ago 1080p was the High Definition standard which is now 4K UHD.
What is 4K Ultra HD?
Simply put it has more pixels than previous standards which gives it a much better picture.
The first HD standard was called 720p was 1280 pixels (wide) x 720 pixels (tall).
1080p soon came along which became the standard for many years. It has 1920 x 1080 pixels.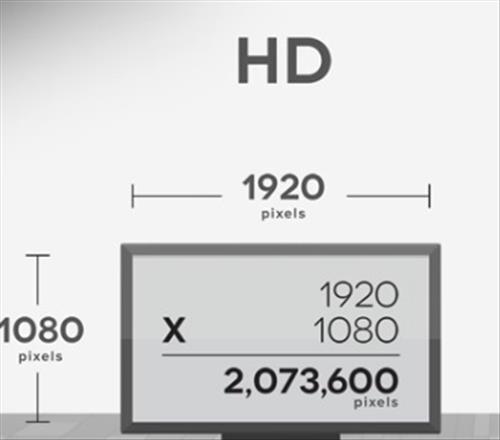 4K Ultra HD has 3840 X 2160 pixels which can give a much better resolution than previous standards.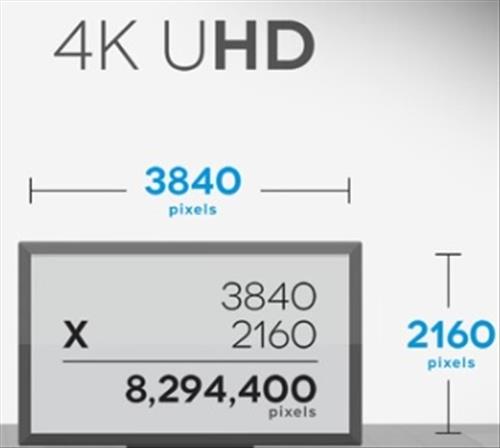 Technically 4K and UHD are separate since 4K is a term used for movie projectors.
The two terms have become to mean the same thing, so if your TV says 4K, UHD, or both than it likely has 3840 X 2160 pixels.
How Fast Does the Internet Speed Need to be to Play 4K Ultra HD?
Netflix suggest a minimum speed of 25 megabits per second to stream online Ultra HD content, of course faster the better.
To stream the older 1080p HD content a speed of 10Mbps is recommend.
Streaming 4K videos from online sources needs much faster internet speeds than in the past, which means an android TV box must be able to keep up.
A box that also has the newer 802.11ac WiFi would be the best option when looking at units.
Of course, as most know WiFi can be problematic at times so running an Ethernet cable may be necessary.
So What Does This Mean for Android TV Media Players?
If you have an older android TV it will still work fine with a 4k UHD TV it simply will play video at a lower resolution.
There is no need to upgrade if you are happy with an older unit, although if you have a 4K TV you likely want to use it to its full potential.
Also getting a unit that has dual band 802.11ac WiFi is best to handle the internet speeds necessary to stream 4K online.
Here is our picks for best 4K Ultra HD Android TV boxes. As always be sure to read the reviews on Amazon or elsewhere to be sure a unit is a good fit for you.
*This post contains affiliate links.
Our Picks for Best 4K Ultra HD Android TV Boxes
NVIDIA SHIELD

Anyone looking for a 4K android TV media player will no-doubt soon come across the Nvidia Shield.

It is in our opinion the best unit to get, unfortunately it is also the most expensive.

The Nvidia uses the Tegra X1 processor with 3GB of RAM which gives it a lot of HP to run 4K Video.

VIDEO FEATURES
4K Ultra HD ready
4K playback at 60 FPS (VP9, H265, H264)
4K capture at 30 FPS (H264, H265)

Besides its graphic abilities it also has a host of other features including gaming and streaming online.

Fire TV Stick

The Fire TV supports 1080p and 4K Ultra HD for great picture quality.

It also has fast 802.11ac WiFi for a fast internet connection.

This makes it a very good box for all the standard streaming services such as Netflix, Hulu, and Amazon Prime.

Kodi does not come installed and needs to be side loaded since there is no official app.

If you have a bit of technical experience there is many YouTube tutorials for how to install Kodi if needed.

X99 Android TV Box

The K99 is a nice unit with some very good hardware. It comes with a 4GB of RAM and a RK3399 CPU along with dual band 802.11ac WiFi.

In our test it outperformed all other boxes except the Nvidia Shield.

The one downside is the high price range. Currently the price is high but will come down at some point making it worth a look.

H96 Pro

As great as the Nvidia Shield is low-cost android TV boxes have began to catch up to its hardware.

One such unit is the H96 PRO PLUS which comes with a S912 CPU and 3GB of RAM.

The S912 is an improvement on the S905 and big improvement over the S805/S812 processors.

It also comes with 3GB of RAM which is a big boost over the many other units that have 1-2 GB of RAM.

We did some testing with it and played a 4K video at 60fps nicely. It also has good built-in WiFi and played gamed well.

MXR PRO

The MXR PRO is a low-to-mid-range Android TV box built for playing 4K Ultra HD videos.

It comes with the S905X processor, 2GB of RAM, and 16GB internal storage ROM.

During testing it did well at streaming 4K @ 30FPS but did start to lose frames at 60FPS.

Overall it is a good budget box to stream the new 4K videos or any HD 1080p video.

T95Z PLUS

If your on a budget than the T95Z PLUS is worth a look.

It supports 4K x 2K H.264/H.265 60fps with HDMI 2.0.

The processor is the S912 which is a big improvement over the S905 used previously.

It is another low-cost option so not the fastest but worth a look for those in a budget.
Summary
With Netflix, YouTube, and other sites now streaming 4K videos being able to watch them would be an improvement over 720p and 1080p content.
If you have a 4K TV than getting a good 4K UHD android box along with a fast internet connection is all that needed.
One thing to be wary of is if your internet provider has data caps since Ultra HD content uses much more data than previous standards.
With 4K having four times the resolution of 1080p it no doubt is here to stay, and having an android box that can play it will no-doubt be a great benefit.