Kodi has become the go-to streaming media center for everyone from cable cutters, to anyone wanting a great media experience.

The basic requirements to run Kodi are listed as 3D capable GPU graphics hardware controller for all rendering, a Dual-core 2 GHz or better CPU, and 1 GB of RAM.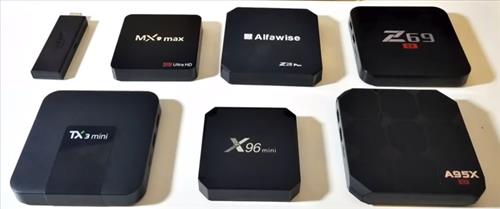 Of course Kodi can be installed and used on slower machines but becomes laggy.

To give an example I have installed Kodi on a Raspberry Pi 3 and it does work but freezes up at moments.

When it comes to Kodi boxes there are many to choose from and can vary wildly in hardware.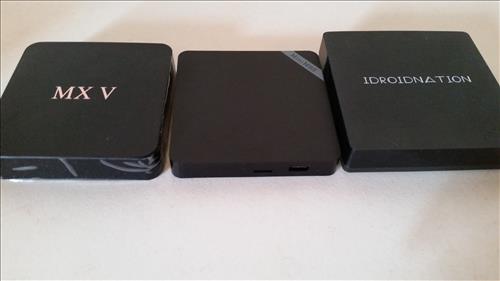 As listed above they should have at least the basic specifications to run Kodi, but ideally faster.

The minimum hardware specification for a Kodi box should be at least 2GB RAM and a S912 CPU or better.

Page Table of Contents
Android TV Box CPUs
Our Picks for Top 10 Boxes
Best Kodi Media Center Boxes with Details and Review Links
Best High-End Boxes
Best Mid-Range Boxes
Best Budget Boxes
Best Combination Boxes
Summary

Android TV Box CPUs
Here are the basic processors Android TV boxes currently use and what to look for.

Keep in mind some processors will be better at certain task even if they score lower. For example while the RK3399 beats the S912 at most task, it lacks support for features such as HDR (High Dynamic Range).

M8 family (M805): Obsolete
S8 Family (S805): Obsolete
S905: Obsolete
S905X2: Good low-to-mid range CPU.
S912: Good low-to-mid range CPU.
RK3328: Good low-to-mid range.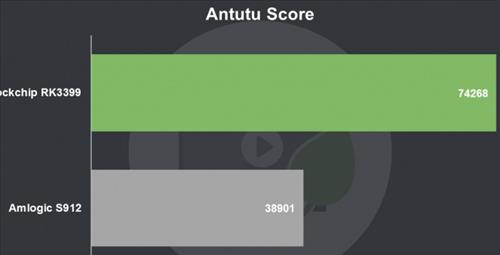 RK3399: High Performance
S922X: High Performance
NVIDIA Tegra X1: High Performance






After being sent boxes to review for the last few years here is our picks for the best options. The units come in all shapes sizes and price ranges.

In full disclosure these boxes have been sent to us from companies to review which we have done with our own honest opinion and results.

*This post contains affiliate links which at no cost to you allows us to earn a commission on product purchases.

As always be sure to read reviews on Amazon, here, or elsewhere to be sure a unit is the right pick for you.
Our Picks for Top Ten Kodi Boxes 2019

Our Picks For The Best Kodi Media Center Boxes 2019
… Best High-End Boxes
Beelink BT3 Pro Mini PC

Beelink BT3 Pro II Mini PC RAM 4GB ROM 64GB Extended Memory 128GB,Intel Atom x5-Z8350 HD Graphics 400,Mini Computer Dual Screen Display 1000Mbps LAN 2.4/5.8G WiFi

The Beelink BT3 Pro is the only non Android TV box on the list.

Previously we have listed the Belink AP34 mini PC which is still a good unit running and working well.

The Beelink BT3 Pro is a new version with better hardware which is a small mini computer that comes with Windows 10 installed.

It has an Intel Atom x5-Z8350 along with 4GB of DDR3 RAM.

The Beelink BT3 Pro is a good unit that has the same hardware as a mid-range laptop at a lower cost.

The resolution can play up to 4096 X 2160 @60Hz, so it has no problems playing the new 4K Ultra HD videos.

While Android TV boxes are nice, the BT3 Pro is a good box for those who like to use a familiar Operating System as a home entertainment system.


Beelink GT King

Beelink GT King TV Box Android 9.0 Amlogic S922X Hexa-core G52 MP6 Graphics 4GB LPDDR4 64GB ROM 2.4G + 5.8G WiFi Bluetooth 4.1 4K 60fps Support 2.4G Voice Remote Control

Antutu Benchmark Score 108708

The Beelink GT King is a new Android TV box for 2019 that has the new S922X CPU.

The S922X CPU is the latest processor for ARM-based hardware such as Android TV boxes.

The box did very well while testing and had a very high benchmark score with an Antutu Score of 108708.

Some downsides is no built-in screen mirroring and problems playing Netflix.

Overall the Beelink GT King is a very good new unit that with a few Firmware updates would make for a very nice high-end box.

Ugoos AM6

Ugoos AM6 Android 9.0 Smart TV Box S922X DDR4 2GB RAM 16GB ROM 2.4G&5Ghz WiFi 1000M LAN BT 5.0 4K HD Home Media Player Set Top Box

Antutu Benchmark Score 97746

The Ugoos AM6 is another good unit that uses the S922X CPU.

The box has two large antennas to send and receive better Wireless signals.

While testing it had very good WiFi speeds of 91Mbps Download and 21Mbps Upload.

It does have limited internal storage of 16GB which makes it a good unit for streaming.

Storage can be added to the unit with an SD-card, flash drive, or external hard drive.

MECOOL KM9 Pro

Android 9.0 TV Box, MECOOL New Generation Smart TV Box with Amlogic S905X2 Quad-Core, 4GB RAM 32GB ROM, Support 2.4G/ 5G Dual Band WiFi 4K Full HD BT 4.0

Antutu Benchmark Score 60232

The MECOOL KM9 Pro is a media box running Android 9 and is one of the few Google Certified Android TV box.

It runs the new S905X2 CPU has 4GB RAM and 32GB of internal storage.

This makes it one of the fastest boxes currently available along with the latest Android TV Operating System.

It is a nice box that performed very well while testing playing games and 4K HD video @60fps.

The one downside is it doesn't have Netflix support and will need the Netflix APK side-loaded to run.

All other apps worked great including the new Kodi 18 Leia and any current top add-ons.

X99 Android TV Box

X99 4GB 32GB Rockchip RK3399 Android 7.1 TV BOX 2.4G&5GHz Dual WIFI BT4.0 1000M LAN USB3.0 Type-c Media Player With Wireless Mini Backlit Keyboard

Antutu Benchmark Score 76606

The X99 is an Android TV Box built to play high resolution 4K UHD videos as well as games and other media.

It comes with some impressive hardware with the fast RK3399 CPU and 4GB of DDR3 RAM.

The WiFi test did very good at 163Mbps Download, and 21Mbps Upload.

AnTuTu also gave it a very good overall score of 76606 which is higher than the Fire TV Box without the restrictions.

Read Full Review Here


NVIDIA Shield

NVIDIA Shield TV | 4K HDR Streaming Media Player

Antutu Benchmark Score 130766

The NVIDIA Shield is a very popular Kodi android TV box that has many nice features.

It has a NVIDIA Tegra X1 processor, 3GB Ram, 802.11ac WiFi, and USB 3.0.

Two version can be bought 16GB and 500GB that give more internal hard drive space. Most Kodi boxes don't give this option and have limited internal space. If you have a large video library you want to store and play a 500 GB hard drive version can be bought.

There is a new version of the Shield that came out in 2017, that is smaller than the old one and comes with a new redesigned controller.

While more costly than other options it is a nice box to run Kodi on. The NVIDIA SHIELD Pro combined with Kodi is definitely a cable TV killer.
… Best Mid-Range Boxes
A95X Max

Android 8.1 TV Box, Dolamee X2 Amlogic Quad-core 4GB RAM 64GB ROM Media Player with Recording Function & SATA Jack Support 2T2R 2.4G/5G Dual Band WiFi 4Kx2K@60fps BT 4.2 USB 3.0 with Keyboard

Antutu Benchmark Score 57247

The A95X Max is a new Android TV box for 2019 built with the new S905X2 CPU and 4GB of RAM.

It has many nice features including expandable storage with a 2.5 hard drive bay that can hold up-to 2TB HDD.

The unit has a bay at the top that a SATA hard drive can be installed and add a lot of storage space.

This makes it a nice unit for anyone who has a large video library to play videos on-demand.

It also has a lot of other nice features such as a Root switch and screen recorder software.

One downside is no option for AirPlay or Miracast so it has no smartphone screen mirroring features.

Read Full Review Here of the A95X Max


T95Q

Android 8.1 TV Box,EASYTONE T95Q Android Boxes Quad-Core S905X2 64bit 4GB RAM 32GB ROM Support 5G WiFi/H.265/ BT4.1/ USB 3.0/ 1000M LAN/ 4K Ultra HD [2019 Newest]

Antutu Benchmark Score 57546

The T95Q is an Android TV box that has the new S905X2 CPU and 4GB of RAM.

It is a new box for 2019 with the new S905X2 Android TV box CPU.

Many Android TV box owners are familiar with the original S905 processor with the S905X2 faster and better.

It also has dual band WiFi, USB 3.0, Bluetooth 4.1, and 32GB of internal storage.

While testing it played 4K videos @ 60 FPS and did well at basic game play.

The WiFi tested at 48Mbps download speed which while not the best is good enough for the minimum 25Mbps 4K video requires to stream.

The T95Q is good for basic game play along with playing 4K videos and is a good basic media player for 2019.

Read Full Review Here of the T95Q Android TV Box


Fire TV

Fire TV Stick 4K with all-new Alexa Voice Remote, streaming media player

Antutu Benchmark Score 72768

The Fire TV supports 4K Ultra HD with an Amlogic Quad-core CPU and 2GB of RAM.

It also comes the 802.11ac dual band WiFi that makes it a good wireless unit.

Since it is made by Amazon the build quality is very good along with great support.

The one downside is that Kodi needs to be side loaded which isn't too difficult as long as you have some technical ability.

Overall it is a very good box to use and run Kodi. Be sure to watch some YouTube videos on how to side load Kodi onto a Fire TV box before going this route.


H96 PRO PLUS

EstgoSZ H96 Pro 3GB RAM 32GB ROM TV Box Amlogic S912 Octa-core CPU Android 6.0 Dual-band WIFI 2.4GHz/5.0GHz Bluetooth 4.1 1000M LAN 4K 2K Set Top Box 2017 Model

Antutu Benchmark Score 40191

The H96 PRO PLUS is a nice Kodi android TV box that performed very well in our test.

It uses the S912 CPU with 3GB of RAM and 32GB of internal storage.

The WiFi is also very good using dual band 802.11ac which during test gave download speeds of 142Mbps at 5GHz, and 47MBps at 2.4 GHz.

Many units now use the S912 CPU but most use less RAM and internal storage. The 3GB of RAM gives it a nice boost when needed.

Read Full Review Here of the H96 PRO PLUS


Beelink GT1 Ultimate

Beelink GT1 A TV Box DDR4 3GB RAM 32GB ROM Amlogic S912 Octa Core 1000Mbps LAN/Dual WiFi 2.4G+5.8G/H.265 4K Smart TV Box

Antutu Benchmark Score 39183

The Beelink GT1 Ultimate has similar hardware to the H96 PRO with 3GB of RAM and a S912 CPU.

It is a small box that has a diamond pattern on the top.


It performed very well in our test streaming HD 1080p videos and playing retro games.

There is 3 USB slots, a SD-card slot, and a remote control that can also control a TV which is a nice extra.

Read Full Review Here of the Beelink GT1 Ultimate


TX92

ESHOWEE TX92 Android 7.1 TV BOX Amlogic S912 Octa-core CPU DDR4 3GB RAM 32GB ROM BT 4.0 2.4/5 Dual-Band WiFi 4K UHD & LAN VP9 DLNA H.265

Antutu Benchmark Score 41373

The TX92 is a square box with a LED clock on the front that has some good basic hardware for streaming videos from online sources.

It runs a S912 CPU, 3GB of RAM, along with a built-in ROM and expandable storage.

During testing the WiFi did very well with a 163Mbps Download, and 22Mbps Upload speed.

It is a good mid-range box at a low price that will work well at streaming, watching HD videos, and basic game play.

Read Full Review Here


R10 R-TV

Android TV Box 4G+32G Bluetooth WIFI, DHong R-TV BOX R10 RK3328 RAM 4G EMMC 32G

Antutu Benchmark Score 57935

The R10 R-TV is an Android TV box with some good hardware.

It comes with a RK3328 CPU, 4GB of RAM, and 32 GB of internal storage.

The unit is round with the center having a light blue light that is also the power button.

It did very well during test with no problems running Kodi along with fast WiFi at 138Mbps Download, and 21Mbps Upload speeds.

The back has all the ports with 3 USB, SD card slot, HDMI, Ethernet, AV, and Optical.

Read Here for a Full Review of the R10 R-TV
… Best Budget Boxes
T95Z Plus
Sunvell T9
M8S Pro L
MX9 PRO
X96
Read Here for a Full Review of the X96

… Best Combination Boxes

Handheld Game Console,GPD Win 2 Mini Laptop Gamepad 6″ Touchscreen Win 10 Intel m3-7Y30 2.6Ghz HD Graphics 8GB RAM/128GB ROM

DroidBOX has made some nice units over the years from projectors to portable all with good support.

The Win 2 is a Windows 10 small gaming unit that plays Kodi, games, or most any Windows 10 software.

It has roughly the same look as a Nintendo 3DS along with a nice button layout.

It is a great device for those traveling and needing an all around entertainment device, from playing games to watching videos with Kodi.

There is a built in battery which last 5-7 hours depending what it is being played.

…….
KDLINKS A400 4K Android Quad Core 3D Smart H.265 HD TV Media Player with HDD Bay, WiFi, Dolby 7.1, Gigabit LAN, 2GB RAM, 16GB Storage, 4 Core CPU, 8 Core GPU

The Himedia Q10 PRO is a high-end Kodi android TV box with many nice features.

The main nice feature is the ability to quickly snap in a SATA hard drive which makes it a good unit to store lots of videos, music, or games.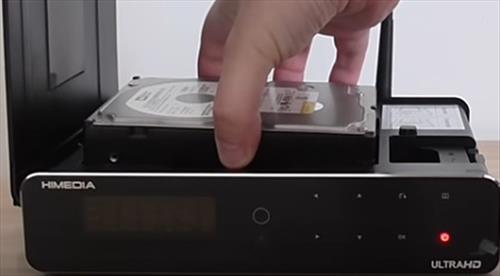 It uses the Hi3798C V200 chipset with a Realtek RTD1295 processors which is one of the best ARM based CPU's available.

The Himedia Q10 PRO is not a cheap box and on almost the same level as the Nvidia Shield.

It also has dual band WiFi which can run on the new 5 GHz 802.11ac protocol. If you have a dual band router you will have no problems with a fast internet connection, at least to the router.

Read Here for a Full Review of The Himedia Q10 PRO

Summary
Kodi android TV boxes have changed a lot in the last year going from 1GB of RAM to 3GB of RAM or more.
A box with 1GB of RAM will still run Kodi but is not ideal for future updates and cost about the same for a box with 2-3 GB of RAM.
The processors have also changed with older units mainly using the S805 and new unit using the S912, or better.
Many of the older boxes are still sold so be wary of these older boxes, especially since the new ones cost almost the same.
If you want the best one available than most would agree that the Nvidia Shield is currently the top box to get. It unfortunately is also the most expensive.
Many of the lower-end cheap boxes run Kodi well but do require some technicality.
For example, during a major update with Kodi there will be almost no support, if any. Also many of them have less than desirable WiFi, so running a Ethernet cable may be necessary.
With that said and having reviewed many units they do work and continue to work. I know people who bought a cheap box 1-2 years ago and continue to use it daily.
Just keep in mind if a low cost box has a problem than you will need to get a bit technical. There are lots of YouTube videos and tutorials that can help.
When buying a Kodi box read the reviews on Amazon to be sure it meets your technical ability. While any of these boxes will run Kodi they often come with some degree of setup that may not be for everyone.