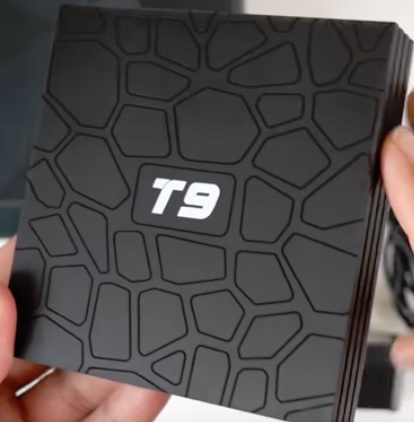 The T9 Android TV box is a small unit built for those looking for a budget media center box.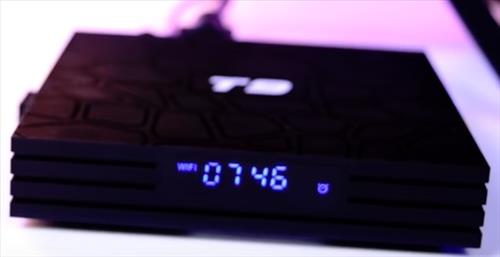 It has a RK3328 CPU and 4GB of RAM which makes it great for streaming HD videos or basic game play.
*This unit was sent to me to review with my honest opinion and results below.
Specifications
CPU: RK3328
RAM: 4GB
Storage: 32GB ROM
OS: Android 8.1
Bluetooth 4.1
WiFi: 2.4G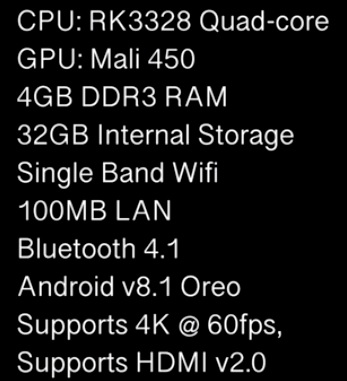 The package comes with the box, instructions, power supply, HDMI cable, and a remote control.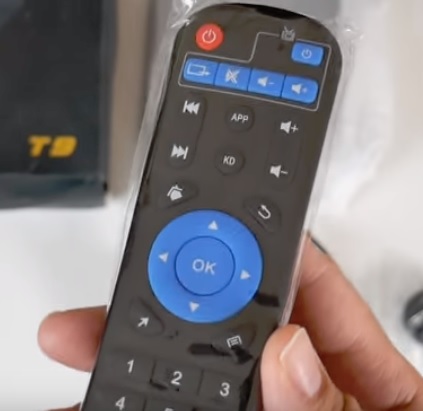 The front of the unit has an LED panel that displays the time.


The back of the unit has Optical, AV, Ethernet, HDMI and power port.


The side of the unit has USB 3.0, USB 2.0 and an SD-card slot.


Powering up the unit it boots into a basic Launcher.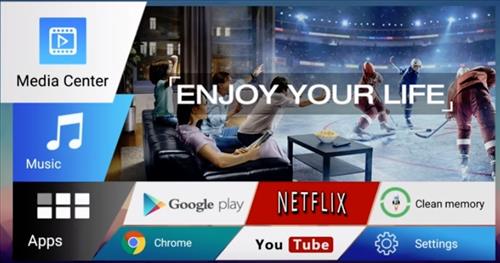 Adding shortcut to the home screen is easy by holding the OK button for 2-3 seconds and choose the app to add.
It comes with many basic apps including YouTube, Netflix, and the Play Store.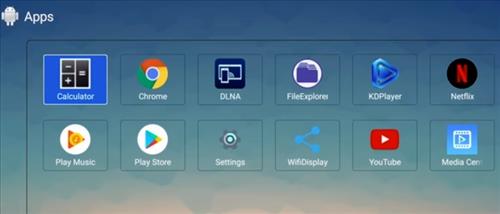 A media player called KD is included which is basically Kodi renamed.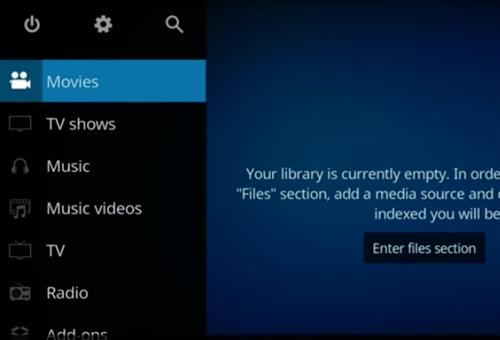 The KD Media Player can be uninstalled and the official Kodi version installed if wanted.
Testing the 4K video I played HD video files from a flash drive and YouTube.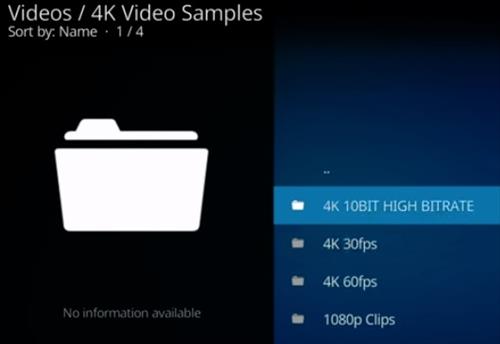 It had no problems playing HD 1080p and 4K video @ 60fps.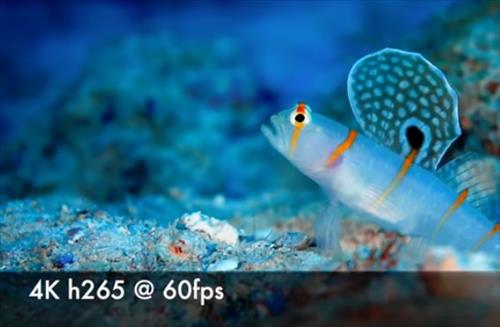 A WiFi speed test gave the results of 12Mbps Download and 9Mbps upload.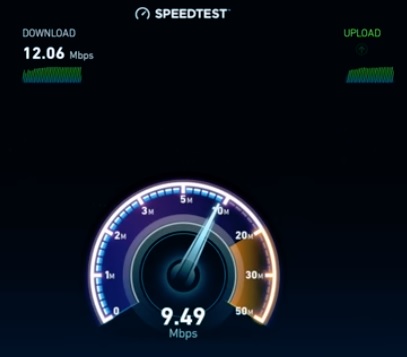 This is not the greatest results and while it will work over WiFi using an Ethernet cable would be a better option.
Antutu Benchmark gave a score of 37843.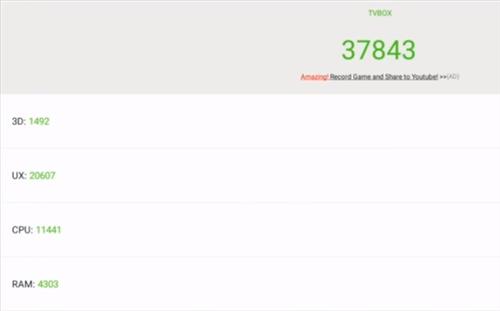 Other scores are 3D: 1492, UX: 20607, CPU: 1141, and RAM: at 4303.
*This post contains affiliate links.
Availability
Available Here on Amazon
Available Here on eBay

Summary
The T9 is a good low-cost budget android TV box for streaming videos and other basic task.
It will have no problems playing HD 4K videos with Kodi and streaming from YouTube or Netflix.
It has only single band 2.4Ghz WiFi which was slow during testing. It would be best to run a wired Ethernet cable with the unit.
The slow WiFi could simply be the unit I got with others likely to have faster speeds.
For the money the Sunvell T9 will make for a good basic entertainment box.
I am still testing the unit so far with good results and will update if anything changes.
As always be sure to read the reviews on Amazon, forums, or elsewhere to be sure a unit is a good fit for you.