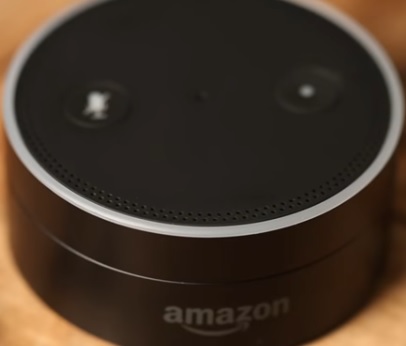 The Amazon Echo DOT is not only a fun device but also a practical smart home controller.
Many devices now come with wireless Echo DOT Alexa compatibility including some smart thermostats.
There are many good units available with our picks for the best smart thermostats below.
As always be sure to read the reviews on Amazon, forums, or elsewhere to be sure a unit is a good pick for you.
*This post contains affiliate links.
Our Picks for Best Echo DOT Alexa Smart Thermostats
Nest T3007ES

Nest (T3007ES) Learning Thermostat, Easy Temperature Control for Every Room in Your House, Stainless Steel (Third Generation), Works with Alexa
The Nest Learning Thermostat is very popular and works well the the Echo DOT and Alexa.

It has round design with a nice clear digital display.


Installation is easy enough with the wires color coded going to the marked spots in the unit.


After the wiring is connected the setup is done from the unit such as connecting to the WiFi.

Once the thermostat is setup and connected to the WiFi, the Echo DOT and Alexa can then be setup to control it with voice commands.

The Nest Learning Thermostat makes for a good companion to the DOT and Alexa. There is also a smartphone app to control it if needed.



Emerson Sensi

Emerson Sensi Wi-Fi Thermostat for Smart Home, DIY Version, Works with Alexa, Energy Star Certified

The Sensi Smart Thermostat has been available for awhile and has been updated to work with Alexa devices.

It has a nice basic design that can also be controlled with buttons if needed.

The Sensi UP500W would be a good fit in a home that needs both a modern voice commands, along with classical controls.

The setup is not difficult with the DOT and the Alexa app. The Sensi smartphone app can also be used to control it.



Honeywell RTH9580WF

Honeywell RTH9580WF Smart Wi-Fi 7 Day Programmable Color Touch Thermostat, Works with Alexa

Honeywell makes many good thermostats including this Smart WiFi Thermostat.

It does not work with with units that do not have a "C" (Common) wire so be sure to check your setup.

The wiring is simple enough with many YouTube videos that show the steps.


After the wiring is connected a setup is done from the thermostat including connecting to the WiFi.



GLAS Smart

GLAS Smart Thermostat by Johnson Controls, Translucent OLED Touchscreen, Wi-Fi, Mobile App, Works with Amazon Alexa

The Glass Smart thermostat is a very sleek new design.

Beside the sleek look it has many features that makes it a good unit.

For example it can monitor the air quality in a home.

If your looking for a newer beautiful deigned thermostat to control your HVAC system and work with Alexa it is worth a look.
Installing an Alexa Thermostat
Installing a new thermostat is not difficult but does require removing the old unit and wiring in the new one.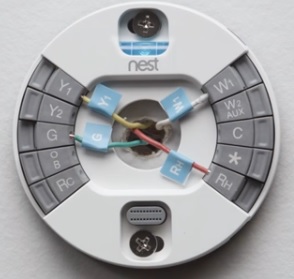 For most home DIYers this will not be much of a problem, especially with the many YouTube guides and tutorials.
Of course, a HVAC technician can always be called and can quickly wire in a new unit.
Buying a compatible thermostat for your HVAC system will be the main concern.
One thing to look for is if there is a C-wire (common) needed for for the heating and cooling system.
Depending on the Smart Thermostat it may require a C-Wire (common), while some do not.
The thermostat cover can be removed which will show which wires are being used for controls.
For example, a C-wire (common) would be labeled with a "C" on the thermostat and have a wire connected to the terminal if needed.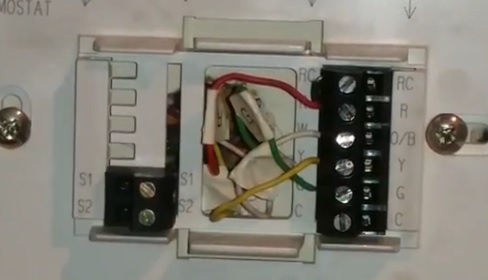 Depending on the heating and cooling system a C-wire (Common) may or may not be used.
If in doubt call a professional or a handy person to do the installation for you.
Summary
Having a voice controlled smart home is more than just fun to play with and can have very real world applications in many scenarios.
Installation is not difficult but if in doubt be sure to call a professional to do the installation for you.
Be sure to know what type of heating and cooling system you have such as heat pump, air conditioning, furnace and so on.
Once you know what type of HVAC system you have simply be sure the thermostat will support it.
There are many online guide and YouTube videos that make the installation and setup easy to in most homes.