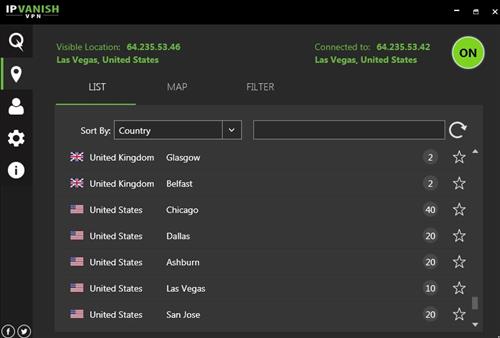 Being anonymous online with a VPN (Virtual Private Network) is a low cost way to add a layer of security to any Kodi setup.
Many argue whether a VPN is necessary with Kodi or not and the answer often is ambiguous.
What is a VPN?
A VPN takes a standard internet connection and ties it to a server which is located elsewhere.
Once a connection is made to the VPN server all internet traffic will flow through the server connection.
This gives a user a new IP address and seen to be located in the city the server is located in.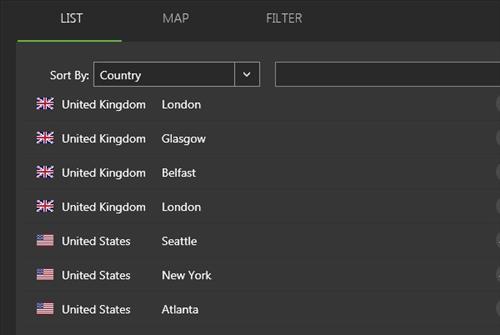 A good VPN service will have hundreds of high speed servers to choose from located around the world.
They also will have a secure encrypted connection making them useful in many other scenarios.
For example, when traveling and using open free internet hot spots, a VPN can be used to secure any data traveling on the network.
Type Of VPN Needed for Kodi
A good Kodi VPN will have unlimited bandwidth that is not throttled.
They also will keep no logs and have good security keeping all activity encrypted.
There are several good options such as IPVanish, Vyper VPN, and Express VPN.
Currently, IPVanish is the most popular to use with Kodi with the steps below on how to set it up with Windows or an Android TV box.
If another service is used the steps below will be similar.
How To Setup IPVanish on a Windows Computer
IPVanish is a paid service and an account will be needed, click here to see their pricing plans.
Go to the IPVanish website Here and click Apps–>Windows

Click Download

Save the installation setup file

Run the installation setup file

Follow the installation guide steps such as language and click install.

After it installs restart the computer

After restarting the computer start the IPVanish program and enter your Username and Password

On startup there are option to automatically find the best server for you or it can be manually selected.

There are hundreds of servers to choose from manually by Country and City

Here I have clicked on and connected to a Las Vegas Server

To test it go to a IP locator such as Whats My Ip Address Here and it will show the location

All online traffic will now stream through the server including Kodi streams

How To Add a VPN to a KODI Android TV BOX Using IPVanish
IPVanish is a paid service and will need a username and password. Sign up for IPVanish
Go to the Play Store and search for IPVanish

Click Install

After it installs it will be located in the Apps section of your box.

Open IPVanish and at the top left click for the options.

Click Login

Enter you Username and Password and Sign In.

A list of servers will come up select the one you want to use.

There are many servers located around the world so choose the best option for you, it can always be changed. So for example to use a Chicago USA server click it.

It will connect to the server

A screen will come up showing you are connected

You will now be connected to the VPN and ready to stream your favorite shows. To test it open a browser and Google "What is my IP" it should show the city connected to in IPVanish.
Summary
Using a VPN is a good idea in many situations.
Besides using one with Kodi, they can also be used anywhere while on the go with a smartphone which blocks unscrupulous people from capturing sensitive data.
They are low-cost options that give an added layer of security.
There are other VPN services besides IPVanish it is simply the most popular in the Kodi community. If you go with another service be sure they have unlimited bandwidth to stream videos and are Kodi friendly.