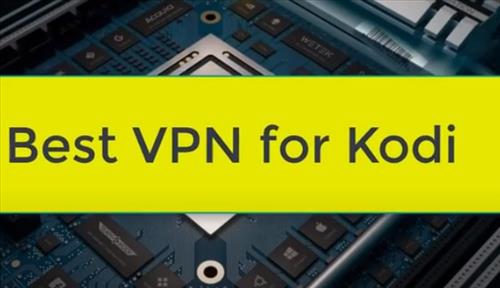 Having a VPN setup can be good in many scenarios from traveling and getting around in-country restrictions, to hiding your online location.
Many like to use a VPN with Kodi for variety of reasons but mainly as a layer of protection against being tracked and to get content their Country or ISP may be blocking.
For example, United Kingdom users that have blocked content from Geo location, can use a VPN to bounce their IP and seem to come from another Country, such as the USA.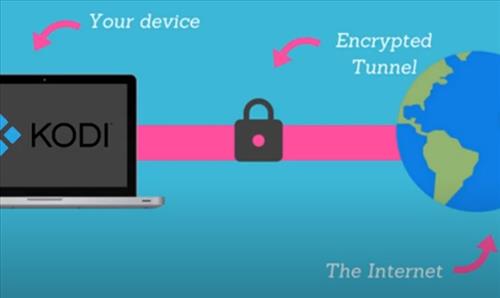 Another example is an ISP that has blocks on their network from accessing certain parts of the internet. A VPN will create an encrypted tunnel around this that no one can see into and change the IP.
This is basically what a VPN does bounces and changes your IP from one location to another.
If you want to hide your online location a VPN is a good way to do it.
A VPN also adds a layer of security since all the data in the connection called a tunnel is encrypted.
Reasons for a VPN and Kodi
Security – Encrypted IP Tunnel
Mask your identity – Different IP Address
Appear to be in a different location
Break free of network restrictions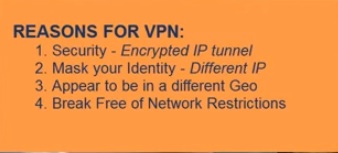 What is a VPN?
A VPN called a Virtual Private Network is when one computer connects to another remote computer, and all online data goes in and out of the remote computer.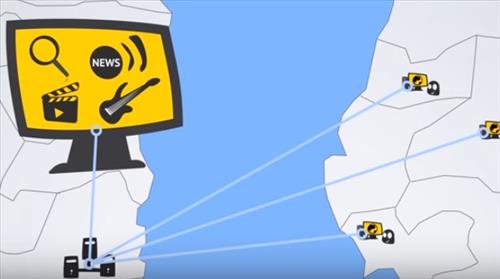 A VPN connects one network to another along with encryption that anyone viewing the activity will not be able to read.
The connection will be secured in an encrypted tunnel that no one from the outside can see into.
They also change the location a user is seen to be coming from, since a good VPN service will have servers located around the world.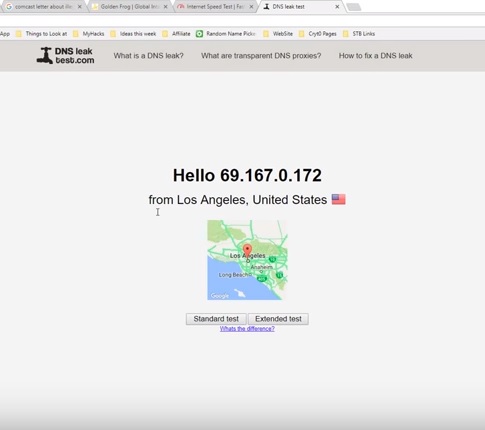 For example, a user in the United Kingdom can connect to a VPN server in Chicago in the USA, and any site visited will see the location as from the Chicago location.
Most all top VPN services will have hundreds of servers located around the world any of which can be connected to.
Another example of how VPN can be used is when a Country blocks software, such as the use of Skype. Many use a VPN to create a tunnel to a Country that does not block it and can get around the restrictions.
As many have found a VPN can be very handy, of course the weakest link is the VPN that you connect to.
There are many free VPNs and many likely are good, but be wary of what data they are collecting since all your communication will be going through their servers.

What To Look for In a VPN
The main thing to look for in a VPN with Kodi is multiple locations / IPs available, fast data streams, and reputation.
The minimum speed needed to stream standard definition video is 5Mbps – 10Mbps for HD 720 / 1080p, and 25Mbps for the new 4K Ultra HD.
If a VPN can only transfer data at 1Mbps than no matter how reputable they will not be able to stream videos.
For this reason having a VPN that can transfer at least 5Mbps should be a minimum.
Having multiple IP address from different Countries is also good so you can pick and choose were you want to be seen coming from.
Of course, if you know where you want to seem to be located multiple IPs may not be needed.
For example, Netflix has been known to block users outside the USA, someone from outside the USA could use a VPN to look like they are in the USA.
Getting a reputable VPN is also important since they could potentially see all data flowing through their networks.
A free VPN should never be trusted with any sensitive data and using a known paid service should only be used in those situations. Also paid means better faster service.
Of course, if you are simply streaming video it likely wont matter to you if they can see what movies and TV shows you like.
Trying to find a good free VPN that stays up and doesn't throttle their data transfer speeds is more of a issue.
Also be wary of free VPNs and software that is downloaded to set it up. It could contain malicious code or as in some cases even use your computer to do bitcoin mining.
This is not to say that a free VPN is bad there are many good ones simply be wary when such free services are used.
Paid services usually cost between $5-$10 dollars a month depending on how long the plan bought is. A one year plan will be cheaper than a month-to-month plan.

How To Setup Kodi with a VPN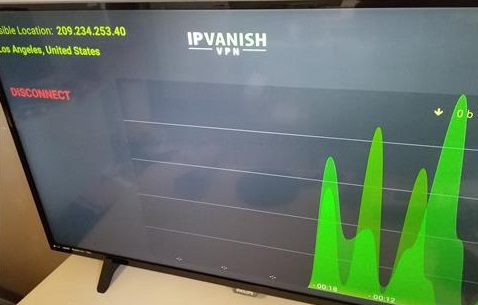 Most VPN services will have software to download as in an App for android box users or a program for a computer.
A connection can also be setup manually in Windows and android as they have built-in VPN support.
I always prefer it when a service allows a manual setup since I dont like to install bloat software and I only use a manual setup with free services.
Of course, doing a quick install of a software package is a quick and easy setup, while a manual setup is a bit more technical.
A typical VPN setup requires you to connect to the internet then connect to the VPN, after that all your internet traffic including Kodi will be going through their servers.
Read Here for How To Setup the Fire TV Stick and Kodi with a VPN
Read Here for How To Setup an Android TV Box and Kodi with a VPN
Read Here for How To Setup a Windows PC and Kodi with a VPN

What is the Best VPN for Kodi?
In full disclosure the links below for VPNs are affiliate links which at no cost to you help to support this site. There are many other VPNs and simply my own honest opinion on which is ones are the best.
There are two paid services that I have used and can recommend which are IPVanish and Express VPN.
Both these services work well with good speeds and multiple locations around the world to connect to.
I mainly use IPVanish as they have thousands of worldwide high speed servers with no throttling or logs.
There are many more and simply good ones I have found and used.
Kodi Friendly VPNs
Click Here for IPVanish Website
Click Here for NordVPN Website
Click Here for ExpressVPN Website
Click Here for VyperVPN Website
Read Here for a Full Break Down of the Best VPN Services.

Summary
Setting up a reliable VPN is a good low cost way to stay secure and be anonymous on the internet. They have many more uses than simply streaming videos.
Smartphone users can use a VPN while on-the-go which encrypts all their data from possible prying eyes on an open WiFi network.
Having data encrypted is of a real benefit not just for Kodi but in a variety of scenarios.
For example, using free WiFi at coffee shops or other locations is always prone to unscrupulous persons stealing data.
When a VPN is used the data will be encrypted and be unreadable to anyone trying to read it.
For this reason many travelers, especially business men and women always use a VPN.
Choosing the right VPN for you will be the key to a good setup. If you have the money a paid VPN is the way to go. For those using free service be careful with software installs and what data is transferred over the network.