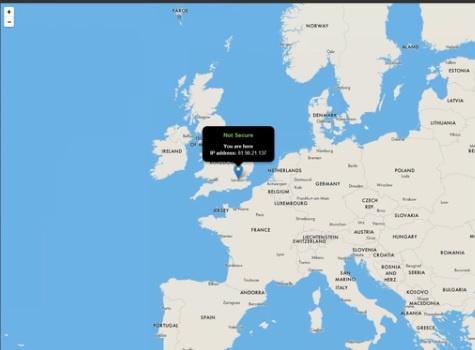 Using a VPN (Virtual Private Network) is beneficial in many situations including when using Kodi.
Setting up a VPN with a Windows 7 or 10 PC is easy to do with a few steps.
The first thing that needs to be done is to find a VPN that can handle the bandwidth needed to stream videos.
There are many good VPNs available paid and free that can be used.
Good free VPNs are hard to come by since they often go down and can not handle the traffic well.
Getting a good free VPN takes a lot of searching and if it is good will eventually start buffering since too much traffic will be on its network.
The best solution is to use a paid VPN service since they will have the hardware and capacity to handle the traffic.
Paid services are reliable and also trust worthy with the many free VPNs sometimes containing Malware.
There are many good paid VPN services costing $5-$10 dollars a month.
They must not only be able to handle the traffic but also be Kodi friendly with unlimited bandwidth and multiple server locations.
The most Popular Kodi friendly VPN is IPVanish which is widely used with Kodi setups.
They have a software wizards to setup their VPN service on Window computers or Android boxes and smartphones.
Steps To Setup IPVanish VPN on a Windows 7 or 10 PC

An IPVanish account will be needed with plans
available Here.
Go to the IPVanish website and click Apps at the top of the page

Click Windows and then Download

Save the Installer to the computer

After it downloads run the installer

Click Install for the IPVanish popup and it will install

After it installs click the Launch button

IPVanish interface will come up and may need the Open VPN Driver installed. Click yes to install the Open VPN Driver if needed.

After the drivers install click Account from the left side and enter your IPVanish Username and Password and Login

After you login click the server selections from the left side

There are multiple servers to choose from with most clicking on Fastest server. Servers can also be individually selected by country and city.

A list will come up of available servers clicking one will connect your computer to the Server.

At this point your computer will now be connected to the VPN and any online activity will go though the VPN, including Kodi.
To test it simply open a Browser and Google "What Is My IP Address". The country and city the computer it is connected to will come up.
Summary
Setting up a VPN to use with Kodi is easy to do with a cheap low cost plan.
There are many other VPN providers other than IPVanish with it simply being the most popular.
If you decide to use a free service be wary of the installers as they may contain unwanted Malware or other malicious code.
Also be aware that a VPN service will be able to see the traffic that flows though its servers. This will not matter when streaming videos or simple everyday surfing but banking or other activity should only be done with a trusted known service.