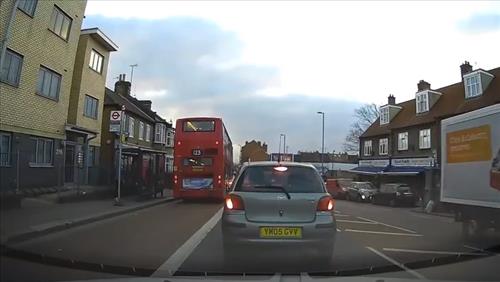 There are many reasons to have a dash camera in a car from an Uber driver needing to record the activity around a vehicle to adding security.
The Apeman C550 is one such camera that has a built-in camera that points forward and a second camera with an extension line that can be set anywhere.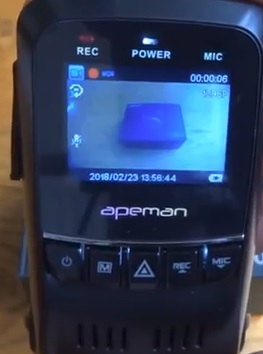 It also has many features from motion detection to being GPS compatible.
This unit was sent to me to review with my honest opinion and results below.
Specifications
170 Degree Wide Angle Lens
Motion Detection
Mic
FHD 1080P
WDR
Dual Lens
Emergency Lock
GPS-Compatible
Loop Recording
The package comes with the camera, second camera with extension, power supply, USB cable, User manual, and sticky pads to mount the camera.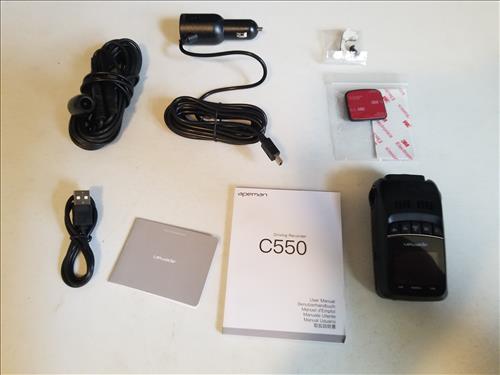 The small display works well and is easy to see the menu layout.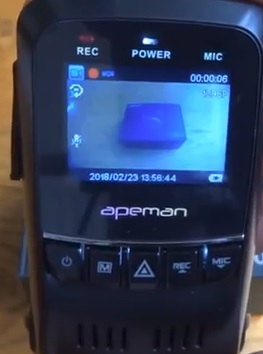 The built-in lens is at the top and can swivel.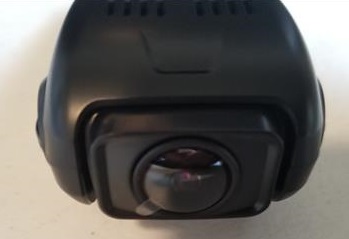 On the back is the mount that slides on to a sticky pad that is included.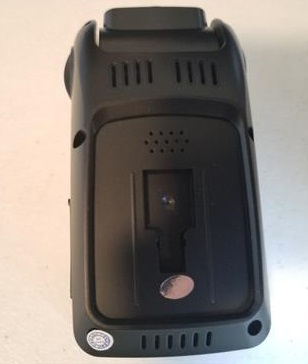 An SD-card can be inserted on the side to record video.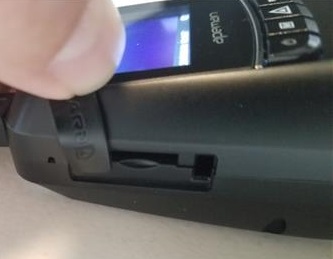 The top has all the connection ports including USB power, Second Camera plug, and GPS line.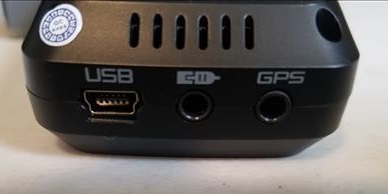 Plugging in the unit powers up with many options to choose from.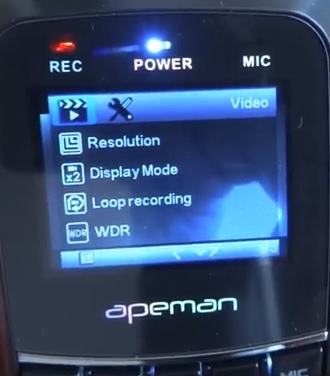 The resolution can be set from 640p to HD 1080p.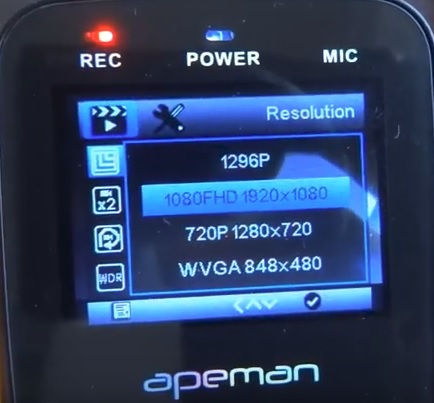 Most will no doubt want HD 1080p resolution but keep in mind the higher the resolution the more space needed to record to.
There is an optional back camera with a long extension line that can be setup and plugged into the unit.
Once setup it will have the options for Front Camera, Back Camera, and Picture-in-Picture.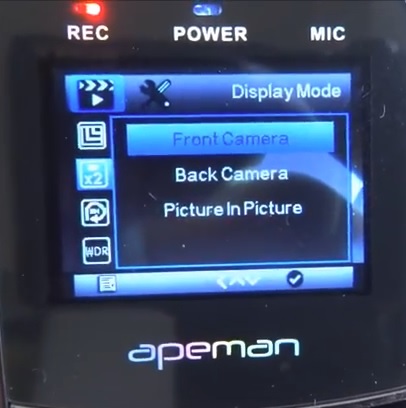 The front camera works very well with HD resolution along with night vision.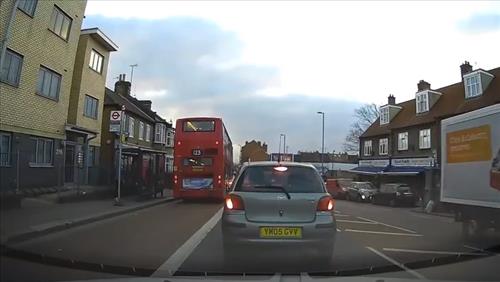 The back camera can only display 720p resolution which works but not as well as the built-in front camera.
Summary
The Apeman C550 Dash Camera is a good low-cost unit that works very well.
It is easy to setup with a nice display and many features.
Be sure to get at least one 16-32GB SD-Card for recording onto which can be taken out and viewed/copied to a computer.
So far I am very impressed with the Apeman C550 and plan to do much more testing.
I am still testing the unit so far with good results and will update if anything changes.
As always be sure to read the reviews on Amazon, forums, or elsewhere to be sure a unit is a good fit for you.