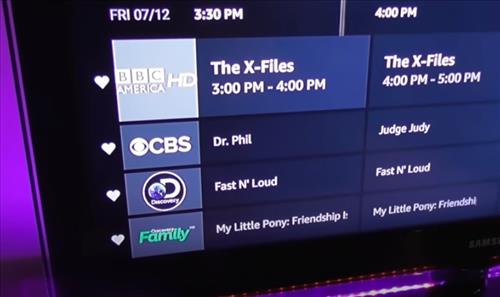 Receiving free over-the-air TV from an antenna is a good option for cord-cutters and is a great option for basic TV.
But what if you want to record a TV show from a TV antenna?
There are many set-top DRV boxes that can record OTA TV signals saving all your favorite shows to watch later.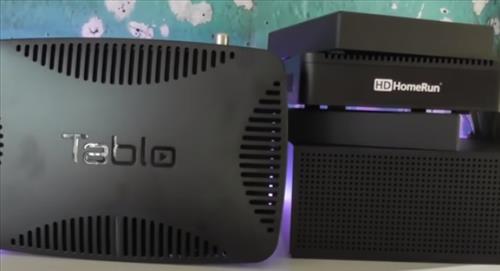 An over-the-air DVR is used the same way a cable DVR box is used most, with no monthly service fee.
Once a DVR is set up, using it to record over-the-air TV programs is easy to do.
Below is our picks for the best DVRs that record Antenna TV shows and movies.
How To Record Over-The-Air TV Shows
Connect an OTA DVR between the Antenna and the TV.
Scan for OTA channels on the DVR.
Set up storage such as a Flash Drive to record TV shows.
Within the menu options, set up the TV show to record.
The video should now be recorded and saved to the storage device.
There are many good options, many of which come with the ability to record and a built-in TV tuner.
Below are our favorite options for OTA DVR boxes that work with a TV antenna.
As always, be sure to read the reviews on Amazon, here, or elsewhere to be sure a unit is a right pick for you.
*This post contains affiliate links
Our Picks for Best Over-The-Air TV Recorder Boxes
ZJBOX

Digital TV Converter Box, ATSC Cabal Box – ZJBOX for Analog HDTV Live1080P with TV Recording&Playback,HDMI Output,Timer Setting TV Tuner Function Set Top Box Digital Channel Free

For those looking for a low-cost budget unit, the ZJBOX is worth a look.

It has no built-in storage, and a flash drive is needed (bought separately) to store and record shows.

It connects to a TV via HDMI, Coaxial, or YPbPr output. A remote control is also included.

The ZJBOX is a basic DVR with no frills, but it does the job. If you go this route, be sure to buy more than one flash drive if you need to record lots of videos.


Mediasonic HOMEWORX

Mediasonic ATSC Digital Converter Box with Recording / Media Player / TV Tuner Function (HW130STB)

The Mediasonic HOMEWORX is another popular low-cost option for recording OTA television.

There are different versions with the HW150 having more output options than the HW130.

Like the ZJBOX, it has no built-in storage and records to external storage bought separately, such as a Flash Drive.

It also has a built-in TV tuner and is a popular unit for anyone needing a good TV tuner to pick up OTA broadcasts.

It has many recording options, including scheduling a TV show or movie recording time.

Many new TVs no longer come with a built-in tuner which the Mediasonic HOMEWORX is able to decode the signals.

It has outputs for HDMI, component, or Coaxial cable for it to hook up to almost any TV.

The Mediasonic HOMEWORX is a good budget unit that works very well.

Tablo Tuner DVR

Tablo Dual LITE [TDNS2B-01-CN] Over-The-Air [OTA] Digital Video Recorder [DVR] for Cord Cutters – with WiFi, Live TV Streaming, & Automatic Commercial Skip, Black

The Tablo Tuner DVR is one of the more popular over-the-air TV DVRs

The Tablo wirelessly streams content to all your devices, such as a tablet, smartphone, or media boxes such as the Firestick, Apple TV, Roku, Android TV, and so on.

The tuner unit can record and watch multiple separate programs at the same time.

This is a great option if you want to record while watching a program.

There is not a lot to the box with two USB ports, Ethernet, and an antenna. It also has built-in WiFi.


TiVo Bolt

TiVo BOLT OTA for Antenna – Includes All-In TiVo Service. No Monthly TiVo Fees


The TiVo Bolt is a high-end over-the-air DVR and comes fully loaded and packed with features with no monthly fee.

A built-in 1Tb hard drive can record 150 hours of programming.

It connects to your TV via HDMI and your network with built-in WiFi or Ethernet.

The menu is very well laid out, with many recording options.

The TiVo Bolt has it all but also has a high price tag that will put it out of range for many.

If you want the best unit around, the TiVo Bolt is likely the one for you. Unfortunately, the high cost will no doubt be too much for most.
Summary
Recording over-the-air free TV can be done easily with the right DVR.
There are many options that will fit almost anyone's budget and setup.
High-end options, while nice, do cost a lot more than a basic low-end unit.
For those on a budget, low-end units do work; just be aware of their limitations and if any extra equipment is needed, such as an external hard drive or flash drive.
Most low-cost units will not have any internal storage space and will record to external flash drives or SD cards.
Do you record over-the-air TV shows? Let us know your thoughts below.