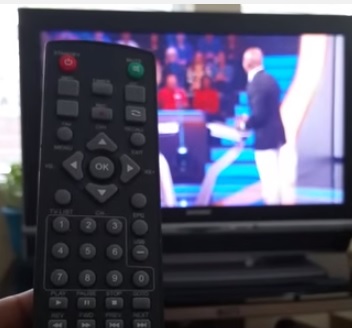 Having an Over-the-Air TV converter box that also can DVR and record TV shows is a nice option to have.
A good OTA set-top box will record TV shows from free over-the-air broadcasts for later playback.
This makes them ideal for cord-cutters looking to get rid of paid cable or satellite TV.
What is an OTA TV Box with DVR?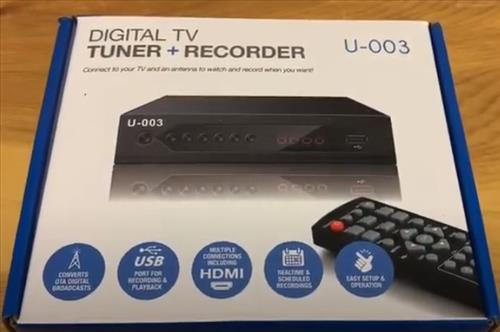 Most TVs have a built-in TV tuner that can play free over-the-air movies and TV shows but cannot record them.
An OTA TV Box with DVR can record videos for later playback.
This makes them ideal for users who are not at home when a program airs or simply want to record a show for later viewing.
Keep in mind most all units will need an antenna to get a good Over-the-Air signal.
Read Here to See Our Picks for the Best OTA Antennas.
Below are our favorite picks for the best OTA TV converter box with a DVR.
As always, be sure to read reviews on Amazon, forums, or elsewhere to be sure a unit is the right pick for you.
*This post contains affiliate links.
Our Picks for Best OTA TV Converter Box with DVR
Mediasonic Homeworx

The Mediasonic Homeworx is a good low-cost DVR TV converter box that is good for those on a budget.

It can decode digital over-the-air broadcast to any TV, old or new, and can also record TV shows.

There is two versions of the Mediasonic Homeworx with the HW130 and the HW150.


The back of the units shows the HW150 has more output connections, but both units have Coaxial, HDMI, and component output.


The menu system is good with an easy-to-use program guide.


The remote control has a record button that starts recording when pressed.


To setup a recording press the Timer Button on the remote control and then the number #1 button on to add a time and date.

It does not come with any built-in storage and records to a flash drive or external hard-drive that is connected to it via a USB port.

External storage such as a Flash Drive will need to be bought separately.

Since there is no built-in storage, be sure to buy a large-sized flash drive or have a few small ones to record with.

An HD TV show episode can take 400-500MB of storage while a movie may take around 1GB. A low-cost 32GB-64GB flash drive would be a good start.

If you plan on recording a lot, then an external hard-drive may be a better option.

It can play HD 720p or 1080p video, so it has no problems displaying any show broadcast over-the-air. One of the things I found useful was that any show recorded to a flash-drive could be taken to a computer and played there with the right software.

Mediasonic Homeworx is a good budget home DVR for free over-the-air TV.

The combination of low-cost and functionality make it a popular unit for those looking to cut the cable cord but still want to record shows from free broadcast.

A good OTA TV antenna along with the Homeworx is a good option for any cord cutter.

Viewtv AT-163

The Viewtv AT-163 is another good budget unit that is similar to the Mediasonic Homeworx.

It is also popular with cord cutters looking for a low-cost OTA DVR.

Like most budget units, while low-cost, there is no built-in storage that needs to be bought separately.

The back of the unit has outputs for Coaxial, HDMI, and Component to connect to almost any TV.

Like all converter DVR boxes, it will need an antenna to get the best reception.

Tablo Dual LITE OTA DVR

The Tablo Dual LITE is a good unit for recording OTA TV but costs more than the budget units.

It connects to a Smart TV, Fire TV stick, smartphone, and many other devices using an App.

This means it doesn't hook to a TV with a cord and only works with the App.

If you have a non-smart TV, a Fire Stick or Android TV box will be needed to connect and watch recordings.

While some don't like that it only works with the app, many like it since recording can be played on multiple devices.

For example, one person can use a smartphone to watch a recording while another uses a Smart TV.

The back of the unit connects to an antenna with a standard coaxial cable.

It also has an Ethernet port, USB slot, and has built-in WiFi.

The unit uses external storage or can use the Cloud to store recordings.

The USB port on the back of the unit is used with a Flash Drive or External Hard Drive for recordings.

TiVo Bolt

The TiVo Bolt is a high-end over-the-air DVR and comes fully loaded packed with features with no monthly fee.

A built-in 1Tb hard drive can record 150 hours of programming.

It connects to your TV via HDMI and your network with built-in WiFi or Ethernet.

The menu is very well laid out with many recording options.

The TiVo Bolt has it all, but also has a high price tag that will put it out of range for many.

If you want the best unit around the TiVo Bolt is likely the one for you. Unfortunately, the high cost will no doubt be too much for most.

ViewTV AT-263

The ViewTV AT-263 is another low-cost TV DVR can that record and play 720p or 1080p resolution.

It can output to a TV with composite video or HDMI.

The front of the box has controls along with a USB slot for a flash drive to be inserted and record movies and TV shows.

Like most all low-cost DVRs the flash drive is not included so be sure to buy one to record with.
Summary
There are many good OTA TV boxes that can record programs for later playback, with those above simply some of our favorite options.
The budget units work very well for the price and get the job done.
More expensive units can also be bought some with internal storage and more features.
Be sure to have a TV antenna ready to hook up to any box. or they will not receive many if any stations.
Also, be sure to have a flash drive or external hard drive ready to record programs on.
Have you bought a good OTA TV Converter Box with DVR? Le us know in the comments below?