Anyone looking to get free local TV channels can do so easily with a good TV antenna.
Free TV over-the-air channels can be picked up in HD Digital resolution.
This means free digital TV channels of popular networks such as CBS, NBC, FOX, PBS, Weather Channel, and much more can all be watched free.
Basic Requirements for Watching Local TV Channels Broadcasts
A TV that can receive digital signals.
A digital TV antenna to boost the signal into your home.
Most TVs made in the last 8-10 years will be able to decode a digital TV signal.
Some new HD TVs don't come with a built-in converter, so be sure to check your TV manual.
Since most will have a digital TV, simply buying a digital antenna is all that is needed.
If you live in a city close to TV transmission towers, you may be able to pick up stations without an antenna.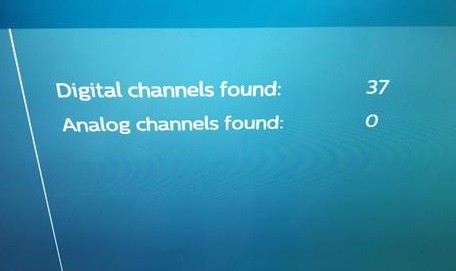 A simple way to test this is to go into the TV menu system and scan for over-the-air TV channels to see if it can pick up anything.
While some may not need an antenna, most will need one with many units to choose from.
Many good units are available, with some of our favorite picks below.
As always, be sure to read the reviews on Amazon or elsewhere to be sure a unit is a good fit for you.
*This post contains affiliate links.
Our Picks for Best Digital TV Antenna for Local Channels
Channel Master CM-5016 Outdoor TV Antenna

The Channel Master CM-5016 is an outdoor unit built to withstand the elements while receiving TV signals on multiple frequencies.

It is rated for a 45-mile range which is an estimation. It can work with longer distances depending on the terrain.

A nice feature of the Channel Master CM-5016 is the multiple sized elements that can receive Low-VHF, High-VHF, and UHF-band.

Almost all TV antennas will be able to pick up UHF-band with most not able to receive Low-VHF.

Low-VHF is not used by many TV stations but some locations still broadcast on Low-VHF.

This makes the Channel Master CM-5016 a good all-around unit that would be a good fit to pick up as many stations as possible.

ANTOP Big Boy AT-400B

The ANTOP AT-400B is built to pick up free OTA TV signals along with many added features to get a good TV signal.

Features include Smart-Pass Amplifier Technology, 4G LTE Filter, and VHF antennas.

The VHF antennas stick out the side of the unit and pick up any channels on those frequencies.

The unit can pick up both VHF and UHF bands between 54 and 216 MHz and the UHF band between 470 and 890 MHz.

It is also an indoor or outside unit and can be mounted just about anywhere including the attic.

1byone TV Antenna

The 1byone is a low-cost small flat and compact antenna that is built for indoor use.

It comes with a signal booster that greatly improves the video quality received.

The signal booster simply plugs in-line with the coaxial cable and draws power from a USB source on a TV or wall outlet.

The range is stated as 60-90 miles with this very much depending on the terrain between the signal and the antenna.

During testing, it worked very well especially with the in-line booster plugged in.

It is a good unit along with a low cost that makes it worth a look.


Vansky VS-OTX03

The Vansky is a digital HDTV antenna built for long range for those who have problems getting a good signal.

Even though it is built to be mounted outside it can also be mounted in an attic and still works well.

It comes with a motor that turns the antenna helping to narrow in on a broadcast tower and get the best signal.

A signal booster box with a remote control is also included.

The Vansky is a good unit that worked well in our test and is still currently being used.


Mediasonic Homeworx HW110AN

The Mediasonic Homeworx HW110AN HDTV antenna is a small low-cost option.

It is an indoor antenna that picks up stations at close range.

If you live in a semi-large city, you are likely close to the transmission towers and can pick up a signal with this budget option.

If you live outside a large city, a longer range antenna will most likely be needed.

ViewTV wa-2608

ViewTV makes this long range over-the-air TV antenna for those very far from transmissions.

It has a range of 150 miles and can rotate 360 degrees to help dial in a station.

It has full HDTV support 720p and 1080p and comes with a remote control.
Summary
Cutting the cable cord is something that many look at when it comes to saving money.
And it is no wonder that cable rates have gone up as much as forty percent in the last two years.
If you are looking to cut-the-cord, then your options have never been better with online streaming.
There are many posts about streaming your favorite TV shows online using Kodi or other services such as Netflix.
But what if you want a completely free source of content? No internet, no bills, just free.
This is possible with over-the-air TV antennas.
Some can remember the old days with rabbit ear antennas that picked up fuzzy TV stations.
Picking up a TV broadcast for free over the air is something that can be easily done.
This, combined with an online streaming service such as Disney Plus, Hulu, or Netflix, goes a long way to save in cost.
Everyone will no doubt have a different scenario and need to find the right fit for them.
Someone who lives far away from a cable company line may have to use an antenna for TV since no cable goes to their home.
Another person looking to simply looking save money can save on monthly bills by using a simple antenna.
Have you found a good TV antenna to pick up local TV stations? Let us know below.