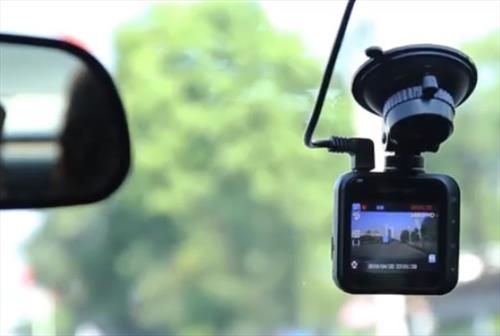 Dash Cameras for cars have become very popular for recording activity around a vehicle.
This includes while driving, parked, for security, or anytime recording video and sound around a car is needed.
What is a Dash Cam?
A dash cam is a camera that records video and sound while driving or parked.
They make for good units anytime activity around a car needs to be recorded.
What to Look for When Buying a Dash Cam?
Units can be bought with a front only camera or with dual back/front cameras.
If you only need to record video at the front of a car the single-camera kits are cheaper.
A dash cam should also be able to record in HD video to be able to playback and read small details in a picture.
There are many units available with the ones below our top picks.
In full disclosure, these units have been sent to us from companies to review which we have done with our own honest opinion and results.
As always be sure to read reviews on Amazon, here, or elsewhere to be sure a unit is the right pick for you.
*This post contains affiliate links.
Our Picks for Best Dash Cam for a Car with Reviews 2020

Best All Around Dash Cams for a Car
AUKEY 1080P Dual Dash Cams with 2.7" Screen, Full HD Front and Rear Camera, 6-Lane 170° Wide-Angle Lens, G-sensor, and Dual-Port Car Charger

The AUKEY DR03 kit comes with a front and back cameras that has an LCD display for viewing and recording HD video.


Both cameras can record in HD 1080p which makes it easy to see details such as street signs and license plates during video playback.
All the video is recorded to an SD-card which can be taken to a computer to copy, watch, save, and share.
The AUKEY DR03 is a nice unit that has a lot of good features.
There are cheaper unit with a fount only camera or lower resolution but for a great all-around unit the AUKEY DR03 is worth a look.
…….
Z-EDGE Dash Cam Front and Rear 4.0″ Touch Screen Dual Dash Cam FHD 1080P with Night Mode, 32GB Card Included,155 Degree Wide Angle, WDR, G-Sensor, Loop Recording

The Z-EDGE T4 is a very good dash-cam that has both fount and back cameras along with recording night vision and many other features.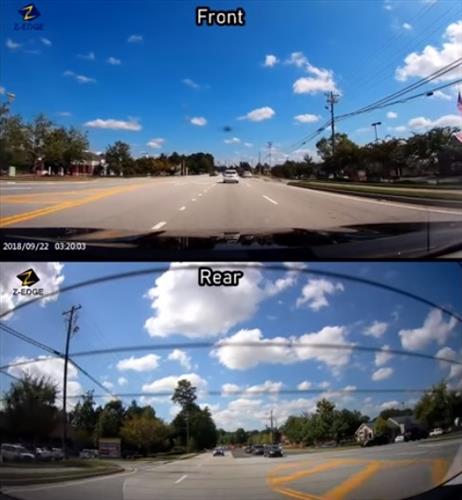 It records to an SD-Card with HD 1080P 30FPS video which makes it easy to read small details when playing back.

The menu system has a touchscreen making it easy to set up and use.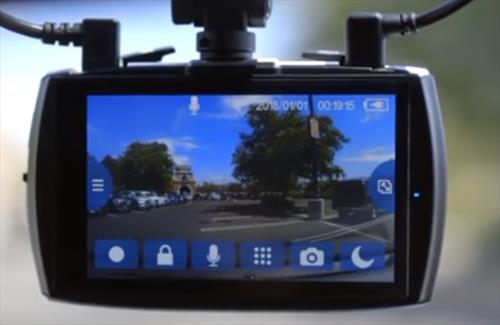 The Z-EDGE T4 is not the cheapest unit but works very well and worth a look for those wanting a very nice dash-cam setup.
Read Full Review Here

Best Budget Dash Cam for a Car
Audew Car Dash Cam, 2.7" LCD HD 1080P Car Dashboard Camera, 170°Wide Angle Car Recorder with G-Sensor, WDR, Loop Recording, Night Vision

The Audew D102 is a good budget unit for those looking for a low-cost dash-cam.



It only has a front camera so there will be no coverage from the back but does record the front well.
Like most dash cameras it records video to an SD-Card.
It also has built-in night vision, motion detection, and can record HD 1080p video.
Read Full Review Here

Best Dash Cam for the Money 2020
APEMAN Dash Cam 1080P Full HD Mini Car Driving Recorder 170° Wide Angle, Motion Detection, G-Sensor, Loop Recording, Night Vision

The Apeman C420 is low-cost and works very well recording video and sound.
It has a lot of features built-in such as night vision, a 2″ inch display, motion detection and more.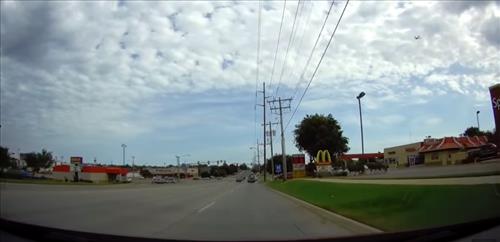 The audio quality it records is also very good with voices or others sounds heard clearly.
If only a front camera is needed to record video and sound the Apeman C420 is a good option.
Summary
Having a Dash Cam setup in a car can be a very good thing to have from recording any possible accident to security.
They can record video when away from a car or while driving making them very useful.
Most all units will record to an SD-Card which can be taken to a computer to save video, share, or playback.
Do you have a favorite unit? Let us know in the comments below.