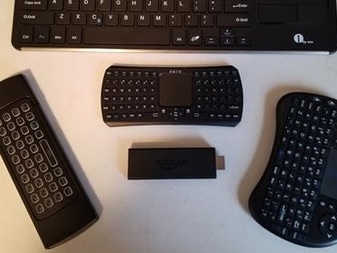 Pairing a Bluetooth Keyboard with the Amazon Fire TV Stick is easy to do with a few steps.
The first step is to know your Keyboard Bluetooth Pairing Mode.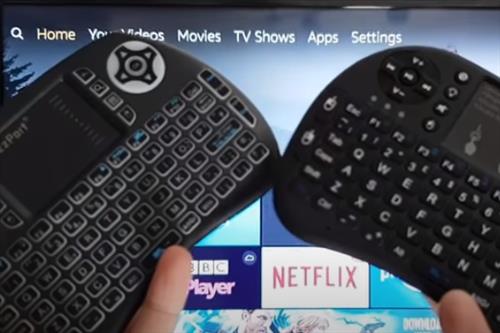 Bluetooth keyboards will have a button combination such as pressing the FN key and Bluetooth for it to go into Pairing Mode.
Pairing Mode sends out a signal to a device such as the Fire Stick to find it and connect.
Each keyboard will have its own Pair Mode setup which is usually a quick easy thing to do and should be in the instructions.

How to Pair a Bluetooth Keyboard With the Fire TV Stick
One the top menu bar go to Settings.

Go to Controllers & Bluetooth Devices.

Go to Other Bluetooth Devices.

Select Add Bluetooth Devices.

The Fire Stick will start to scan for any Bluetooth devices. Find your Keyboard and select it.
Fire TV Stick Bluetooth Keyboard FAQ
Can I use a wireless keyboard with my Fire Stick?
Yes, a wireless Bluetooth Keyboard can be connected to the Fire Stick and is a good alternative to the default remote control.
How do you hook up a wireless Bluetooth keyboard?
The Keyboard is set into Bluetooth Pair Mode and options also set in the Fire Stick settings.
It is quick and easy with the steps above to Pair the two together.
Why is my wireless Bluetooth keyboard not working with the Fire Stick?
Be sure to know how to set the Keyboard into Pair Mode.
There is usually a button combination or switch that sets the keyboard to Pair.
Most Bluetooth keyboards can Pair with the Fire Stick but some may not be compatible.
Be sure to check if you unit is compatible with the Fire Stick.
A quick way to see if the keyboard is working is to Pair it with another device such as a smartphone.