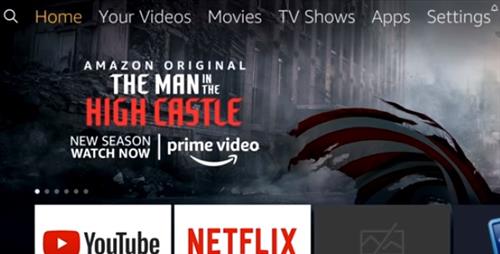 The Amazon Fire Stick is a small versatile computer that is very popular.
Currently in the 3rd version it has become the go-to video streaming unit for many.
There are lots of different tips and different tweaks that can make the Fire TV Stick experience better.
Many of these tips you may already know or may seem obvious so if you are an expert you are likely already familiar with the options in the list below.



For example, recently I mentioned to a friend about display mirroring which is now on 4k Fire Sticks or most any of the recent Amazon devices.
You can now mirror your smartphone display directly onto your Amazon device without using any kind of third-party software.
He was surprised about it because he had no idea, so with that in mind I thought I would create this quick list.
Basically, share some of these tips which some of you may already know but some of you may not know and for the people that don't these tips can greatly improve your experience with the Fire Stick.
Amazon Fire TV Stick Tips and Tricks
Mirroring a Screen to the Fire TV Stick


The Fire TV Stick now comes with built-in display mirroring.

If you don't have this feature check for an update from Settings–>My Fire–>About section.

To access this feature press and hold the Home key on the remote and select Mirroring.

On your smartphone find the mirroring option and select it.

For example, on an Android Galaxy S8, it is called Smart View which is available form the top and swiping to the right.

Selecting the option on your smartphone will display the screen to the Fire TV.

When using a Browser if you auto-rotate sideways/portrait mode it will display a full screen.


Close Background Apps

The Fire TV Stick can keep many Apps running in the background using up memory and processing power.

This can lead to a slow down and buffering when streaming videos.

To manually close an app running in the background go-to Settings–>Applications and select the app to close by clicking Force Stop.

Manually finding and closing background apps can take time with an app called Developer Tools Menu which can help manage them.

Developer Tools Menu has an option called List Background apps that can display and close them.



Adding Bluetooth Devices

Bluetooth devices such as keyboards, mouse, and headphones, can be used with the Fire TV Stick.

To manage the connections go to Settings–>Remotes and Bluetooth Devices–>Add Bluetooth Devices.

Using a Bluetooth Keyboard with the Fire Stick is very useful.

As good as the remote is there are times it doesn't work with an app and using a small mini-keyboard is much more handier.


Control the Fire TV Stick with Your Smartphone

There is an app called Amazon Fire TV that can be installed on your smartphone and control the Fire Stick.

To install it go to the Google Play or App Store search for Amazon Fire TV and install it.


It has all the main controls including voice commands, keyboard, along with a box in the middle for swiping.



Use an OTG Cable

An OTG cable can extend or expand the storage of your Fire Stick.

They plug into the Power port on the Fire Stick and add a USB plug.

You can plug one in and have a full-size USB port that many devices can use including a Flash Drive.

Once a Flash Drive is added the storage can be set up in different ways such as playing movies stored on the drive.

OTG Cable on Amazon
[2 PACK] TV xStream USB Port Adapter, Micro OTG Cable and Power – Compatible with Streaming Sticks, Media Devices, Rii and Logitech Keyboards, and Nintendo Switch, SNES, NES Classic



Use Aptoide TV

Aptoide TV is a free alternative to the Amazon App Store and has many Apps that usually need to be side-loaded.

If you like to use APKs or other apps that usually need to be side-loaded Aptoide TV likely has them.

This makes it easy to install many apps that otherwise would take time to side-load.
Summary
The Fire TV Stick is a great low-cost streaming device that many people use daily.
If you don't see the options above on your device, it is possible that your Fire Stick is not running the latest version of the Fire OS operating system.
To check the Fire OS version go to Settings–>My Fire–>About at the bottom, you will have the option to install any updates.
If you are an advanced user you likely already aware of the above features.
https://www.youtube.com/watch?v=jHl4S31j-jQ