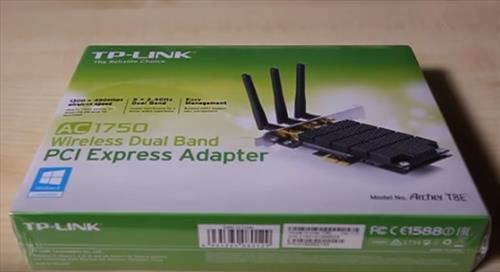 The TP-LINK Archer T8E AC1750 is a mid range PCI Express Dual Band WiFi card for high speed data transfer.

PCI Express wireless cards are built for those who don't have a wired connection and but still want a good internet speed.

While USB WiFi adapters are good and have their place as many gamers know they can often lack when it comes to ping times and lag.

This is mostly with USB 2.0 adapters with USB 3.0 adapters beginning to close the gap.

While using a wired connection is always ideal, If there is no other option than using a PCI-E card is the next best choice.

The first thing that is noticeable about the Archer T8E is the three antennas that attach to it.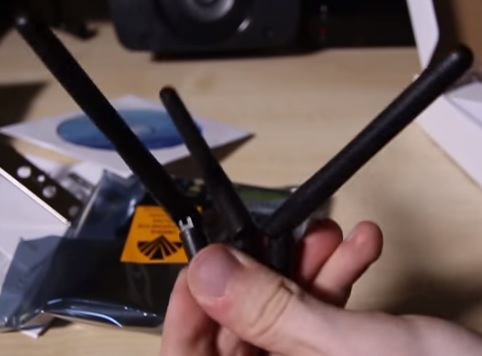 The three antennas are for MIMO (Multiple-Input Multiple-Output). MIMO is when multiple devices can talk to a wireless device at the same time.

The Archer T8E is a 3T3R MIMO device which means it can handle three simultaneous connections at the same time.

The card itself has a big heat sink on it to stop it from overheating.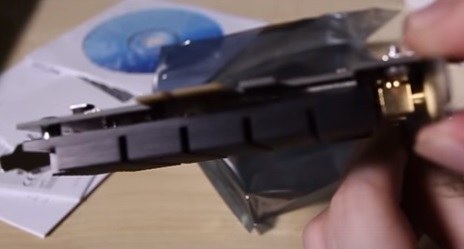 The dimensions are 4.50″ x 4.80″ x 0.80″ so it is not a large card and except for possibly the heat sink shouldn't be a problem fitting into most cases.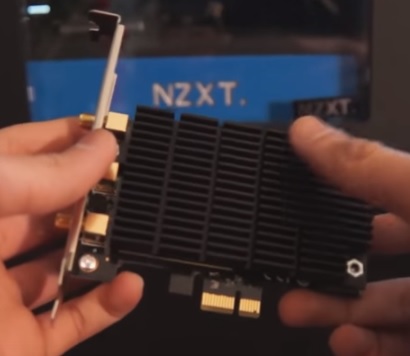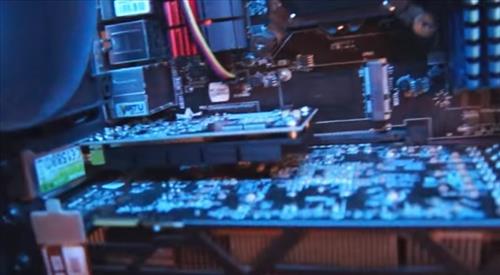 It is rated to run up to 1750Mbps with 1300Mbps at 5GHz and 450Mbps at 2.4GHz.

In real life getting those speeds with any WiFi card are all but impossible.

The first speed test we ran was simply copying large 10 GB files from one networked computer to another.

Using the TP-LINK Archer T8E AC1750 the speed was 3 min 42 seconds

Using a standard CAT 5 Ethernet connection the speed was 2 min 30 seconds

Keep in mind these result will vary for everyone. The father any router is from a signal the weaker the signal gets and data rates will drop. Also walls or other obstacles will slow a wireless connection.

With the right router and setup transfer speed of 500 Mbps and more are easily done. The fastest we were able to get it up to was 877.5 Mbps with the router 5 feet away.

Summary
The TP-LINK Archer T8E AC1750 is a solid PCI Express wireless adapter for the price.

We were able to get speeds almost as fast as a wired connection in a crowded WiFi environment.

Of course since ever one will have a different setup be sure to read more reviews on Amazon or elsewhere to see if its a good fit for you.

*This post contains affiliate links which at no cost to you allows us earn a commission on product purchases.

Read More Reviews Here On Amazon
TP-Link AC1750 Wireless Dual Band PCI-Express Adapter (Archer T8E)