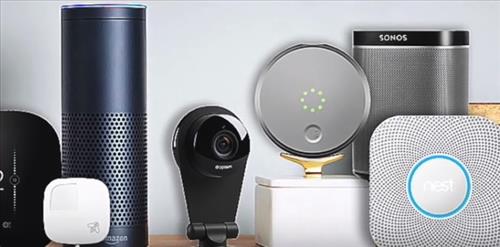 The Amazon Echo DOT, now in the second generation, is a fun device that can also be practical assistant when combined with the right accessories

Many devices now come with Echo DOT Alexa compatibility.

There is also many house hold devices now can come with Alexa compatibility such as lights, switches, thermostats, and much more.

With that in mind here is some of our favorite Amazon Echo DOT Alexa compatible smart home accessories.

In full disclosure these units have been sent to us from companies to review which we have done with our own honest opinion and results.

*This post contains affiliate links which at no cost to you allows us earn a commission on product purchases.

As always be sure to read reviews on Amazon, forums, or elsewhere to be sure a unit is the right pick for you.

Our Picks For Best Amazon Echo DOT Smart Accessories

1. Bluetooth Speakers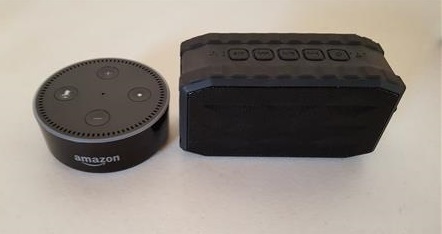 The Echo DOT's built-in speaker can be a bit lacking. While it does work having a nice Bluetooth speaker to play a song or broadcast Alexa more clearly is nice to have.

Amazon makes a Bluetooth speaker called the Amazon TAP built specifically for this but there are many more compatible units.

We have tested many Bluetooth Speakers with the DOT most all are compatible and come in all shapes, sizes, and price ranges.

Read here for our picks of the Best Amazon Echo DOT Bluetooth Speakers.

2. Smart Wireless Light Bulbs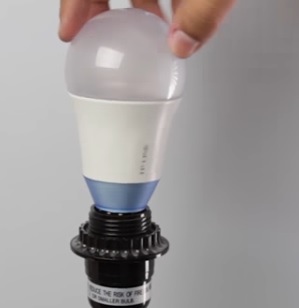 Smart bulbs that can be controlled wirelessly are very popular.

Philips Hue White and Color Ambiance Starter Kit, 3 A19 bulbs are compatible with Alexa and have a easy setup.

The bulbs can put out 16 million different colors that can set a relaxing tone or a light show.

While the Philips Hue bulbs are possibly the most well known there are many more to choose from.

Read Here for our picks of the Best Amazon Echo Dot Smart Light Bulbs

3. WiFi Smart Plug Outlets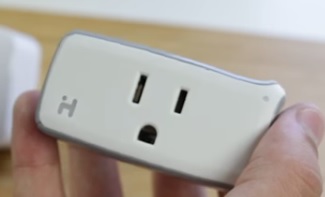 Smart Plugs are a good low cost way to control most any electrical device to turn on and off.

While it will not manage the controls on a device it does manage the power a device receives.

Popular units include the TP-Link Smart Plug HS100 which needs no hub, works over WiFi, and can control your devices from anywhere. It is also rated to work with Amazon Alexa.

If you need to simply turn on and off a electrical device with a voice command, than a smart plug and Alexa is a quick easy way to do it.

Read Here for our picks of the Best Amazon Echo Dot WiFi Smart Plug Outlets

4. Smart Thermostats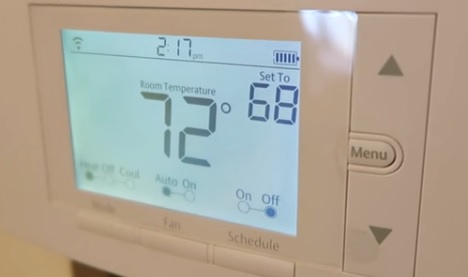 Being able to control the thermostat with Alexa is a very nice feature.

The Sensi Smart Thermostat UP500W is a WiFi units that works with the Amazon Echo and Alexa.

Installing a thermostat is not difficult but does require some wiring and screwing in a new wall plate. Be sure to read the reviews on a unit or call someone who is handy if needed.

Read Here for our picks of the Best Amazon Echo Dot Smart Thermostats

5. Smart Door Locks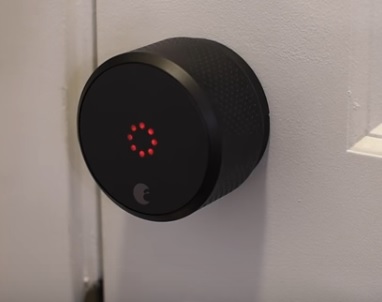 Several manufactures make smart door locks that are compatible with Alexa such as August Smart Lock – Latest Generation.

Like thermostats a bit of skill is needed to install but they are not that difficult.

Being able to unlock and lock a door with your Echo DOT and Alexa by voice commands is a fun practical feature.

Summary
The Amazon Echo DOT with Alexa allows for voice control of many devices.

From unlocking a door to controlling the temperature many devices now come built with Alexa compatibility.

Finding the right accessory to fit your scenario is all that is needed.

Personally I have found waterproof Portable Bluetooth speakers are a nice option for music while outside having a barbecue or get together.

Smart light bulbs can also be fun and practical and can set the right mood for sleep or a party.

While the list of Amazon Echo DOT compatible electronics is still small it is growing daily.

As always be sure to read the reviews about a device on Amazon or elsewhere to be sure it is a good fit for you.