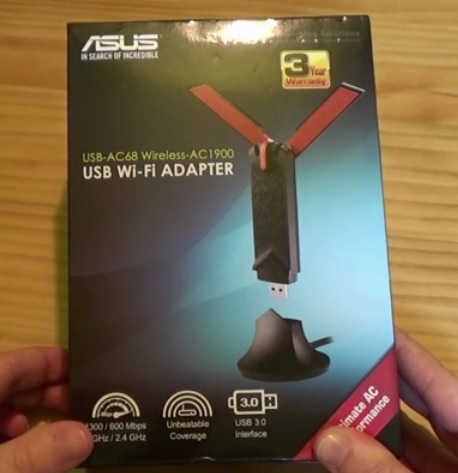 Having a wireless USB adapter that can transfer files very quickly is almost a requirement for some.
With each release of new WiFi protocols there have been USB dongles that stand out as the fastest available along with reliability.
The ASUS USB-AC68 Dual-Band AC1900 is one such unit, that is very impressive when it comes to speed and wireless connectivity.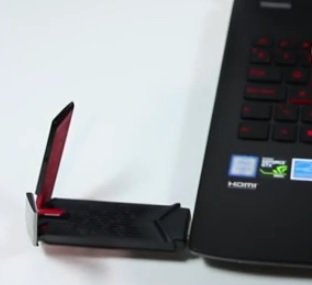 First of all this is not a low cost dongle so if you are looking to simply get online there are many cheap units available.
Having the fastest unit available is not needed by most, so unless you have a specific need for a fast wireless USB adapter for a desktop, or upgrading a laptop it is best to go with a good cheap unit.
We have reviewed many such units which you can read here.
The ASUS USB-AC68 is for those looking to have the fastest possible USB WiFi dongle available.
To do the testing we used Windows 10 with a Core i5-4300U, running at 1.9 GHz, 8GB RAM and a 256 GB SSD drive.
We also installed the newest drivers from ASUS.
The first thing noticeable about it is the different design with two external antennas that fold out like a butterfly.


The fold out antennas help to improve wireless coverage.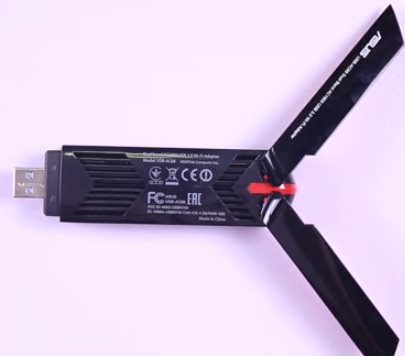 It also comes with a USB cradle to extend it out if needed.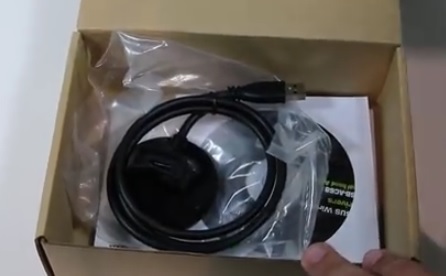 The USB-AC68 uses Realtek RTL8814AU chipset which has the newest technology, 3×4 MIMO and AiRadar beamforming.
The theoretical speed is 1900 Mbps split between 2.4Ghz and 5 GHz frequencies. 2.4 Ghz at 600 Mbps, and 5 GhZ at 1300 Mbps.
Of course, theoretical speeds are never reached and anyone wanting the fastest WiFi possible will be using the 5 GHz range with 802.11AC.
To test it we connected to Dlink 802.11AC router. ASUS does suggest using one of their newest routers for the best results.
To test the speed we used a 300Mbps Down, and 50Mbps UP internet connection with speedtest.net.
The download speed was at 219 Mbps.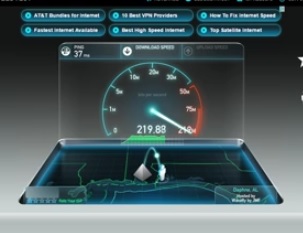 The UP speed was also good at 23 Mbps.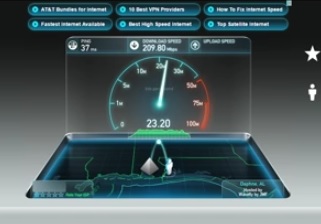 The speed results were impressive, even beating out the fastest PCI card we have in a desktop. We do wish we had a new ASUS router to see if the result improved or not.
The router was set 10 feet away with a clear line of sight. Keep in mind the more distance to the router the slower the time will be.
*This post contains affiliate links.
Availability
Available Here on Amazon
Available Here on eBay
Summary
When it comes to new USB wireless adapters it is rare that we get that excited about a new dongle.
While each generation of USB WiFi dongles always are an improvement over previous versions the boost is often not that spectacular.
The ASUS USB-AC68 Dual-Band AC1900 is an exception to that and was doubling and tripling speeds from other new WiFi dongles.
It of course is also more expensive so may not be the best for everyone.
Also we did see some reviews from others about installation problems. Mainly with USB 3.0 drivers.
Another downside is no Linux support, at least right now there are no drivers.
If you need speed from a wireless USB adapter and Windows 10 than the ASUS USB-AC68 will be tough to beat.
As always be sure to read the reviews on Amazon or elsewhere to be sure it is a good fit for you.