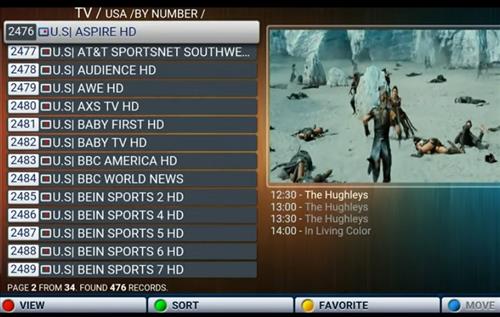 IPTV is a great way to watch movies, TV shows, or sports, giving a user control over the content they want to watch.
For example, a sports IPTV provider can stream tons of sports content to a user.
Some IPTV setups are almost a necessity, such as those who have recently moved from another Country and want their old TV shows broadcast in their native language.
There are many providers from English, French, Spanish to Filipino; it really just comes down to finding a good one.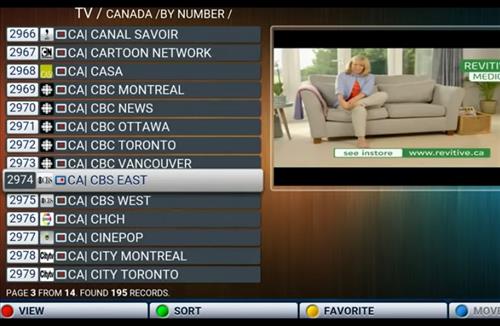 With the many IPTV service providers available, which is the best depends on what content you want to watch.
*This post contains affiliate links.
Our Picks for Best IPTV Set Top Boxes 2023
MAG IPTV SET TOP BOXES

Pros

Designed specifically for IPTV
Easy to use straightforward

Cons

Older Style Interface
No record or pause options

MAG boxes are the classic way to stream IPTV content, with the Mag 524W3 Box being the newest version.

There is also the MAG 254, 256, 322, and 424 boxes, with each version having better and faster hardware.

The interface on Mag boxes may look a little old, but it gets the job done.

It is a little old school as most streams will have no pause and play button, much like before Tivio came along.

While Mag boxes have been the most popular in the past Android TV boxes and Mini PCs, have become better options in some scenarios.

Most any good IPTV provider will have an App for an Android Box or program for a PC and be up and running in no time.

Still, it does work well for many and allows them to play their favorite content without paying for cable or satellite TV.

The older Mag 254/256/322/424 units are still used by many IPTV providers and work well, so getting the newest and greatest may not be necessary. Check with your provider.

The basic setup is to send the MAC address of the box to the IPTV service, which adds it to their whitelist.


Beelink SEi8

Pros

Familiar Windows operating system
Can run any Windows programs or apps

Cons

Cost more compared to other options

The Beelink SEi8 is a small mini-computer that can run Windows 10 or 11 and can also be set up with Linux.

It has an Intel Core i5-8279U CPU along with 8GB of DDR4 RAM.

It also has an internal 256GB SSD Hard Drive with 2 HDMI, LAN, 2 USB 3.0 ports, and an SD-Card slot.

The Beelink SEi8 is a good unit that has the same hardware as a mid-range laptop at a lower cost.

The resolution can play up to 4096 X 2160 @60Hz, so it has no problems playing the new 4K Ultra HD videos.

Most all IPTV providers will have no problems loading software onto a Windows 10/11 PC of course, check with your provider.

Besides being used for IPTV it can do anything a Windows computer can do which makes for a nice setup.

The Beelink SEi8 is a good box for those who like to use a familiar Operating System as a home entertainment system.

Nvidia Shield

Pros

Also good for gaming
Top Android TV Box

Cons

Starting to show age
New options may be better

Android TV boxes can be used as IPTV hardware along with all the other functions android TV gives.

There are a few ways to turn an Android TV into an IPTV with most service providers now having an App that can be installed and used.

Another common method is to simply install STB Emulator which can emulate most any IPTV box, even letting you enter your own Mac address.

The Nvidia Shield is a top-end box that is packed full of hardware including a Tegra X1 processor and 3GB of RAM.

Different editions can be bought for internal storage from 16GB or 500GB internal hard drive.

The Nvidia Shield can also play Kodi for streaming videos and even used as a gaming machine.

Mecool KM2

Pros

Low cost Android TV Box
Can install other Android Apps

The Mecool KM1 is an Android TV Box running an S905X3 CPU and 4GB of RAM.

It is an Android TV box so a provider App or emulator such as STB would need to be used for IPTV.

A nice thing about Android TV boxes if they can easily run Kodi which is a nice thing to have.

Depending on what you are trying to stream Kodi likely already has it, although Kodi is mainly used for Movies and TV shows.

Kodi has been slow at live sports or even add-ons that stream reliably with an add-on working nice one day and not at all the next. Still, Kodi is a great thing to have and only grows with more content daily.

The Mecool KM1 is a good low-cost budget box that streams videos well.

Amazon Fire TV Stick 4k

Pros

Low cost
Widely used with a lot of support

Cons

Most IPTV Apps need to be side-loaded

The Amazon Fire TV Stick 4k is a great low-cost introductory streaming device that is a good option for the tech-savvy since most apps will need to be side-loaded.

It is a small stick that plugs into the HDMI port on a TV along with a small micro USB power plug.

After hooking it up, it turns a TV into a smart TV able to load apps or stream movies.

The hardware was recently updated and is very good for the price and will stream HD 1080p or 4K videos easily.

The one downside to the Fire TV Stick is most all the IPTV apps available will need to be side-loaded, which is not for everyone.


What Is an IPTV Set Top Box?

An IPTV set-top box is a small computer that can stream online videos from an IPTV provider.

A box will connect to a TV and, along with an internet connection, stream movies, and TV shows.

Most boxes connect to the internet with WiFi or an Ethernet cable.

Using an Ethernet cable is often best when streaming since some WiFi connections can buffer at times.


What Type of IPTV Set Top Boxes are There?

There are all types of IPTV set top boxes, including Android, Windows, and proprietary units.

Since IPTV boxes are nothing more than small computers streaming videos, there are many units to choose from.

Originally IPTV boxes were mainly the MAG units which is no longer the case.

The MAG boxes are still widely used, but most IPTV services can be run from Windows, Android App, or most any popular operating system.

Which Set-top Do I Use for IPTV?

Personally, I use a combination of Windows mini computers and low-cost Android TV boxes.

The Android TV boxes work great and are a good fit for a kid's room or similar.

I personally prefer a Windows mini PC since I can run other programs that I also use for work.

Android TV boxes work just as well as Windows or Mag boxes for streaming and watching videos or other content.

The nice thing about Android TV boxes is the low cost. If you just need a low-cost media streaming box, Android is a good way to go.

Summary
When choosing a box, be sure of what boxes are compatible with the IPTV Service Provider you will be using.

Most will have no problems with any of the above boxes, but it is best to be sure before ordering one.

Using a MAG box is a good option used by many to stream videos from an IPTV service provider.

Android TV boxes are also a great option to have since they can emulate a classic IPTV setup and be used to play content from Kodi.

Windows 10/11 Mini PC units also work well and can be good for those wanting a familiar known operating system.

If using a 4K streaming device is important, be sure the specifications can play 4K videos.

In the past, IPTV streaming boxes were very limited, with only a few available, but now there are many available with many different specifications and operating systems.

For example, if 4K video and voice control is important, there are boxes readily available.

Finding the right IPTV provider is a critical factor in getting good content. Many free IPTV streams are available, but these don't usually last long and go down constantly.

Doing some research on the best IPTV provider for the content you want is always a good idea.