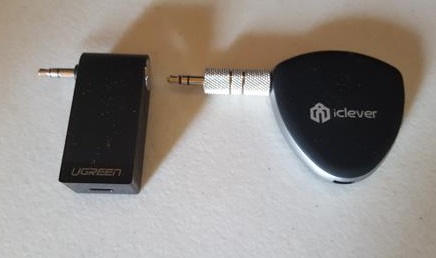 Most devices today come with Bluetooth built-in for easy quick wireless setup, from headphones to wireless keyboards.

But what happens if there is no built-in Bluetooth or the internal Bluetooth breaks?

There are low cost Bluetooth transmitters that can be setup and add Bluetooth to most any device such as a TV or old stereo.

This can be very convenient in many scenarios such as adding wireless to a TV or a car stereo system.

With that in mind here is some units we have used with good success along with links to the reviews.

In full disclosure these units have been sent to us from companies to review which we have done with our own honest opinion and results.

*This post contains affiliate links which at no cost to you allows us earn a commission on product purchases.

Our Picks for the Best Bluetooth Transmitters Receivers 2019

| Name | Transmitter | Receiver | Bluetooth Version |
| --- | --- | --- | --- |
| iClever F56 | Yes | Yes | 4.1 |
| Ugreen UG30348 | No | Yes | 4.1 |
| AUKEY BR-O8 | Yes | Yes | 5.0 |
| TaoTronics TT-BA01 | Yes | No | --- |
| Mpow MBT3 | Yes | Yes | --- |
| Audew | Yes | Yes | 4.1 |
Wireless Audio Adapter for TV/Home Stereo System, Bluetooth FM Transmitter for Car, iClever Bluetooth Car Kit with apTX Low Latency, 3.5mm, Black

iClever makes the F56 which can transmit or receive a Bluetooth signal.

It is nice low cost unit that works very well adding Bluetooth to a TV car stereo, or any deice with a 3.5 mm audio line jack.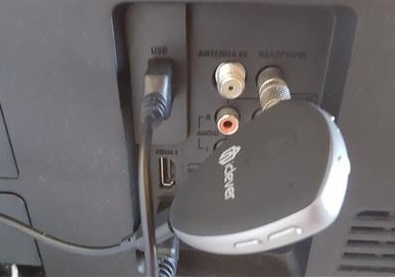 There is a switch that changes the mode to transmit or receive depending on what it is used for.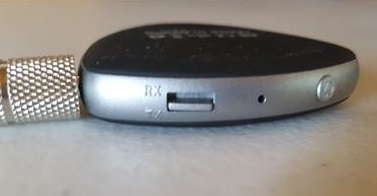 The setup is very easy by plugging it in to a 3.5mm audio line, powering it with a micro USB cable, and pressing Pair on both the unit and device.

The unit pairs up automatically with a Bluetooth device and can transmit up-to 30 feet.

Read Full Review Here

…….
UGREEN Bluetooth Receiver Wireless Bluetooth 4.1 Car Aux Adapter Portable Mini Music Audio Adapter 3.5mm Stereo Hands-Free Car Kits for Home TV Car Stereo Sound System, Speaker, Headphone, Earbuds

Ugreen makes this small unit that is a Bluetooth receiver.

This makes it ideal for converting a car stereo or old speakers to Bluetooth.

A device simply needs a 3.5mm audio line-in for it to work. A smartphone or other Bluetooth devices Pair to the Ugreen which converts the signal.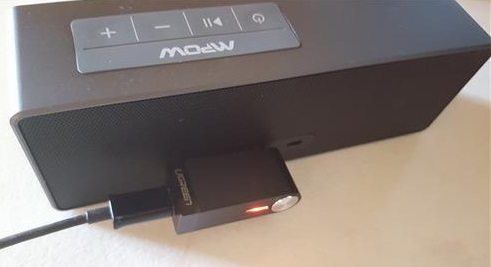 A micro-USB cables plugs in and powers it.

It also has a Built-in microphone for hands free calling when connected to a speaker with a smartphone.

Read Full Review Here

…….
AUKEY Bluetooth 5.0 Transmitter Receiver 2-in-1 with 164ft Long Range, aptX Low Latency, Dual Links Wireless Audio Adapter for Headphones, TVs, Home Stereo Systems, and More

The AUKEY BR-O8 is a good Bluetooth transmitter receiver to setup non-Bluetooth devices.

It worked very well while testing transmitting audio nicely.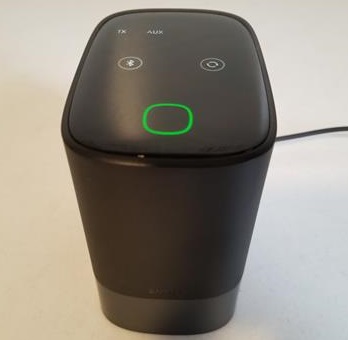 The unit has many more features built-in such as Pair to more than one device and Bypass mode.

…….
TaoTronics Wireless Portable Bluetooth Transmitter Connected to 3.5mm Audio Devices, Paired with Bluetooth Receiver, Bluetooth Dongle, A2DP Stereo Music Transmission for TV

TaoTronics makes many Bluetooth kits with the TT-BA01U being very popular.

It is small and has a 3.mm jack which can be connected to a RCA jack converter if needed.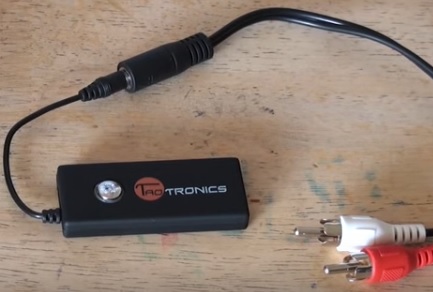 Most devices will have a 3.5mm audio line but it can be used with the RCA jack converter if needed.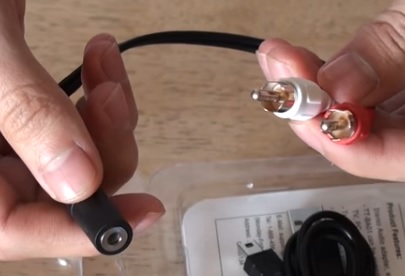 The TaoTronics TT-BA01U is a good low cost unit that is made mainly for TVs. It comes with everything needed to have a Bluetooth ready TV, including a converter depending on the audio outputs your TV has.

…….
Mpow Bluetooth Transmitter Receiver,Bluetooth Transmitter for TV, Bluetooth Receiver for Car Home Stereo System(A2DP/AVRCP), 2-in-1 Wireless Portable Bluetooth Kits for CD-Like Music

Mpow makes this 2-in-1 unit that can transmit or receive Bluetooth signals.

A switch on the side sets it to receive or transmit much like the iClever unit above.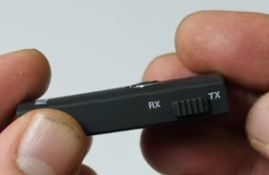 This makes it a good all around Bluetooth unit that will work in many different situations from a car stereo to a computer.

The unit has a 3.5mm audio jack that plugs in and converts the signal.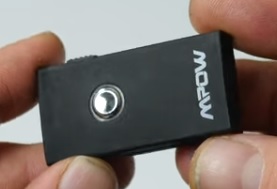 …….
AUDEW Bluetooth 4.1 Transmitter+Receiver, 3.5mm Wireless Audio Adapter for Home/Car Stereo System,Headphones,Speakers,Pair 2 at Once,SPDIF&AUX,Apt-X Low Latency

The Audew Bluetooth transmitter receiver is a good unit that makes it easy for older devices to go wireless.

Besides TVs and car stereos it can be used with speakers, old record players, or any device that uses the outputs.

The unit works very well with no lag making it easy to hear the TV sound.

Read Full Review Here

Summary
There are many good Bluetooth transmitters and receivers available with those above simply some of our picks.

The setup is easy by plugging into a Non-Bluetooth deceive usually through the 3.5mm Audio line-in jack, and Pairing it to a smartphone or other device.

These units can be used to convert many Non-Bluetooth electronics to a Bluetooth ready unit, such as car stereos, old speakers, TVs and much more.

As always be sure to read the reviews on Amazon or elsewhere to be sure a unit is a good fit for you.