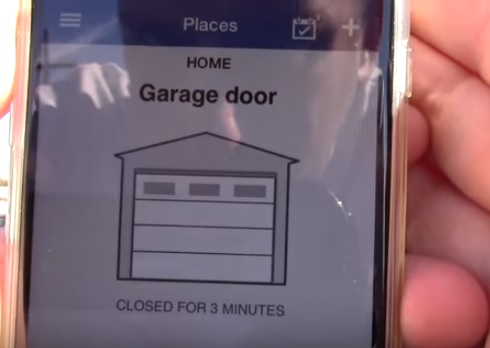 Having a garage door that can be controlled from a smartphone is a nice upgrade with many advantages.

There a few different style smartphone remotes for your garage door depending on the scenario.

For example for a home that has a few roommates all needing to open the garage door, each person can install a app to their phone and have access.

There are also wireless controllers that can open and close the door from anywhere in the world via a app and a internet connection.

Each one of these units have their advantages and disadvantages so lets break down the main points of each type of unit.

Our Top Five Picks for Smartphone Garage Door Openers

Chamberlain MYQ-G0201 MyQ-Garage Controls Your Garage Door Opener with Your Smartphone

The Chamberlain MyQ-Garage is a universal WiFi garage door opener that can be used with a iPhone or android.

A app is used to monitor and control the garage door from anywhere.

It works with most garage doors built after 1993.

It requires mounting a WiFi hub close to the garage door controls.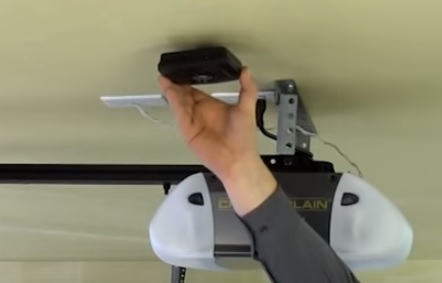 A door sensor is also installed on the door itself.




…….
Open Sesame HNAOS01 Smartphone Door Opener Remote Control, Small, Black

Open Sesame is a wireless smartphone controller for a garage door.

Two wires are connected at the controller unit that wirelessly connects to a smartphone.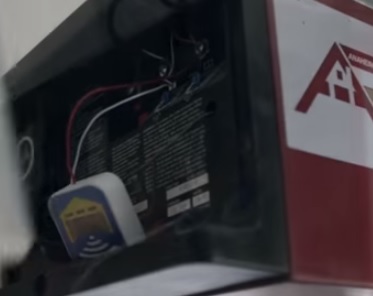 The app can be installed on different phones to have multiple door openers. It is rated to work up-to a 100 ft from the door.

This is a good unit to get for homes with roommates or family members all needing a remote to the garage door.


…….
LiftMaster MyQ Retrofit Package

The LiftMaster MyQ controls your LiftMaster (1998 or newer) garage door from any location from your smartphone or tablet.

It comes with a unit to replace the existing wall controller and a internet gateway device that plugs into a router.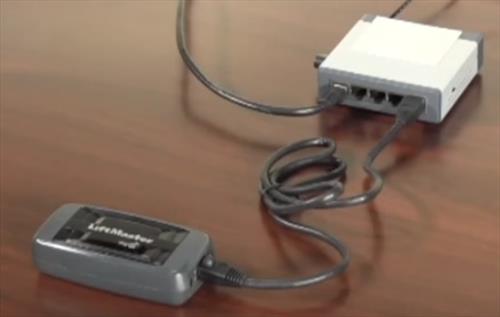 If you have an existing LiftMaster unit and want to upgrade it to be a wireless unit than this may be the one for you.


…….
Asante Garage Door Opener with Camera Kit, remotely open and close garage doors from a smartphone with Internet access and see streaming video of your garage area

This Asante kit is unique in it gives a live video stream of the door opening and closing to your phone.

It can open and close the door form anywhere with a internet connection.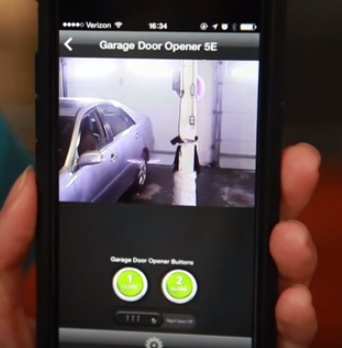 It has a app for iPhones and android phones.


…….
DeviceLinked gLink – open your garage with your phone

The gLink is linked to a smartphone to open your garage door.

It works with iPhone's or androids.

There are no batteries or power supply is comes with two wires that are connected to the door controller.


Summary
Each wireless controller will have its own unique installation and setup.

Since each unit has a different difficulty level of installation be sure to read the reviews on Amazon or elsewhere to know if its a good fit for your door.