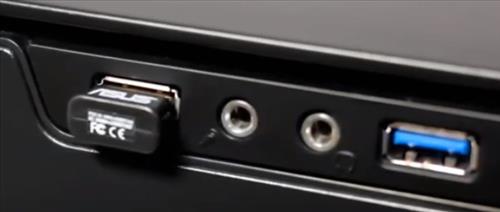 It's weird to think that the PC, arguably the most powerful and most versatile device anyone could have in their home, don't have a Bluetooth adapter built-in.
Sure some desktop motherboards do come with built-in Bluetooth capabilities, but these are the exception and not the rule.
Of course, this is nothing that a minor investment can't fix, so if you need your PC to connect to Bluetooth devices, a small USB Bluetooth adapter is a quick, low-cost fix.


Also known as Bluetooth dongles, they are extremely small, inexpensive, and easy to set up by plugging into a USB slot on your computer.
If you have a computer that has no built-in Bluetooth or has an internal card that has gone bad, it is an easy fix with a Bluetooth USB dongle.
Bluetooth USB dongles are small and barely notable once plugged in.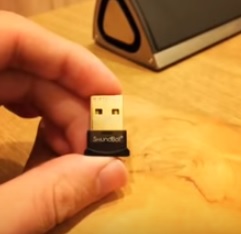 Most are simple to set up and are Plug-and-Play as long as the operating system matches the dongle.
This makes them ideal for quickly setting up a computer with Bluetooth.
Bluetooth Protocol Versions
The newest Bluetooth standard is 5.3, which is backward compatible with previous versions 1.0, 1.2, 2.0, 2.1, 3.0, 4.1, 4.2, 5, 5.1. and 5.2.
Starting with Bluetooth 4.1, Low Energy was introduced called BLE, which has a low power usage.

| Bluetooth Version | Year Introduced | Transfer Speed |
| --- | --- | --- |
| 1.0 | 2002 | 721 kbit/s |
| 1.2 | 2005 | 721 kbit/s |
| 2.0 | 2005 | 2.1 Mbits/s |
| 2.1 | 2007 | 3 Mbit/s |
| 3.0 | 2009 | 24 Mbit/s |
| 4.1 | 2013 | 1Mbps (Low Energy) |
| 4.2 | 2014 | 1Mbps (Low Energy) |
| 5 | 2016 | 3Mbps (Low Energy) |
| 5.1 | 2019 | 3Mbps (Low Energy) |
| 5.2 | 2020 | 3Mbps (Low Energy) |
| 5.3 | 2021 | 3Mbps (Low Energy) |
Bluetooth has a range of roughly 33 feet. Of course, this will depend on the environment such as barriers or other wireless signals.
Our Picks for Best Bluetooth Dongles for a PC laptop or Desktop
Kinivo BTD-400

Kinivo USB Bluetooth Adapter for PC BTD-400 (Bluetooth 4.0 Dongle Receiver, Low Energy) – Compatible with Windows 11/10/8.1/8/7, Raspberry Pi, Linux, MacOS, Laptop & Headphones


This small USB Bluetooth adapter is compliant with Bluetooth 4.0 version which is backward compatible with previous versions.

It is also compatible with many operating systems including Windows 7, 8, 10, 11, and Linux.

Bluetooth 4.0 introduced Low Energy usage that brought down the high usage the old Bluetooth units had.

If you are using a laptop or Desktop the Lower Energy usage will not be noticeable as it is mainly for IoT devices.

The Kinivo BTD-400 is a good unit with a wide range of compatibility from controllers to headphones.


Avantree DG40S

Avantree DG40S USB Bluetooth Adapter for PC, Bluetooth Dongle for Desktop Laptop Computer, Mouse, Keyboard, Headphones Stereo Music, Skype Calls, Support All Windows 10 8.1 8 7 XP Vista

This compact Bluetooth dongle is from Avantree and is compatible with almost any version of Windows, from XP to Windows 11.

It is a Bluetooth 4.0 adapter and backward compatible with previous Bluetooth versions

The one downside to the Avantree DG40S is it only works with Windows and only plug-n-play with Windows 10 or Windows 11.

This doesn't mean that this dongle isn't compatible with earlier versions of Windows, just that you'll likely have to install the drivers to make it work.

The package comes with a Driver disk, and you can always download the Drivers from their website.

The Drivers are somewhat clunky, so it is probably best to just let Windows download the best generic Drivers.

Once the drivers s are set up, the dongle itself is very reliable with a highly stable connection, and it's easier to use than any of the cheaper generic versions.

All-in-all it is a good unit that, once set up, works very well.

ASUS USB-BT400

Avantree DG40S USB Bluetooth Adapter for PC, Bluetooth Dongle for Desktop Laptop Computer, Mouse, Keyboard, Headphones Stereo Music, Skype Calls, Support All Windows 11 10 8.1 8 7 XP Vista

At first glance, the Asus name seems to be the only thing that sets the BT-400 apart from the cheaper units, except that it comes with a slightly more ergonomic design.

This Asus unit features plug-and-play compatibility with Windows 8, 10, and 11, and it even comes with the drivers for Windows 7 that work extremely well.

If you encounter any issues with the Drivers, you can always install the latest ones from the Asus website.

It is a very good Bluetooth dongle with excellent instructions and support with a stable signal

The unit does cost more compared to other models, but it definitely makes it worth the while for the good quality build and easy-of-use Plug-n-Play.

If you want to ensure the best Bluetooth connectivity for your PC, laptop, or desktop, the BT-400 is a good unit to get.


SoundBot SB342-BLK

Soundbot SB342-BLK Bluetooth 4.0 USB Adapter with 3Mbps High Data Transfer Rate & 33 Feet Wireless Range

This Soundbot dongle is good for those looking for a low-cost Bluetooth dongle.

It is a Bluetooth 4.0 adapter that works with a PC or Mac.

It also supports almost any Windows operating system, Windows 8, Windows 7, XP, Vista, 2003, 2000, Me 64/32 bit

SZMDLX USB Bluetooth 5.0

This unit from SZMDLX is a USB Bluetooth 5.0 Transmitter Receiver.

Bluetooth 5.0/5.1 is the newest protocol that has many added features such as low-power usage and better distance.

The SZMDLX has a switch on the side to go from transmitting Bluetooth to receiving a signal.

This makes it good in many scenarios such as sending a signal to a smartphone or headphones or receiving a signal into a PC.

The dongle also has a physical 3.5mm aux audio jack that a sound cable can plug into for audio.

Friencity YYCH

The Friencity YYCH is for anyone who is very serious about having a good Bluetooth signal on a PC.

It has the latest Bluetooth 5.0 protocols as well as a small antenna to get more range.

Small Bluetooth adapters will work for most with the Friencity YYCH a niche item for those who need more range.
What Is a USB Bluetooth Dongle?
A USB Bluetooth adapter is a small device that adds Bluetooth connectivity to a PC.
The small adapters have a built-in radio which communicates the wireless signals that Bluetooth needs to operate.
How Is a Bluetooth Dongle Installed and Setup?
The adapter plugs into an empty USB slot on a computer to install a Bluetooth Dongle.
Most computers will automatically find the Driver for the adapter and have it set up and ready to use.
If Windows does not find the Driver, they will need to be installed from the manufacture's website.
What Operating System are Bluetooth Dongles Compatible With?
Every unit will have different compatibility, but most will have a wide range of operating systems it can work with.
This includes Windows 7, 10, 11, MAC, Linux, and more.
Be sure to check the specifications of an adapter before buying it to be sure it works with your setup.
Summary
Adding Bluetooth compatibility to a non-Bluetooth computer is an easy process that almost anyone can do.
Once set up, they can send audio to headphones, speakers, TV, or any other Bluetooth-compatible device.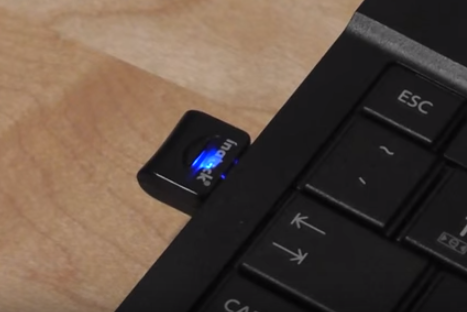 Most dongles simply need to be plugged in and will work automatically.
When buying a Bluetooth dongle, simply be sure it is compatible with your version of Windows, Mac, or Linux.