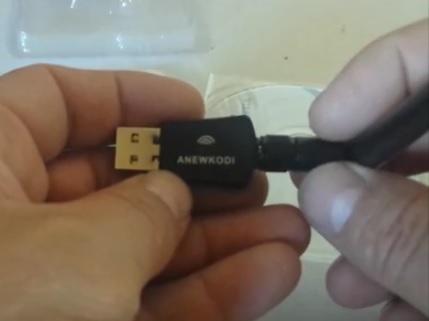 A video review is at the bottom of the page for a visual walk through if needed.
The ANEWKODI 300M is a small USB wireless adapter with a screw on 2dBi antenna.
This makes it a good wireless adapter for a laptop or PC with the antenna giving a range boost.

Specifications
Speed: 300 Mbps
Protocols: 802.11a/b/n
Frequency: 2.4 GHz
Interface: USB 2.0
The ANEWKODI 300M is small about a inch long that comes with a small screw on antenna for better range.
The package comes with the adapter, driver disk, and antenna.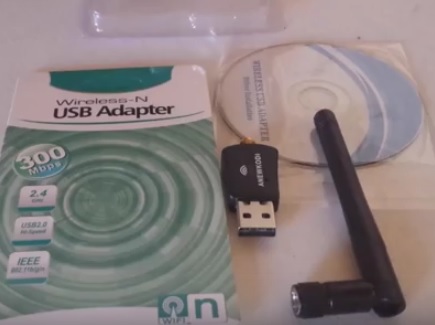 I used Windows 10 for a test machine which found it quickly without installing any Drivers.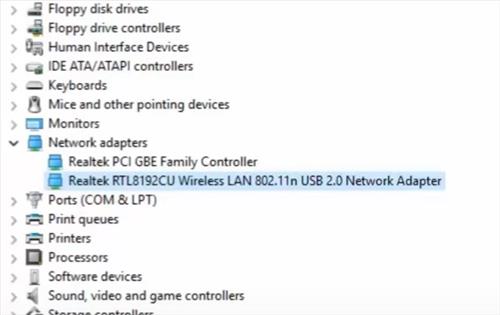 It uses the Realtek RTL8192CU chipset which is well known.
It uses the the Realtek RTL8192CU chipset which is compatible with most Linux distros, Macs, and Windows versions.
Using Speedtest.net it maxed out my internet speed at 50Mbps down, and 5Mbps up.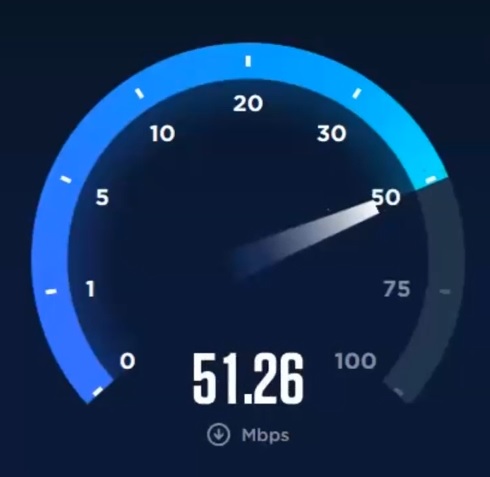 The next speed test done with iperf3 on a internal network which gave us a 67.4 Mega bits per a second transfer speed.



Summary
The ANEWKODI 300M was easy to setup and get working quickly and easily at least with Windows 10.
Windows found the Drivers with no need to go through any set up.
It also maxed out my internet connection with no problems.
It does only work in the 2.4Ghz range and not the new 5GHz band, It also does not work with the new 802.11ac.
Most will not need a wireless dongle with the new 802.11ac protocols and simply want a cheap low-cost unit that works.
If you do need or want to use the new 802.11ac WiFi protocols, read here for our list of good Wireless USB adapters.
The ANEWKODI 300M is a good wireless USB adapter for those looking for a cheap easy hassle free setup.
As always be sure to read the reviews on Amazon or elsewhere to be sure it fits your setup.
*This post contains affiliate links.
Read More Reviews Here on Amazon
ANEWKODI 600Mbps Dual Band (2.4G/150Mbps+5G/433Mbps) Wireless USB WiFi Adapter,802.11N/G/B Antenna Network LAN Card for Windows XP/Vista/7/8/8.1/10 (32/64bits) MAC OS