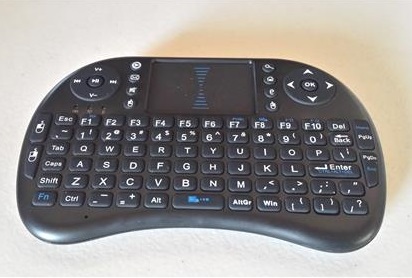 The Rii is a small mini keyboard with a built-in mouse function and touchpad.
It was built to fit into your hands and replace a remote control with the functionality of a keyboard and mouse.
Mini keyboards are very popular and are a low-cost replacement for the old default remote control.
One of the things driving their popularity is controlling Android TV boxes running software such as Kodi, which requires keywords to be entered every so often.
For example, when searching for a movie or TV show, a standard remote control must use the onscreen keyboard to enter information.
Having a remote with a built-in keyboard is much easier to use than standard remotes.
The Rii is small at 6 inches in Wide, 3 inches tall, and roughly 3/4 inches thick.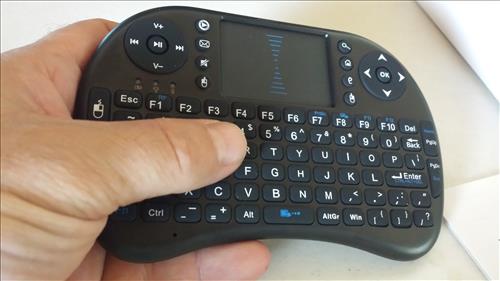 While it could be used with one hand it is built more for two hands, much like a game controller.
The unit is not Bluetooth but comes with a 2.4 GHz dongle that plugs into a USB slot and is ready to go.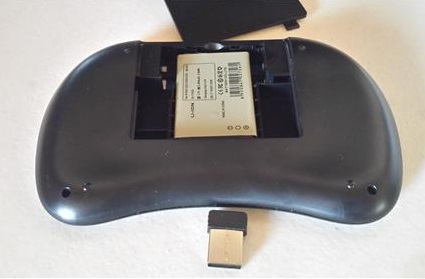 This is nice since there is no setup required, basically plug in the dongle and its ready to go.
It has a rechargeable battery and comes with a charger and instruction manual.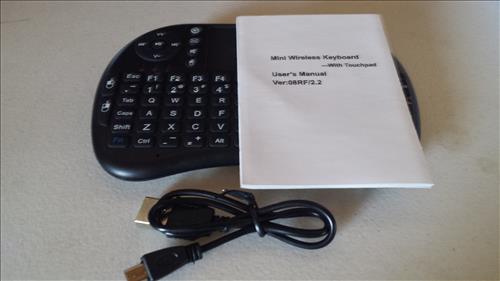 Besides working with Android boxes it also will work with most other electronic devices such as a laptop as long as there is a USB slot.
A smartphone or tablet can even be used along with an OTG cable to connect the USB dongle.
The keys are laid out like any Qwerty keyboard along with a touch-pad in the center for moving the mouse cursor around.
I tested it out on different Android TV boxes and found it works nicely and is very responsive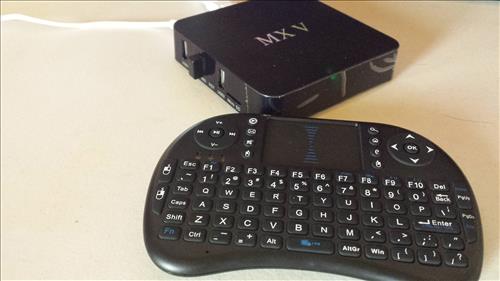 Moving around in Kodi was easy as was playing a video, or doing a search.

The touchpad also works well but does require two swipes to go from one side of the screen to the other side.
Read More Reviews Here On Amazon
(Upgraded)Rii 2.4GHz Mini Wireless Keyboard with Touchpad,QWERTY Keyboard,LED Backlit,Portable Keyboard Wireless for laptop/PC/Tablets/Windows/Mac/TV/Xbox/PS3/Raspberry Pi .(i8+ Black)
Summary
The Rii is a nice low-cost mini keyboard that fits well into a media center environment such as Kodi.
The touch-pad could work better by being able to move around the full screen without having to reposition for another swipe.
All the keys worked well including the up-down and side buttons.
Overall it is a nice keyboard and a big improvement if you are using an old style remote control.
It also is low-cost which is great if your on a budget.
I am still using it and testing it out but will update if anything changes.
As always be sure to read the reviews on Amazon or elsewhere to be sure a unit is a good fit for you.