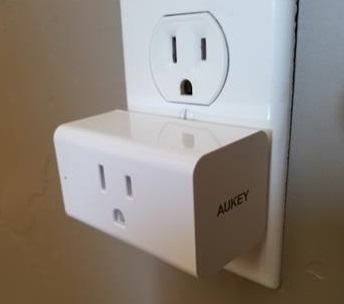 Smart devices are now very common and able to control a device remotely with voice commands or apps.
This includes smart plugs which creates an outlet for 120 volt devices to plug into and turn on or off.
The Aukey SH-PA1 is one such smart plug that is built to turn on or off the power going out.
*This unit was sent to me to review with my honest opinion and results below.
Specifications
Model: SH-PA1
Input / Output: AC 110–125V 15A
Maximum Power Output: 1800W

The package can be ordered in 2 packs and comes with the plugs and instructions.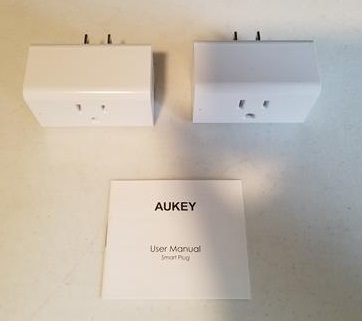 How to Setup the AUKEY PA1 Smart Plug
Setting up the smart plug is easy to do with an app and a few steps.
The smartphone or tablet being used will need to be logged into the 2.4Ghz side of the router.
Most new routers have 2.4Ghz and 5Ghz frequencies that can transmit and receive data.
The AUKEY PA1 smart plug only transmits and receives on the 2.4Ghz band so any device used to control it will need to be on the same frequency.
The WiFi password will also be needed.

1… Plug the AUKEY PA1 into an outlet.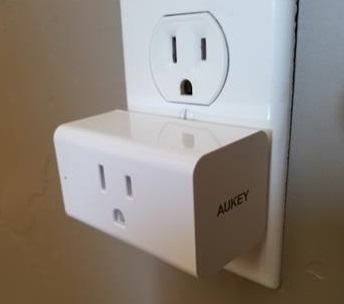 2… Install the Aukey app from the Google Play Store or Apple App Store and install it.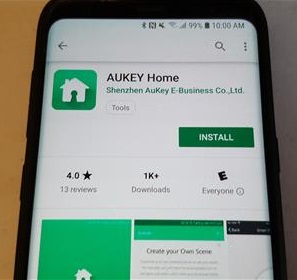 3… Be sure your smartphone or tablet is logged into the 2.4Ghz side of the router.

4… Open the AUKEY app and click Add devices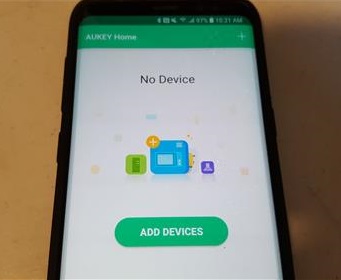 5… Select Electrical Outlet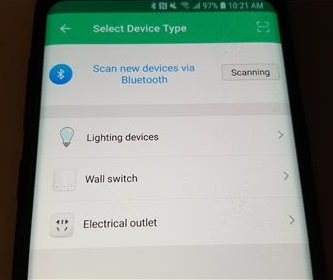 6… Check the Smart Plug for a small LED to be flashing rapidly.
Once the LED is flashing rapidly click Confirm Indicator Blinks Rapidly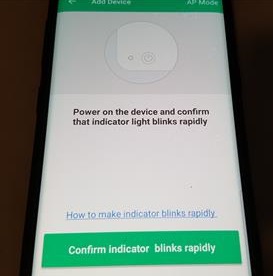 7… Enter your WiFi password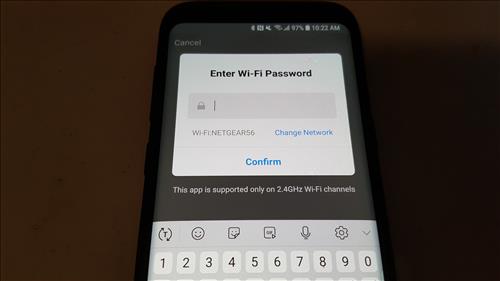 8… The app will search for the device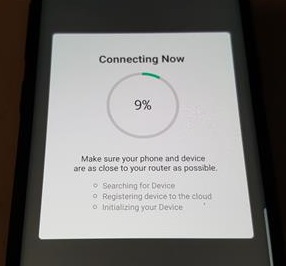 9… After it finds the smart outlet it will popup with Successfully Added 1 Device message.



10… The App will have a On Off button to control the outlet along with other options.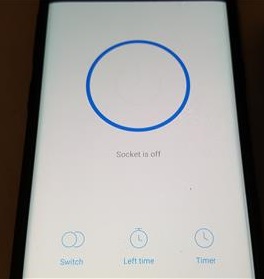 Testing the unit with the app it works very well with turning on and off along with timer and other features.

It is listed as being compatible with Amazon Alexa, Google Assistant, or with its own Aukey app.
The instruction say to use Smart Life Skill which can be enabled from within the Amazon app.
*This post contains affiliate links.
Read More Reviews Here on Amazon
AUKEY Wi-Fi Smart Plug 4-Pack, Mini Smart Socket Compatible with Alexa, Google Assistant, IFTTT, or AUKEY Home App, No Hub Required


Summary
The The Aukey SH-PA1 is a smart outlet that works very well with the Aukey app.
It will turn on or off any AC electrical 110/120 volt device up-to to 1800 Watts
The app is easy to use with a big on off button along with a timer option.
I am still testing the unit so far with good results and will update if anything changes.
As always be sure to read the reviews on Amazon, forums, or elsewhere to be sure a unit is a good fit for you.