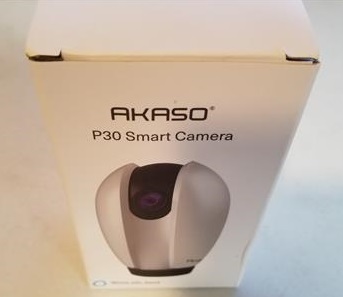 The AKASO P30 is an indoor smart WiFi security camera that can be used in many scenarios from baby monitor to basic surveillance.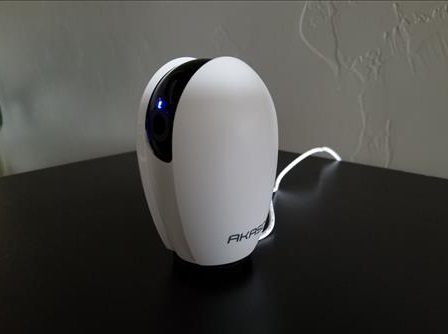 It is controlled from an app and rotates to view and record HD 1080p resolution with a wide angle lens.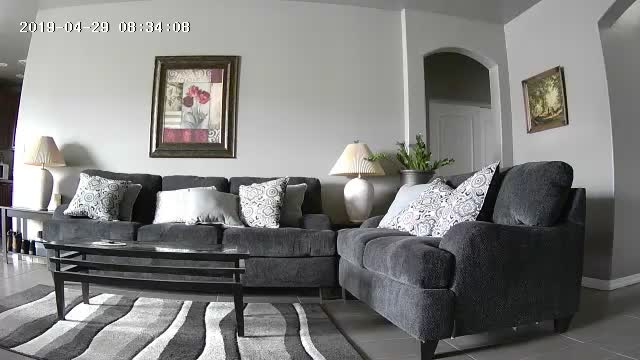 A microphone is also built-in for recording sound along with a speaker for two way communication.
*This unit was sent to me to review with my honest opinion and results below.
Specifications
Resolution: 1080p
100 Degree wide viewing angle
WiFi: 2.4GHz frequency
Motion Detection
355 degree horizontal and 90 degree vertical rotation
SD-Card: Up-to 128GB
Works with Alexa Fire TV and Google Home

The package comes with the Camera, Power Adapter, Micro-USB power cable, Wall Mount, Adhesive Tape, Mounting Screws, Reset Pin, and Quick Reference Guide.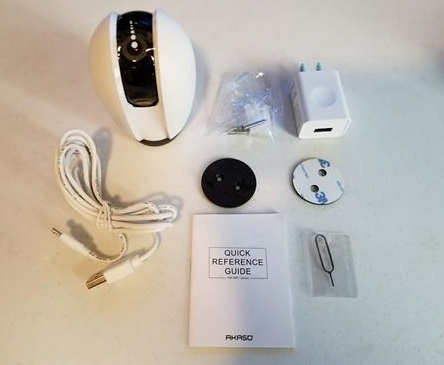 The Micro USB power port is at the bottom of the camera.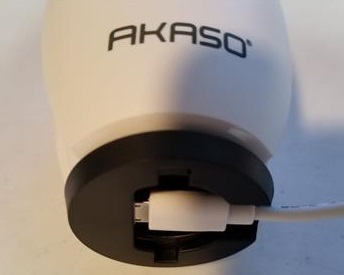 The front of the camera has the indicator light, lens, and an SD-Card Slot.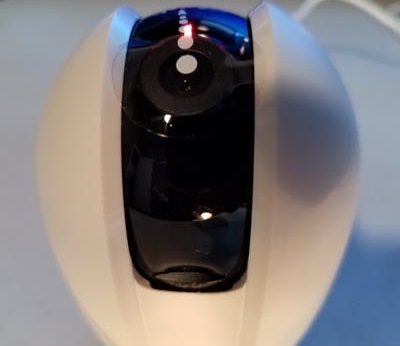 The back has the microphone and reset pin hole.
AKASO P30 Wireless Camera Setup
Check your phone or tablet WiFi settings and be sure to be signed onto the 2.4GHz frequency of the router. (Most all routers are dual band 2.4 GHz and 5Ghz)

Download the AKASO Smartphone App.

Sign up for a free account. (An ID number will be emailed to you.)

Click on Add Device.

Click on the Security & Setup section and Smart Camera.

Sign on to your router with the name and password (2.4 GHz Band).

It will go though a setup including holding a code up to the camera lens.

After the camera is setup it can be controlled with the App.


The menu has options for Screenshot, Speak, Record, Playback, Direction, and Alarm.
It has a very good HD 1080p wide viewing angle able to pick up most everything in a room.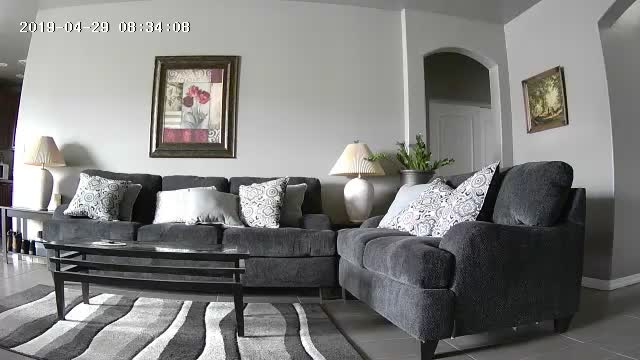 *This post contains affiliate links.
Read More Reviews Here on Amazon
AKASO WiFi Camera Pet Camera, Home Security Camera Work with Alexa, Google Home and Fire TV, Indoor Surveillance Dog Camera, Baby Monitor, 2-Way Audio, Remote Access, Motion Detect, Cloud Storage(P30)


Summary
The AKASO P30 wireless camera is a very good option to view a room along with recording sound and video.
This makes it a good fit in many situations such as checking in while away or even seeing and talking to pets.
It can also be setup with Alexa which is great for For TV stick owners.
I am still testing the unit so far with good results and will update if anything changes.
As always be sure to read the reviews on Amazon, forums, or elsewhere to be sure a unit is a good fit for you.