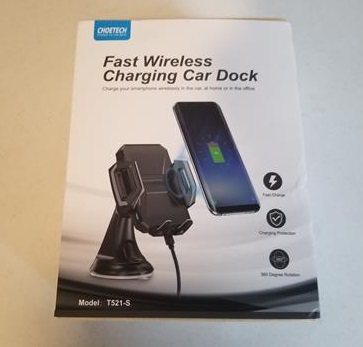 Having a wireless charging dock in a car is a nice feature that comes in very handy.
It not only holds a smartphone in place but charges it wirelessly which is always convenient.
The Chotech T521 is one such unit that can wireless fast charge at up-to 10 Watts.
This makes it a good unit for new phones and backward compatible with most any older QI enabled smartphone.
*This unit was sent to me to review with my honest opinion and results below.
The box comes with the wireless charging dock, bracket, USB Type-C power cable, and user manual.

The back of the charging dock is two buttons at the top and bottom that allow the holding legs to slide out.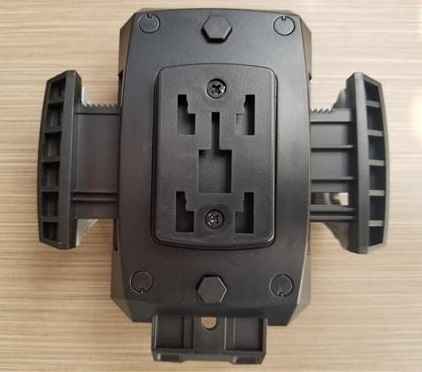 The legs are slide back to fit most any phone size.
The bracket slides on to the charger and has a sticky surface to place it on the dashboard.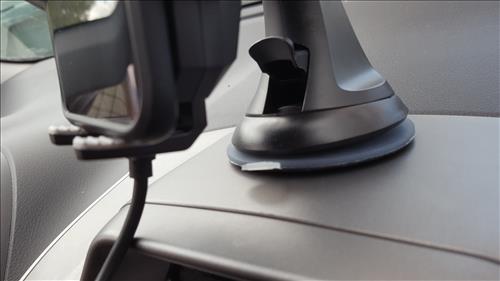 Once on a flat surface a small lever is pressed down which gives it good suction to stay in place.
It can be place in most any location that has a flat surface to stick to.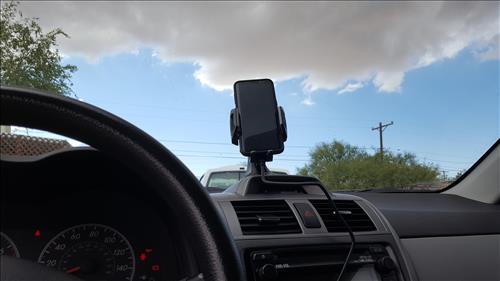 The USB type-c power port is at the bottom.
Summary
The Chotech T521 is a good wireless dock that will have no problems charging a QI enabled smartphone.
While testing it had no problem charging a Galaxy S10, S20 or iPhone X.
The mount stays put very well on a flat surface and swivels about easily.
It has come in very handy so far not only when answering calls but when using GPS.
It makes it easy to follow directions on a phone and stay charged.
I am still testing the unit so far with good results and will update if anything changes.
As always be sure to read the reviews on Amazon, forums, or elsewhere to be sure a unit is a good fit for you.