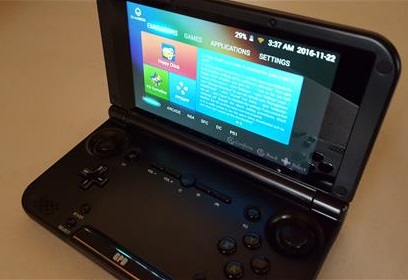 The GPD XD DroidBOX PlayOn Gamepad is an all around entertainment unit that combines portability with some great functionality.
It is a small handheld android gaming device that can play games and also stream videos with Kodi, Netflix, or most any other source.
This makes it an ideal unit to have on a long trip or other times you may need to get rid of boredom.
*This unit was sent to us to review with our honest opinion and results below.
Hardware
1.8Ghz Quad Core CPU and Mali-T764 GPU
2GB RAM
32GB of storage
802.11n WiFi
5″ Touch Screen
Dual Analog Nub
D-Pad
10 gaming buttons
It is a small unit at 7 x 6.2 x 1.6 inches and looks very similar to a Nintendo 3DS.
It has 5 inch touch screen that has a IPS 1280 X 768 display.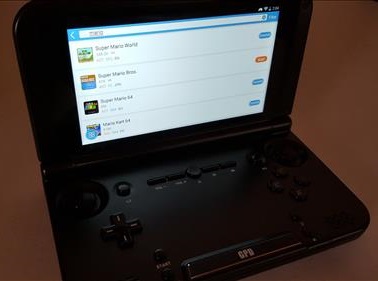 It looks really nice and is a sharp looking display that is good to look at from most angles.
There are many control options and it has all the buttons needed to play most any game out there.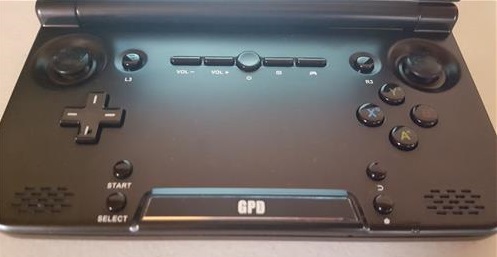 It includes dual analog Nub thumb controls, D-Pad, and 10 gaming buttons including two buttons at the back of the case.
The Back of the unit has HDMI output, SD-Card slot, power port, head phone jack and two gaming buttons.



The charging port is micro USB so beside charging a OTG cable can be used for a secondary controller or USB flash drive.
The battery life is good at roughly 5-8 hours depending on what it is being used for.
For example, if your running reto game emulators the battery will last much longer than PPSSPP emulator which is going to push the hardware.
Emulator Testing
As expected the 8 bit and 16 bit emulators ran with no problems.
First we ran the free Reicast emulator which runs Dreamcast games.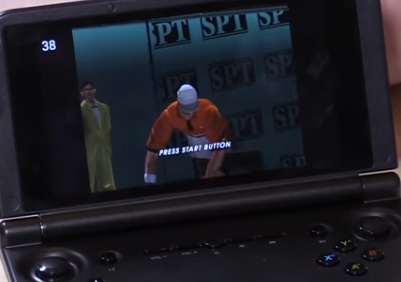 We saw 38 FPS, which is not as fast as a high-end phone would be, but the games played well and looked good.
Plugging in a HDMI cable to a external monitor we saw the same 38 FPS rate.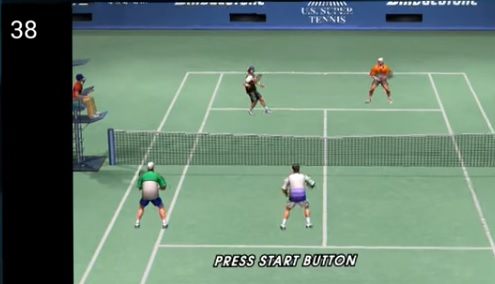 Being able to play to a big screen TV is a nice feature.
Next we used a Nintendo 64 emulator called Mupen64 Plus which is another good free emulator.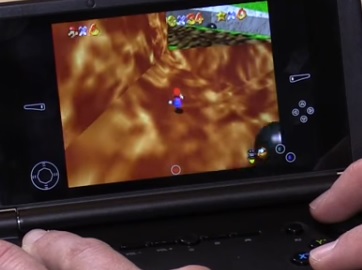 It had no problems with graphics and played nicely. The sound came across a bit static and needed some adjusting.
We than used Mame and played Street Fighter 3.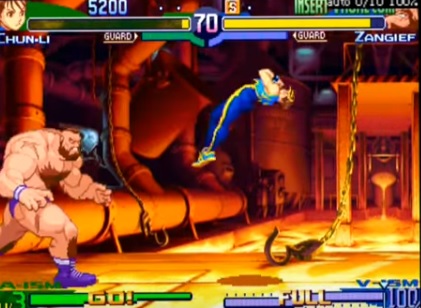 The graphics and sound all played very well.
Last we tried to do some PSP emulation with God of War.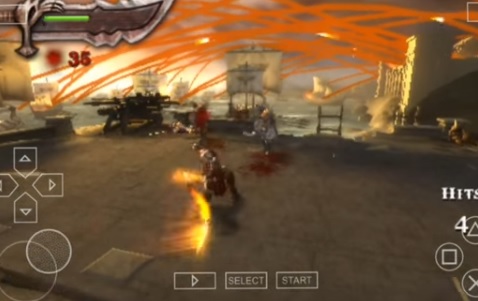 Things began to slow down drastically with PSP emulation, and were the limits of the unit seem to be. It was some what playable but very slow especially when a lot of activity was going on.
Overall it did well and as expected with many retro games and other games up-to about mid 2000's. Playing early games from the 80's and 90's is what it is great at and what to expect.
Many try and compare it to the Nivdia Shield which is not really possible since this is a portable device that can run from a battery.
If you love 80′ and 90's games you will have no problems. Don't expect to play any modern games such as PSP.
Doing a 3D Benchmark test it got a respectable over all score of 11,406.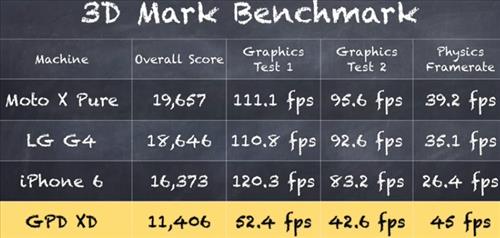 The FPS was about half that of a high-end smartphone, but this is to be expected as those devices cost much more.
Media Player Test
It comes with a Kodi version specially made for it called DBMC which works the same as any Kodi Jarvis version.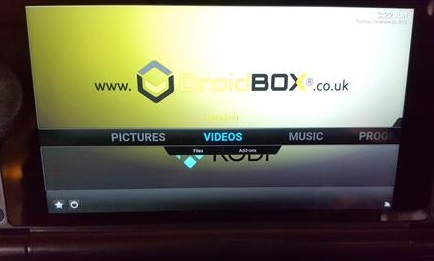 No add-ons are pre-installed but this is easy to do. We installed Exodus and had no problems streaming movies over the WiFi.
Of course other streaming apps can also be used such as Netflix or YouTube.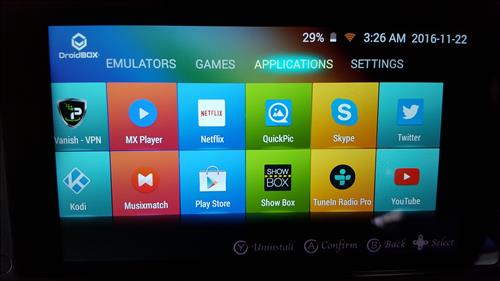 Beside streaming online content videos can also be copied to a SD-Card and watched.
Summary
The GPD XD DroidBOX PlayOn makes for a very nice portable game console and media player.
Games are easily installed and played using one of the many emulators available. Watching your favorite movies and TV shows is also easily done.
The PlayOn does what it is supposed to do for the price range which is play retro games and be a overall entertainment center while on-the-go.
It is a nice Android unit with much more potential. We are still currently testing the unit and will update if anything changes
As always be sure to read the reviews on Amazon or elsewhere to be sure it is a good unit for you.