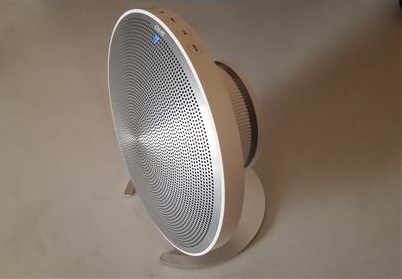 The iClever BTS09 Bluetooth speaker is the prefect combination of wireless sound for home use at a reasonable cost.

It works flawlessly with a Amazon Echo Dot or Fire TV Stick giving Alexa a very nice output for sound.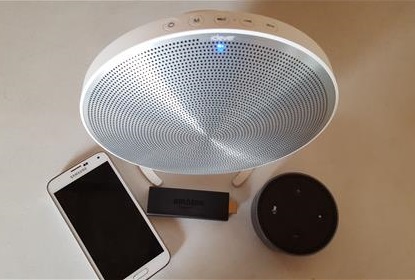 It can also pair with a smartphone, tablet, or most any Bluetooth device giving hands-free calling or just play music.

The unit is made from aluminum alloy with a white outer ring and back.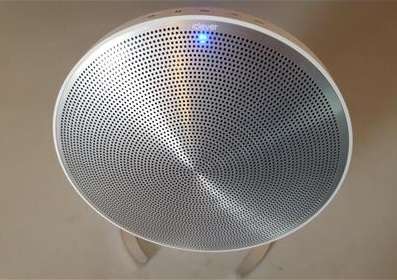 The stand is also made off aluminum which gives it a nice look in most any environment.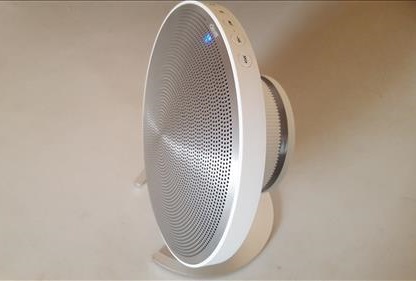 *This unit was sent to me to review with my honest opinion and results below.
Specifications
Bluetooth 4.2
Speaker: 2 x 10W
Distance of transmission 10m (32.8 Feet)
8 hours of working 4000mAh battery life
Charge time 2 hours

The package comes with the unit, instructions, power cable, and a 3.5mm audio line-in cable for any non-Bluetooth devices.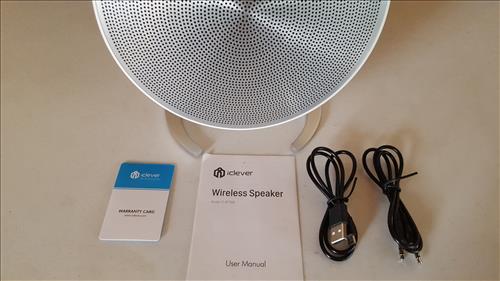 The power port, audio line-in, and a SD-Card slot is located under the unit.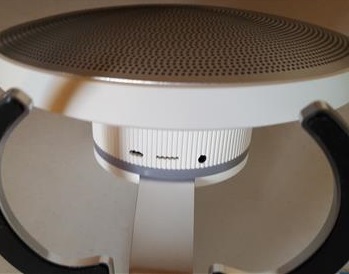 Paring it with a smartphone is easy by holding the power button for two seconds for it to go into Pair Mode.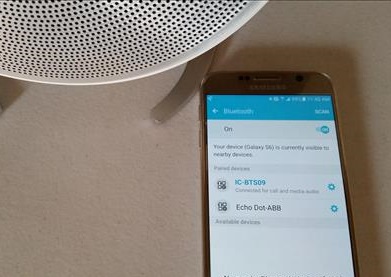 It will show up in the Bluetooth settings on the phone which touching it will automatically pair them.

Once it is paired to a smartphone, music can be played from any source such as Pandora or even YouTube.

The buttons are laid out on the top for easy access including, power, mode, MFB, Volume, and skip/previous track buttons.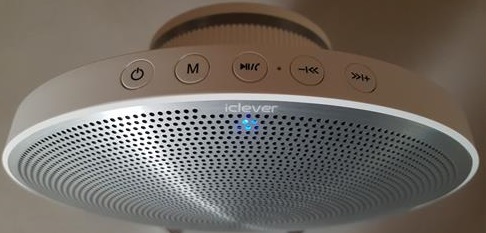 Next I paired it to a Amazon Echo DOT with Alexa which it works great with making them complement each other nicely.



The sound quality is really good with a deep bass and matching treble. The test I did all came out clear and not distorted. Of course it will depend on the music played, volume, and the adjustments made with an equalizer on your device.

The build quality is very good along with the design of the unit, with it able to fit in most anywhere from a bedroom stand, to a living room table.

*This post contains affiliate links which at no cost to you allows us earn a commission on product purchases.
Read More Reviews Here on Amazon
iClever BoostSound Bluetooth Speaker with Rich Bass, 20W Subwoofers, 3 LED Modes, 10 Hours Playtime


Summary
I am still testing out the iClever BTS09, so far with very good results.

I like the way it connects easily with all my devices including smartphone, Amazon Echo Dot, and Fire TV stick.

It makes for a nice improvement to any home that has new wireless devices to play with.

There are other wireless speakers that also work well with Bluetooth devices read our list of picks here.

As always be sure to read the reviews on Amazon or elsewhere to be sure a unit is a good fit for you.