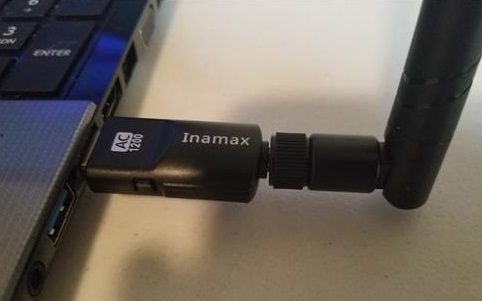 The Inamax USB 3.0 wireless adapter is a small unit with a 5dBi antenna to get a good WiFi signal.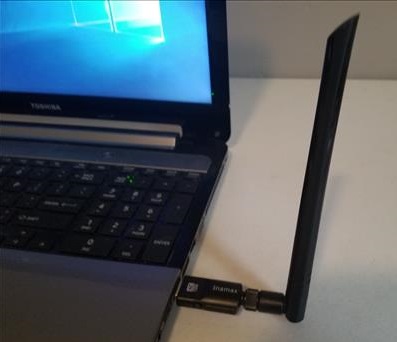 It also has the 802.11AC WiFi protocol and is dual-band that works in the 2.4GHz or 5GHz frequencies.
This makes it a good fit to add wireless to a desktop or upgrade a laptops WiFi.
The 5dBi antenna also helps to get a better signal from a distance.
I bought this adapter to see how well it performed with the results below.
Specifications
Protocols: 802.11ac
Rated Speed: 1200Mpbs
USB 3.0
Chipset: 8812BU
Frequency: Dual Band 2.4GHz and 5GHz
5dBi detachable antenna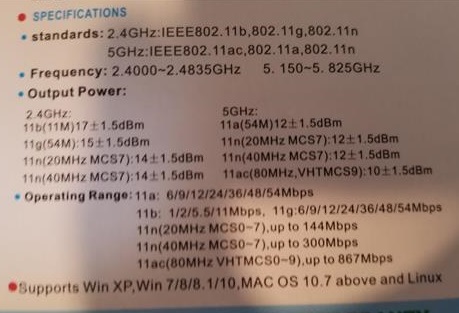 The package comes with the adapter, 5dBi antenna, user manual, and driver disk.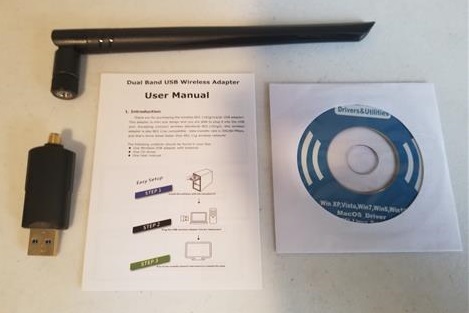 To test it I plugged into a Windows 10 laptop which installed the Drivers automatically.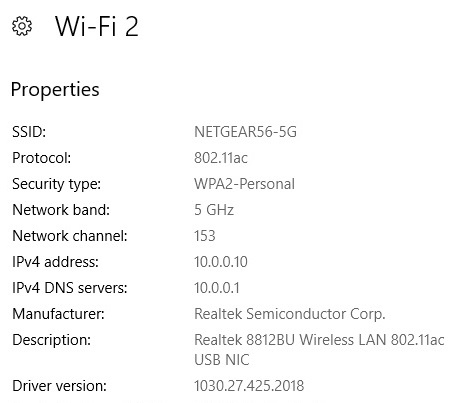 The Drivers also come on a CD if needed. It is using the 8812BU wireless Chipset.
2.4Ghz Wireless-N Speed Test
All test were done at a distance of 10 feet to a router past a wall.
Using SpeedTest.net it gave the WiFi speeds of 111Mbps Download, and 21Mbps Upload.


5 GHz Wireless-AC Speed Test
Doing the same test on the 5GHz band it gave the results of 230Mbps Download, and 21Mbps Upload.


This was some very good results and one of the fastest Downloads speeds for a WiFi dongle I have tested.
Iperf3 gave the 5GHz band the average speed of 93.2Mbits per a second.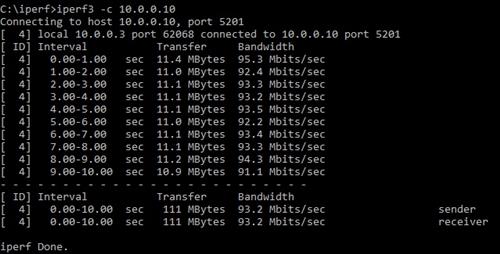 *This post contains affiliate links.
Availability
Available Here on Amazon

Summary
The Inamax wireless USB 3.0 Adapter is a good fast low-cost unit.
It worked very well with Windows 10 along with some very good speed results.
The 5dBi antenna will help with range and be able to get a better signal.
I am still testing this adapter so far with good results and will update if anything changes.
As always be sure to read the review on Amazon or elsewhere to be sure a unit is a good fit for you.