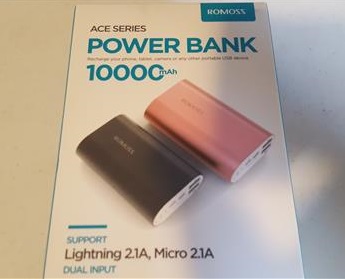 This unit was sent to me to review with my honest opinion and results below.
The ROMOSS A10 is a small compact 10000mAh power bank built to charge devices when no outlet is available.
This makes it ideal to carry about and use in an emergency or while too busy to stop for a charge.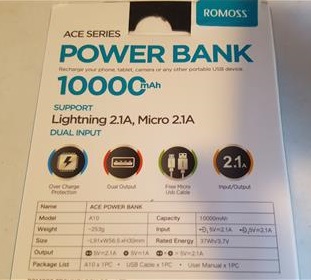 The package comes with the power bank, instructions, and a micro-USB cord.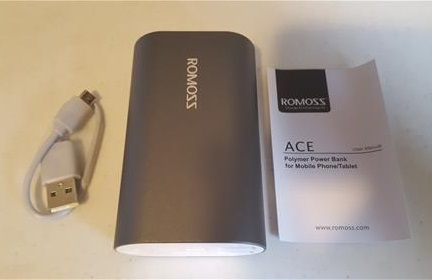 It has a very nice sleek look with rounded sides that make it fit nicely into a pocket.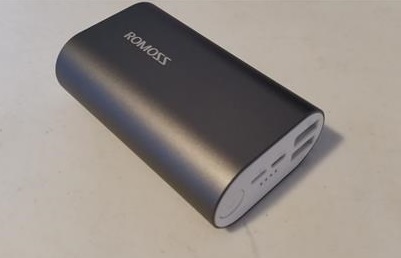 The case is made from aluminum and feels very well built.
It is also small and compact making it highly portable to be carried about when needed.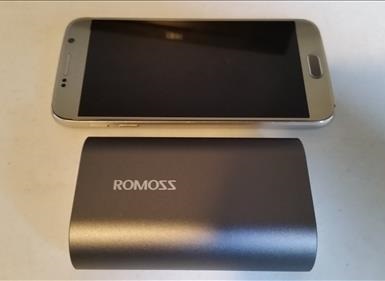 The size is 3.6 x 1.2 x 2.2 inches and it weighs 8.8 ounces.
There are a total of 4 Ports, 2 USB, 1 Lightning connector, and 1 Micro-USB port.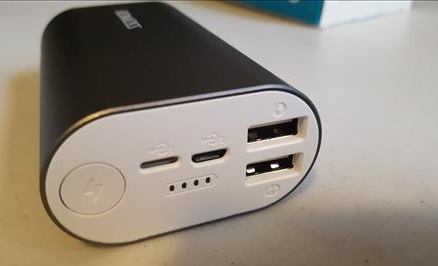 This makes it easy to charge most any device Apple or Android.
When charging small indicator lights show how much of the battery is charged.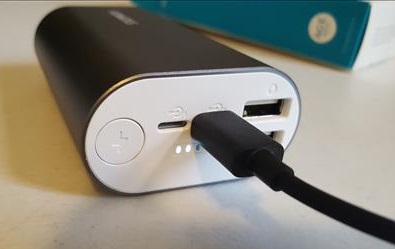 A 10000mAh battery will take roughly 5-6 hours to recharge when drained.
It is rated to charge an iPhone 6s 3.5 times, and the Galaxy S7 twice.
Of course, battery charging always varies since other factors such as how much of a charge a device has and even temperature can effect the outcome.
Using an inline Amp reader and a Galaxy S6 it put out 1.36 Amps.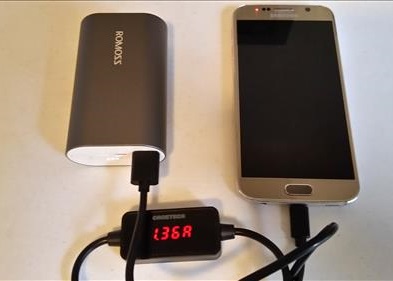 The A10 has Smart Technology that automatically detects what the charge rate should be.
*This post contains affiliate links.
Read More Reviews Here on Amazon
ROMOSS 10000mAh Portable Charger, Ultra Compact Power Bank, Aluminum Battery Pack Compatible for iPhone 8/8P, iPhone Xs Max, Samsung s8 and More

Summary
The ROMOSS A10 is a very nice portable smartphone charger that can easily be carried about while on the go.
The build quality is also very good with an aluminum case that has a well made feel to it.
For anyone looking for a good quality low cost portable charger the A10 is worth a look
I am still testing the unit so far with good results and will update if anything changes.
As always be sure to read the review on amazon or elsewhere to be sure a unit is a good fit for you .