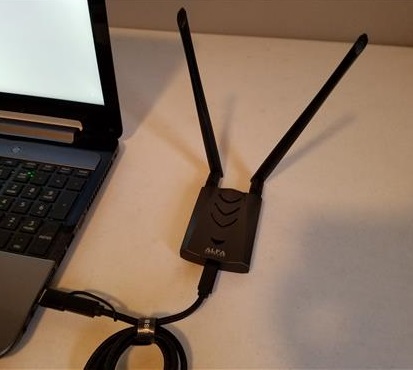 Alfa has released two new wireless USB adapters with one being an updated version of the Alfa AWUS036ACH.
The old version of the Alfa AWUS036ACH used a USB 3.0 Micro-B connection that while fast has not been implemented by many hardware manufactures.
I have reviewed the USB 3.0 Micro-B in the past which can be seen here.
Type-C USB is widely used on new devices and the replacement for the older standard USB ports.
Keep in mind that USB Type-C is backward compatible with older standard USB ports with a small adapter.
*This unit was sent to me to review with my honest opinion and results below.
Specifications
Model: Alfa AWUS036ACH (Type-C Version)
Protocol: 802.11ac
Chipset: RTL8812AU
Frequency: Dual Band 2.4GHz and 5GHz
Two 5dBi detachable antennas
Interface: USB Type-C
The package comes with the Adapter, Driver CD, Clips, Cable, Quick Start Guide, and two 5dBi Antennas.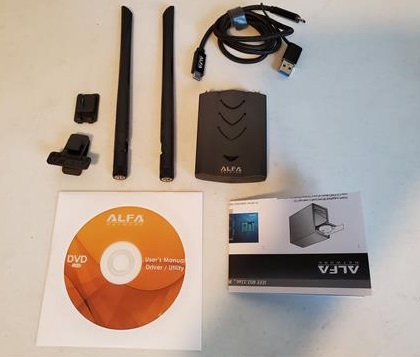 The Type-C USB port is located at the front of the adapter.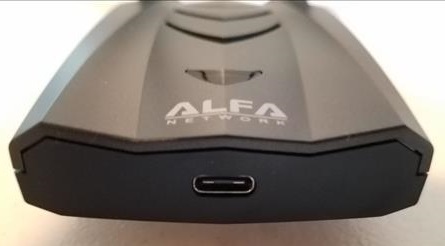 The Type-C USB Cable has an adapter at the end that goes from Type-C to standard USB if needed.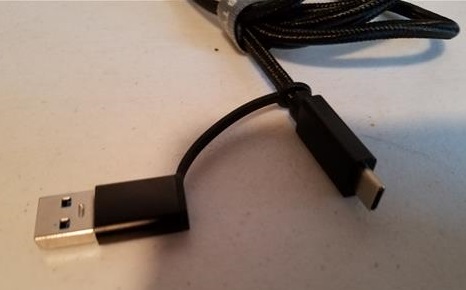 Testing the unit I plugged it into both Windows and Linux (Kali Linux Debian) and it worked with no issues.
The Alfa AWUS036ACH uses the RTL8812AU Chipset which is widely compatible with many operating systems including Windows and Linux.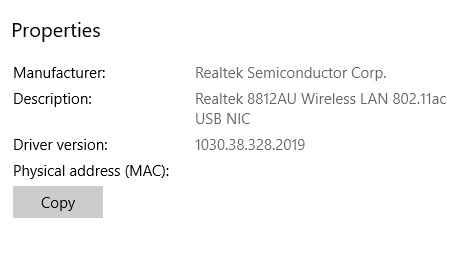 To test the speed I used the website Speedtest.net and it gave the results 185Mbps Download and 21Mbps Upload.


Alfa AWUS036ACH USB 3.0 Micro-B Version on Amazon
Alfa Long-Range Dual-Band AC1200 Wireless USB 3.0 Wi-Fi Adapter w/2x 5dBi External Antennas – 2.4GHz 300Mbps/5GHz 867Mbps – 802.11ac & A, B, G, N
Summary
The Alfa AWUS036ACH Type-C is a very good wireless USB adapter that has wide compatibility with many operating systems.
Since it is a larger unit with big antennas it would be a good fit for a desktop but can also be used with a laptop.
The two 5dBi external antennas are also good for getting more distance and a better signal.
If you have the older USB 3.0 Micro-B version there is no need to upgrade unless you want to have the Type-C port.
The RTL8812AU chips-set is also supported by Kali Linux with Drivers released for it to do packet injections.
I am still testing the unit so far with good results and will update if anything changes.
As always be sure to read the reviews on Amazon, forums, or elsewhere to be sure a unit is a good fit for you.