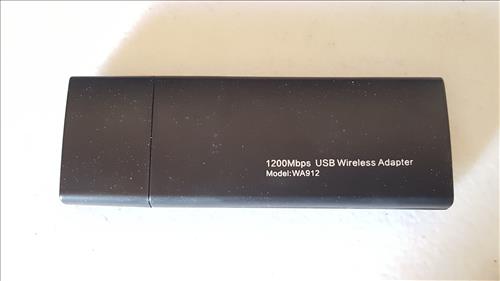 The MSRM 912AC is a 802.11AC Dual Band USB 3.0 USB adapter built for high speed wireless internet speeds.

Specifications
Interface: USB 3.0
Rated transfer speed: 1200Mbps
Wireless Standards: 802.11b/g/n/ac
Frequencies: Dual Band 5GHz / 2.4GHz
Compatibility: 7, 8,,10, XP, Vista ,OS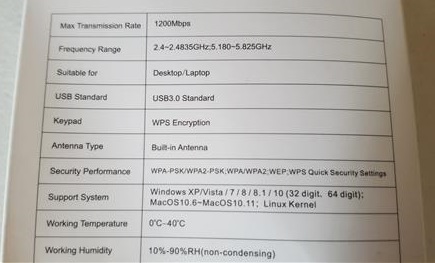 The box comes with the USB adapter, instructions, and Driver disc.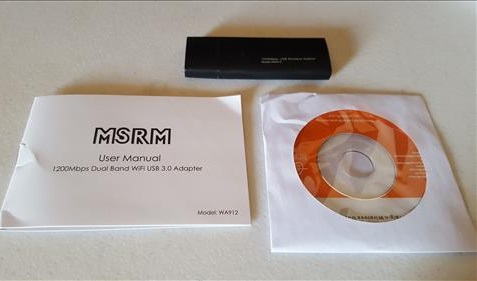 It has a built-in antenna making it a good fit for a laptop or desktop.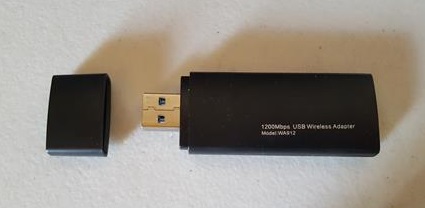 A cap is included which makes it good for portability.

We plugged it into a Windows 10 laptop which found the drivers and went online quickly and easily.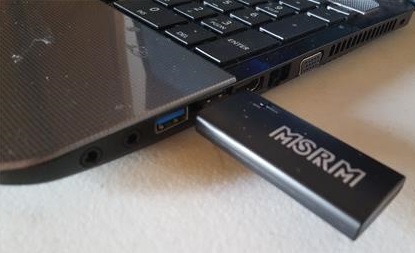 Next we plugged into a windows 7 Desktop which also found the drivers. The setup was also quick and easy.

It uses the Realtek 8812AU Chipset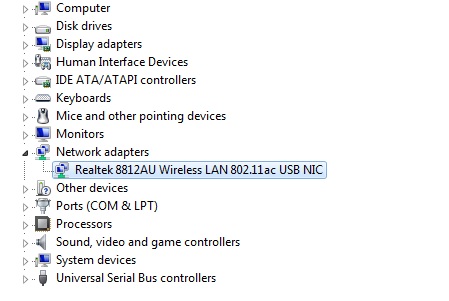 2.4Ghz Wireless-N Speed Test
All test were done at a distance of 10 feet to a router past a wall.

The first test was a simple online speed test at SpeedTest.net which maxed out our internet connection.


It maxed out our internet speed of 50Mbps Down and 5Mbps Upload.

This was expected so next we tested it on out internal network using Iperf3.

Iperf3 gave the 2.4Ghz band an average speed of 49.5Mbits per a second.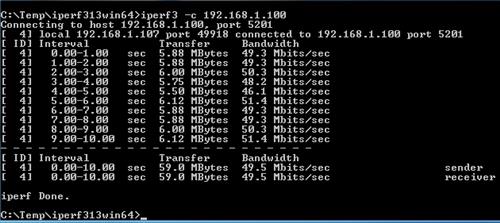 5 GHz Wireless-AC Speed Test
We connected to the 5GHz 802.11ac Band and ran Iperf3 on our internal network again.

Iperf3 gave the 5GHz band the average speed of 93.2Mbits per a second.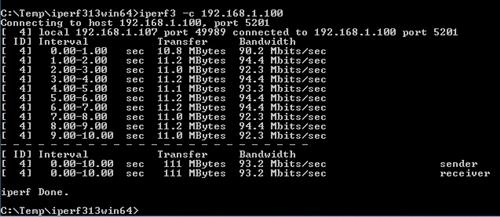 *This post contains affiliate links which at no cost to you allows us earn a commission on product purchases.

Read More Reviews Here on Amazon
MSRM WA912/WA916/WA926 1200Mbps/600Mbps WiFi Adapter, 802.11AC Dual Band 2.4G And 5G USB3.0 Wireless Adapter for Windows 7/8/10/XP, Vista/OS (AC912)


Summary
The MSRM 912AC is a good USB 3.0 wireless USB adapter that worked well in our test.

We had no problems with Drivers with both Window 7 and 10, making it basically plug-and-play.

It would make a good fit in any network with the 802.11ac protocols backwards compatible, as well as USB 3.0 backward compatible with USB 2.0/1.0.

Windows 10 users who have had problems finding a good WiFi solution will find the MSRM 912AC a good fit.

We are still testing the adapter and will update if anything changes.

As always be sure to read the reviews on Amazon or elsewhere to be sure a unit is a good fit for you.