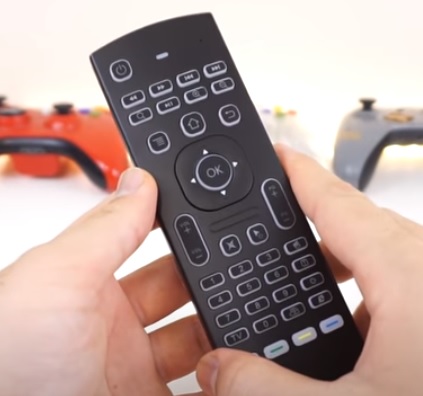 The MX3 Pro is an Air Mouse remote control with a keyboard on the bottom.
It is made to work with most any device from an Android TV box to a Windows PC.
For anyone who has never used an Air Mouse the cursor moves to where the remote is pointed at when holding the button.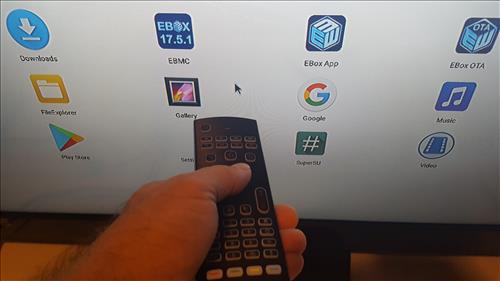 Moving your hand and pointing at an Icon the mouse cursor automatically follows.
Air Mouse remotes are very popular since they are easy to use with no need for a touch-pad.
The package comes with the MX3 Pro remote control, instructions, and USB dongle.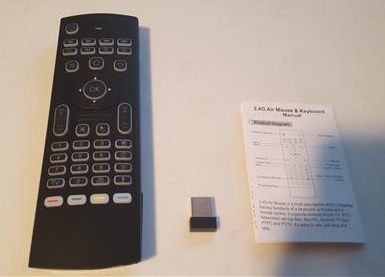 The main side has the standard remote control buttons.

The other side has the keyboard to type in text when needed.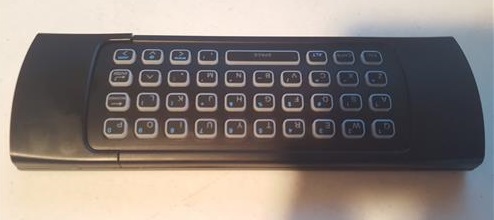 It uses 2 AAA batteries which are not included.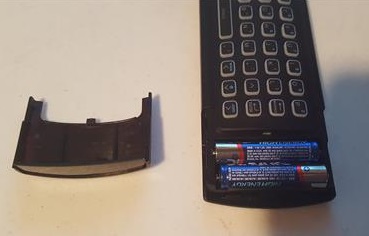 The first test I did was on a R99 4K Android TV box.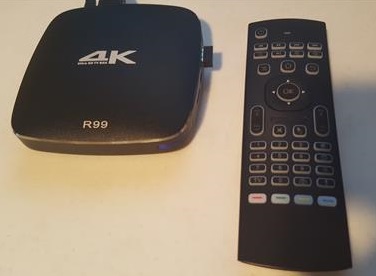 The setup is easy by plugging in the USB dongle.
It worked very well with the Android TV box. I had no problems moving about and typing text when needed, including when using Kodi.
Next I plugged into a Windows 10 laptop and again had no problems navigating about and using the keyboard when needed.
The Windows 10 laptop loaded the drivers automatically with it working as soon as the USB dongle was plugged in.
It no doubt will be compatible with many more devices that have a USB port to plug the dongle into.
*This post contains affiliate links.
Read more reviews Here on Amazon
MX3 Pro Backlight 2.4G Mini Wireless Keyboard Air Remote Mouse 3D Fly Remote Controller Built-in 3-Gyro 3-Gsensor with Nano USB Receiver Perfect for Android TV Box HTPC IPTV Mini PC Smart Projector

Summary
The MX3 Pro Air Mouse is a nice low-cost unit that works well and does what it was built to do.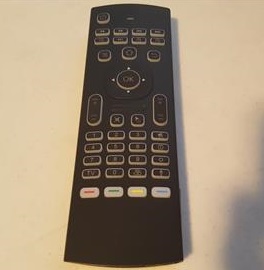 I had no problems using it with an Android TV box or Windows 10 laptop.
It worked as soon as the USB dongle was plugged into a port with no need to load drivers or any other problems.
While many like air mouse remote controls there are some who dont care for them and prefer a touch-pad.
There are many other controllers that use a touch-pad for those who prefer that.
I am still testing the unit so far with good luck and will update if anything changes.
As always be sure to read the reviews on Amazon, forums, here, or elsewhere to be sure a remote control is a good fit for you.
This unit was sent to me to review with my honest opinion and results.