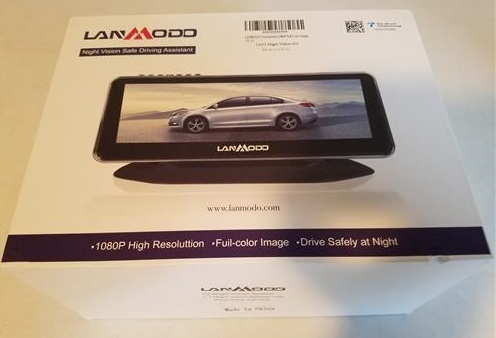 The Lanmodo Night Vision Camera is a system to help improve visibility while driving at night.
The unit is an 8.2-inch display that sits on the dashboard and improves visibility greatly.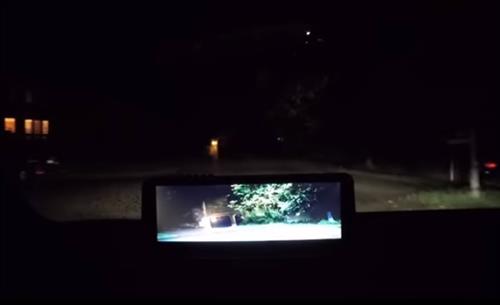 It will work with any vehicle car, truck, RV to help improve nighttime driving.
There is two kits that can be bought with a front only camera or an added rear camera.
*This unit was sent to me to review with my honest opinion and results below.
Specifications
Resolution 1920 x 1080
1080p 8.2 Inch Screen
Night View Distance up-to 984 Feet
IP67 Waterproof
HD Wide-Angle Vision
The package comes with the Lanmodo night vision display, suction cup, non-slip mat, input cable, screwdriver, and miscellaneous accessories.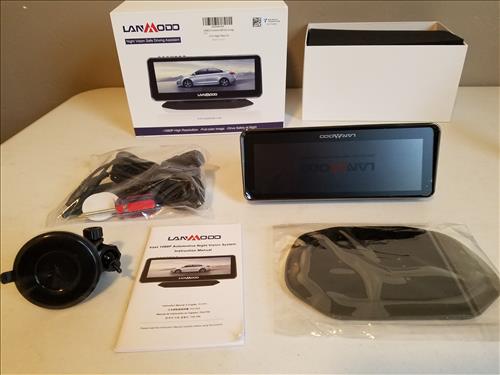 The display is an 8.2 inch 1080p HD unit.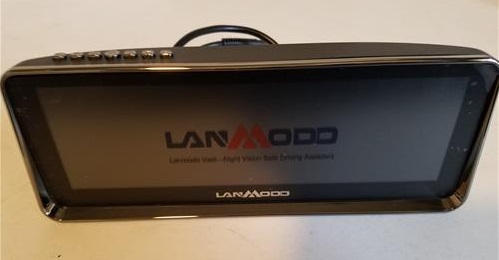 The back of the display has a 1080p HD camera for looking forward along with a power cable.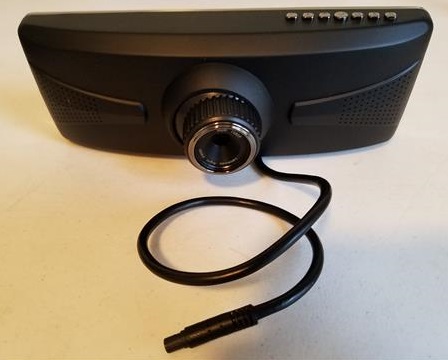 The top of the display has control buttons to operate the unit.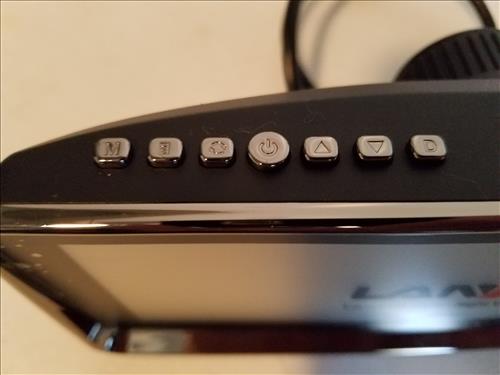 The controls include a Signal switch button, Menu, Brightness, Language, Screen Rotate, Power, Scroll Up, Scroll Down, and Vision Switch.
Installation and Setup
Setting up and using the system is easy by mounting it at the best location on the dashboard.
The unit can be mounted on the dashboard with a mat or with a suction cup on the window.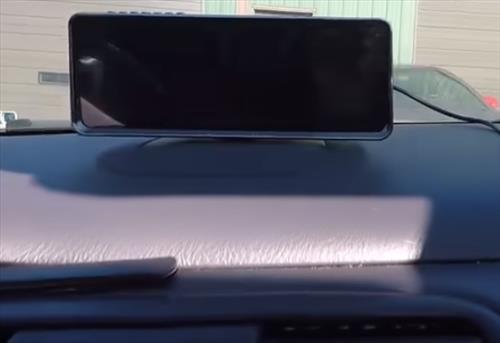 If the suction cup is used the display has a rotate button and can flip the screen.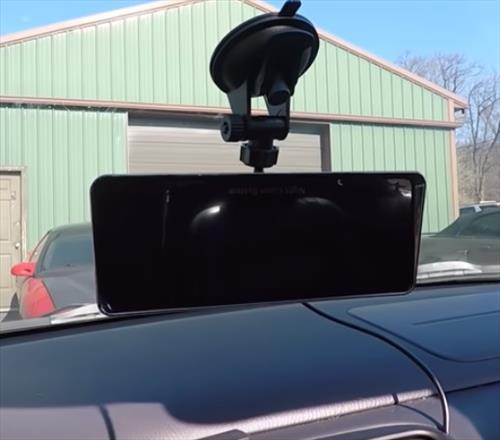 The unit plugs into a cigarette lighter and is run to operate.
Testing The Lanmodo Night Vision
The unit works very well boosting the night time available light and giving a clear image.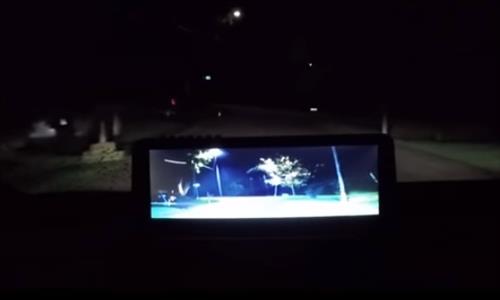 Driving around at night the system deepens your field of vision that usually is only directly in front.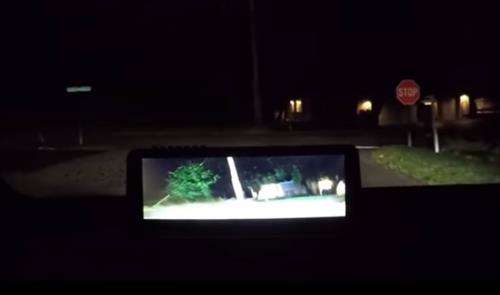 For example, you can see farther out and away compared to driving with headlights only.
There is no doubt the Lanmodo Night Vision greatly improves night time driving.
*This post contains affiliate links.
Read More Reviews Here on Amazon
LANMODO Car Night Vision Front and Rear Dual Camera,Waterproof 8.2″ HD Screen 1080P Full-Color Image Active Infrared Backup Camera Sony DSP Chip Inside,Night View Distance up to 984 ft/300M
Summary
The Lanmodo night vision camera system works very well and will improve visibility while night driving.
It amplifies the existing light making an otherwise hard to see and dark night a much better view.
There will need to be some light to boost such as moonlight as it can not improve light that is no there.
Overall the Lanmodo works very well with a very real benefit for anyone having problems seeing at night.
I am still testing the unit so far with good results and will update if anything changes.
As always be sure to read the reviews on Amazon, forums, or elsewhere to be sure a unit is a good fit for you.
The Night Vision Camera is also available from the Lanmodo website here.
Lanmodo Night Vision Camera
Use the code LMDNVS_WH to receive a discount.