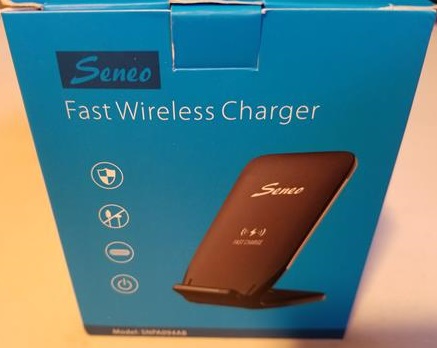 The Seneo Type-C Fast Wireless Charger is built for the many new phones that can charge wirelessly and use a Type-C port.
While wireless charging is great it still does not charge a smartphone as fast as a cable can.
Most wireless charges still use a Micro-USB port to charge making it incompatible to charge new phones quickly from the power cable.
New units such as this Seneo unit can wireless charge new phones but also use the power Type-C cable to quickly charge a phone when needed.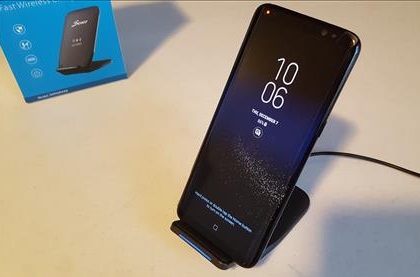 The Type-C plug is only use if needed with it mainly setup to charge new iPhone and Android on a wireless stand.
It can also charge older smartphones that have wireless charging but is geared toward the new iPhone SE and new Samsung Galaxy S10, and, S20.
The Type-C power plug makes it easy to unplug and use when needed.
*This unit sent to me to review with my honest opinion and results below.
Specifications
Input: 5V 2A / 9V 1.67A
Max Output: 10W
Wireless Distance: 8mm
Interface: Type-C
The package comes with the charger, Type-C power cable, and user manual.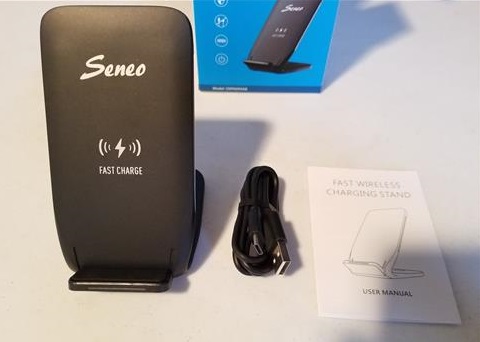 The unit sits at a slant and is made of a hard ABS plastic.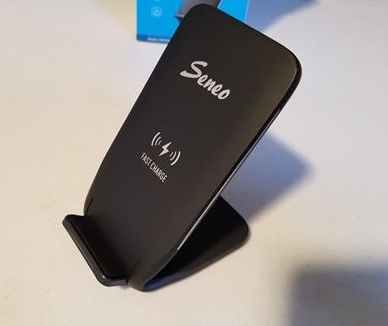 The back of the unit has the Type-C plug and power On / Off button.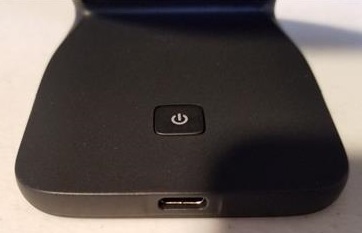 Placing a smartphone on the stand it automatically start to charge.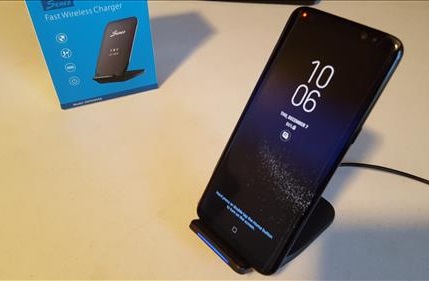 A light at the bottom goes across like a bar and lights up when charging.
The unit is backward compatible with older phones such as a Galaxy S6, S7, or S8, which will also charge wirelessly.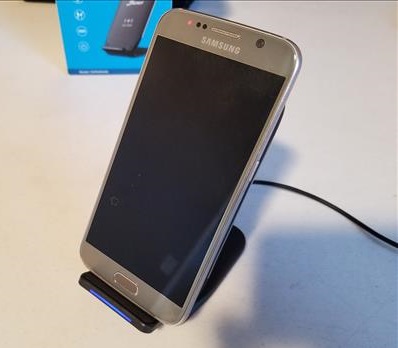 Summary
The Seneo Type-C Fast Wireless Charger is a good unit that does what it was built to do.
It is low-cost making it a nice budget unit that wont break the bank.
The Type-C cable it uses for power can quickly be used to charge a compatible smartphone when needed getting a faster charge.
While wireless charging can be nice it still can not charge a phone as quick as the cable can.
Having a wireless charger that can do bot helps get rid of unwanted cables.
I am still testing the unit so far with good results and will update if anything changes.
As always be sure to read the reviews on Amazon, forums, or elsewhere to be sure a unit is a good fit for you.