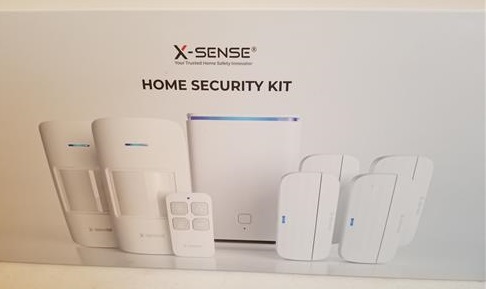 The X-Sense is a wireless home security kit that can monitor a home with an app and audible alarm.
It is also is Alexa and Google Assistant compatible, making it a good fit into a smart home.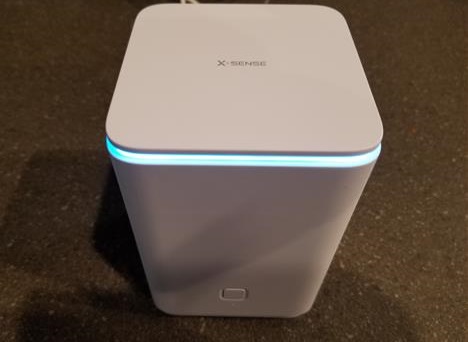 The system includes a base station, four-door sensors, two-motion detectors, remote control, and an app.
*This unit was sent to me to review with my honest opinion and results below.
Specifications
4 Entry Door Sensor
2 Motion Sensors
Compatible with Alexa and Google Assistant
Instant Notifications
No Monthly Fees
Base station backup battery
App for Android and iOS
The kit contains 4-doors sensors, 2-motion sensors, base station, remote control, power supply, batteries, user manual, and other miscellaneous screws and sticky pads.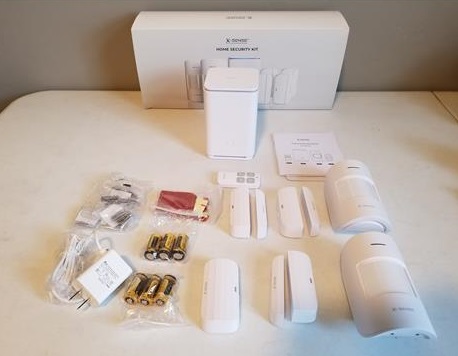 The first step is to plug in the base station and download the X-Sense app to your smartphone.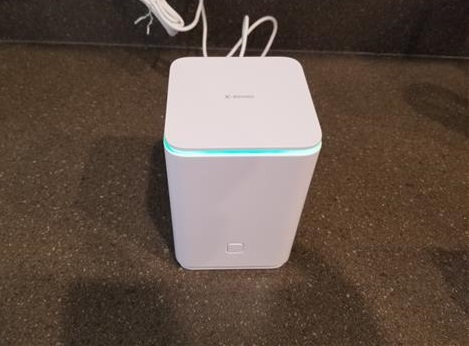 The X-Sense app is available for both Android and iOS.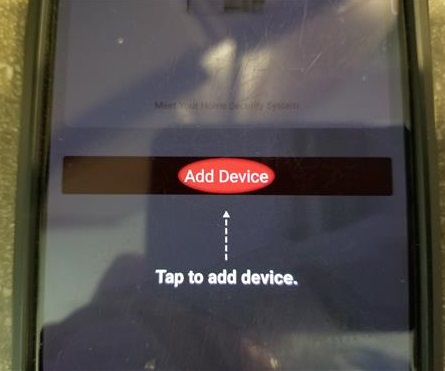 Once the app is installed, select add device to set up the base station.
The door sensors need a battery inserted and to be set up in the app before being placed on a door.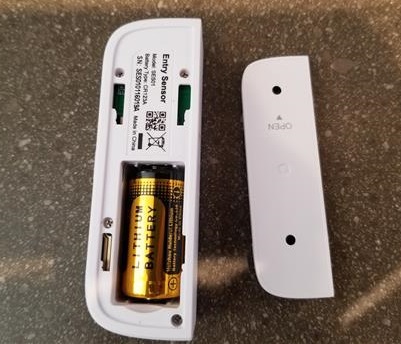 The door sensors can be mounted with sticky pads or screws. I started with the sticky pads since I can always use the screws later once it is all set up.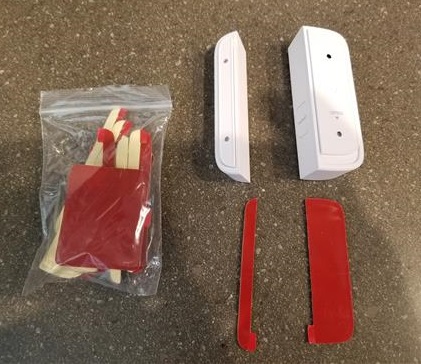 The trim on the door made the sensors off slightly, but the sensors still worked very well.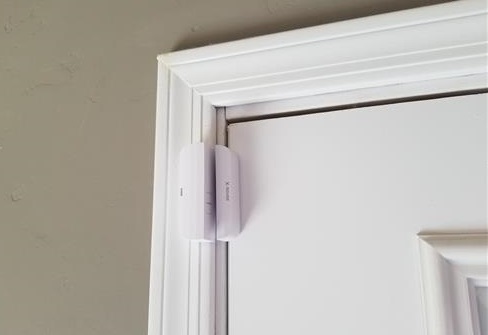 The user guide states that they will work as long as they are placed which an inch of each other.
The motion detector also needs to be set up first before installing it on the wall.
Two motion detectors are included that can be set up to trip the alarm.
Once it is added to the app, it can be mounted at a strategic location on a wall.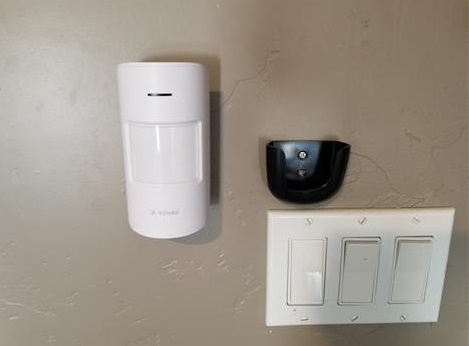 I mounted one in the living room, which is the main walkway in the house.
*This post contains affiliate links.
Summary
The X-Sense wireless security alarm system works very well for what it is built to do, which is to detect a door or window opening and movement.
The base station has the option to set off an audible tone when a door is opened and closed, which I found to be a nice feature.
The app has many options to turn on or off alarms and tones as well as volume levels.
It also has Disarm, Home, and Away Modes depending n the type of security you need.
The base station also has a built-in battery which is a good feature if the power was to go off.
The system requires no monthly fee making it ideal for those looking for home security on a budget.
I am still testing the unit so far with good results and will update if anything changes.
As always, be sure to read the reviews on Amazon, forums, or elsewhere to be sure a unit is a good fit for you.