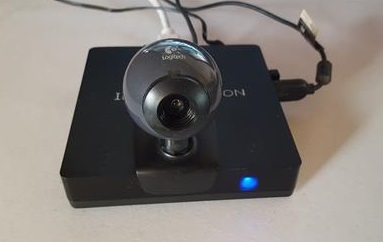 As Android TV boxes become more-and-more common in homes as a media center, some would also like to use it with a USB camera.
So Can an Android TV Box Work With a USB Camera?
The answer is yes, it can, provided the camera is compatible with Android OS.
Like all electronic devices, a USB camera needs the Drivers installed on the operating system to work.
Luckily Android TV comes with some Drivers installed and ready to work with certain cameras.
There is no list of compatible cameras, and manufacturers often don't list whether they are compatible or not, so it's a bit of a hit-or-miss if a camera will work.
If you have an old USB Webcam lying around, it will not hurt anything to try it out and see if it works with the many video camera apps available.
So far, it has been mainly Logitech cameras that work with Android TV boxes.
Below is the USB camera I have found that works with Android TV boxes.
If you find a camera that works well for you, let us know in the comments below.
*This post contains affiliate links.
Android TV Box USB Compatible Camera
Logitech HD Pro Webcam C920, Widescreen Video Calling and Recording, 1080p Camera, Desktop or Laptop Webcam (Discontinued by manufacturer)


The Logitech HD Pro Webcam C920 has worked well with many Android devices, including TV boxes and smartphones. It is listed as working with Android 5.0 or above.
Many Nvidia Shield users have used it successfully on their units.
The Nvidia Shield support page has this to say "SHIELD supports webcams that have Android TV support. Logitech's family of webcams offer this support."
There are YouTube videos showing the C920 in action with a Shield and Android smartphones, so it is safe to say it will work. Smartphones and tablets must use an OTG adapter cable.
It streams video at 720p HD and has a built-in mic.

Summary
So far, I can only recommend the Logitech HD Pro C920 since it has been shown to have wide Android compatibility.
With that said, I did plug in an old Logitech C200 Webcam, and it also worked, but since it is so old, the resolution was very bad. The Logitech C200 is a very old unit and only operates at a 640 X 480 resolution; hardly the resolution needed today.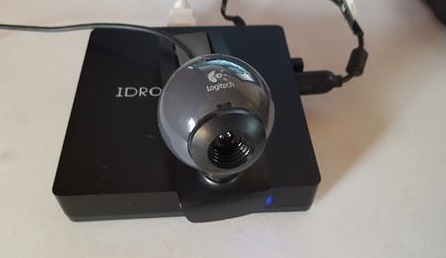 Android TV comes with built-in drivers that support certain USB webcams, so If you have an old USB camera, definitely give it a shot as it might work.
If you do find a USB Cam that works for you and your Android TV box, let us know in the comments.
As always, be sure to read the reviews on Amazon or elsewhere to be sure a unit is a good fit for you.