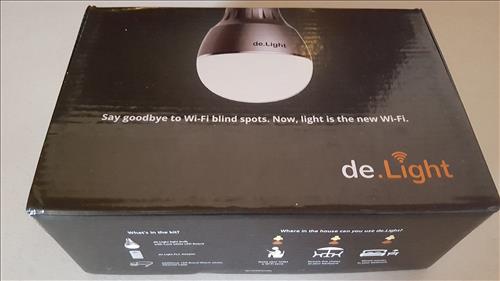 This unit was sent to me to review with my honest opinion and results below.

The XYConnect de.Light is a light bulb that extends wireless through out a home.

WiFi Overview
Protocol: 802.11b/g/n
Frequency: 2.4 Ghz
Strength: 14.2 dBm

It comes with everything needed in the box including the bulb, adapter, Ethernet cable, and instructions.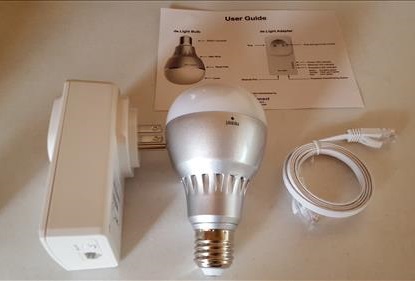 The instructions are easy to follow, along with an App to download from the App Store or Google Play Store.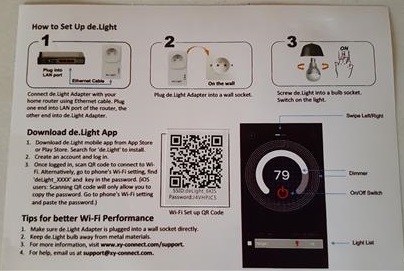 The adapter is plugged into a wall outlet and a Ethernet cable run to the router.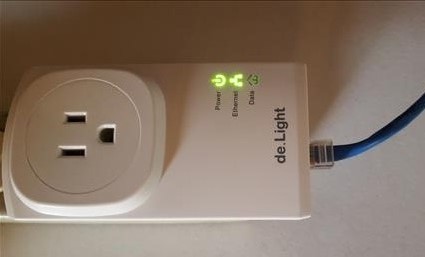 The light bulb is plugged into a light socket.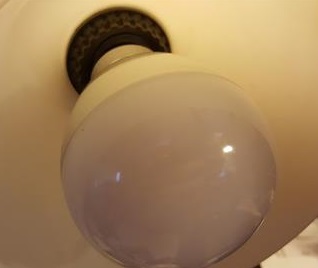 The QR code on the instructions is scanned from a phone for the WiFi password, or the password can be typed in manually in WiFi settings.

The app controls the light bulbs power and brightness.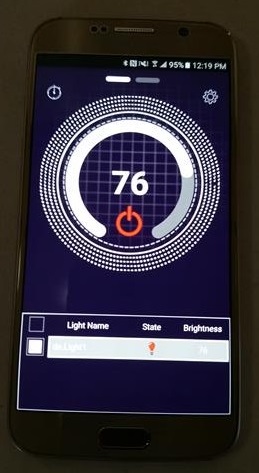 It is a easy setup with the only problem I had was typing the password manually.

Read More Here on XYConnect Web Site

Summary
The XYConnect de.Light does what it is meant to do which is help extend wireless through a home clearing up dead spots.

It is a niche that some will find helpful since it is up and out of the way and works well.

If you have a room in your home that has a weak signal it would work well and not clutter a room with more electronics.

The price is $149 dollars for the kit which may be out of the price range of many.

I am still testing the de.Light Wireless Access Point Bulb so far with good results, and will update if anything changes.