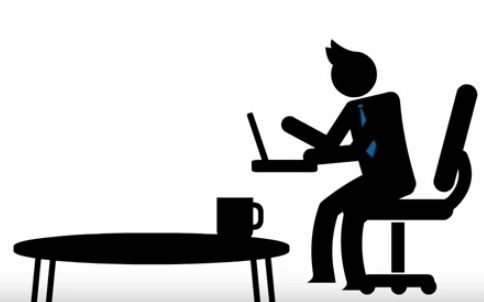 When you are at home connected wirelessly to your home router with your laptop, smartphone or tablet, you have a sense of some security about your data being transmitted to and from your home router. And this may be true to some degree, even though nothing can be a hundred percent secure, the odds are that that your home Wi-Fi is much more secure then when you leave your house.

After leaving home any open Wi-Fi connection is a potential liability. The coffee shop, library, fast food or any open Wi-Fi is simply unsecure and full of hazards. Hackers can and do sit close to these areas hoping to catch sensitive data that can be used to their gain.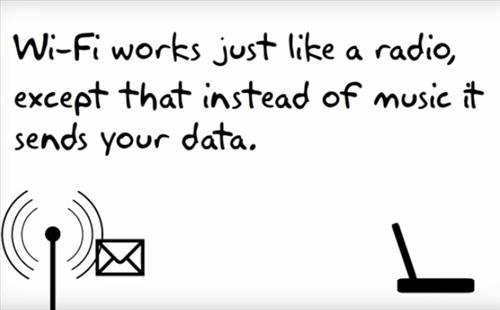 This is not news and stories about this abound on news channels needing filler content for their broadcast. And even though the threat is very real very few people ever do anything about it. Simply going on with their daily lives until something happens and by then it is too late and the damage has been done.






I am not fear mongering and many people can go through their daily lives or even travel and not ever have any problems. This is not because their data hasn't been scanned at some point but because most likely it is irrelevant data or they are just not a big enough target. A hacker is much more likely to go after someone with means then a teenage girl updating her Facebook page.

That is the bad news, the good news is all of these can be prevented with basic to moderate technical skills. Whether or not you travel overseas or are going down to the local coffee shop.  

VPN Introduction
VPN stands for Virtual Private Network and is commonly used throughout the world as a secure way of communicating over otherwise open networks. A basic way to think of a VPN is as a tunnel or a hose that snakes its way through the open network of the internet to a secure location that you choose.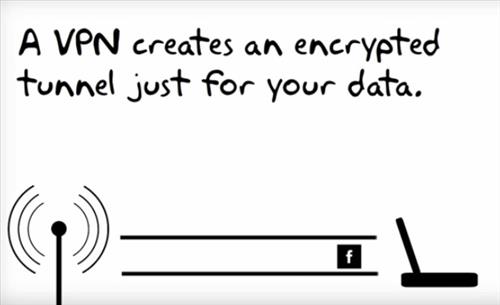 For example, I setup a VPN server at home and leave the house to get coffee. At the local coffee shop I connect to their free Wi-Fi, and after connecting to the open Wi-Fi I connect to my private VPN. Once I connect to the VPN at my house a secure tunnel is setup that hackers cannot see into.

This is only a simple example but is the basics of what a VPN does. Once a VPN is connected all your traffic will look as if it is coming from where the VPN server is located at. If it is a VPN setup at home then all the traffic or IP address will be seen as coming from there.

Checking your IP address is often used to be sure a VPN is working by going to Google and typing "What is my IP address". Wherever a person is in the world once they connect to a VPN the IP address will always be seen as coming from the location of the VPN server.

For example a business man sets up a private VPN at home in Phoenix then travels to Las Vegas for a conference. After landing in Vegas he uses a free open Wi-Fi connection and connects to the internet. After connecting to the internet he connects to his VPN in Phoenix. He checks his IP address and it shows his IP address and location as phoenix, even though he is in Las Vegas.

Many large corporations use VPNs when their office buildings are separated, often in deferent countries. They also provide connections to the VPN for employees to securely transmit data when traveling. The reason a large corporations use VPNs is to connect people located all over the world into what virtually is the same building. A VPN takes all the online connections they have and secures them as they would under one roof.

There are many other uses for a VPN. Hackers use them to mask their IP address when they do illicit activities to hide their location. Illegal movie downloader's use VPNs to mask their IP address hiding them from the MPAA when they use torrent to get the latest movie. VPNs can also be used in countries that block things such a Skype.

VPNs are a very important tool in modern life to securely be able to leave home or travel without worrying about sensitive data being exposed.


Choosing a VPN Setup
There are two options to setting up a VPN, use a VPN service, or setup a computer at home to work as a VPN server. Both have their advantages and disadvantages.

There are many paid and free VPN services out there. The plus side of using a VPN service is the hassle free setup. The downside is the free VPNs are often unreliable and untrustworthy. Also a free VPN may be setup by the same people we are trying to stay away from.
Paid VPNs are better than the free options but again depend on the service and they are not free. Setting up a free home VPN is easy and free but paid services are always a option.

A good VPN service I use is IPVanish VPN Service which have low cost plans. they also have a easy setup wizard for most and device Windows to Android.

Setting up a Private Home VPN
There are different protocols that can be used to setup a VPN Point-to-Point Tunneling Protocol (PPTP), Layer 2 Tunneling Protocol (L2TP) and Internet Protocol Security (IPsec), Secure Sockets Layer (SSL), and OpenVPN.

Each have strengths and weakness and whole books have been dedicated to the details of how they work. But A VPN doesn't need to be complex, Microsoft Windows has a built in VPN that works great for the average person. Apple Mac's also have built in VPN services that can be used. Since currently Windows 7 is by far the most used operating system the example here will be using Windows 7, but a VPN can also be set up with Windows XP, Vista, and Mac computers.

On a Windows 7 computer select Control Panel–Network and Internet–Network and Sharing Center, then on the left check change adapter settings.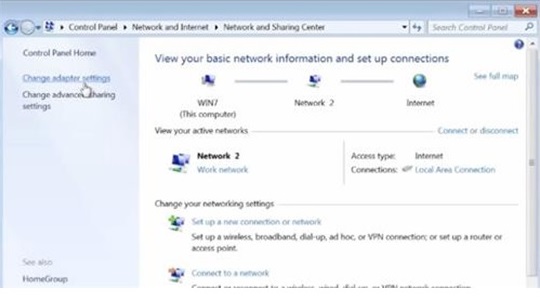 At the next screen hit the ALT key and a tool bar will come up on the top.




Select File then New Incoming Connection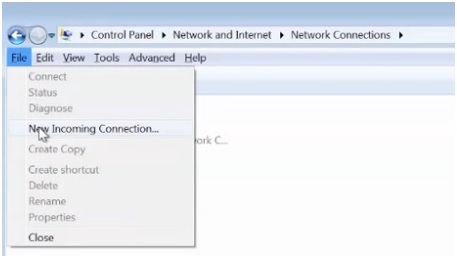 Next choose the users to give access to, the default Windows login name will work.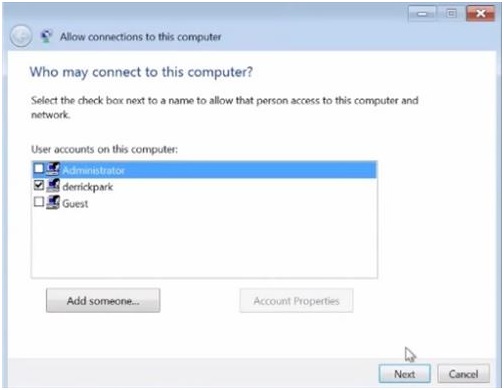 Check the box "Through internet"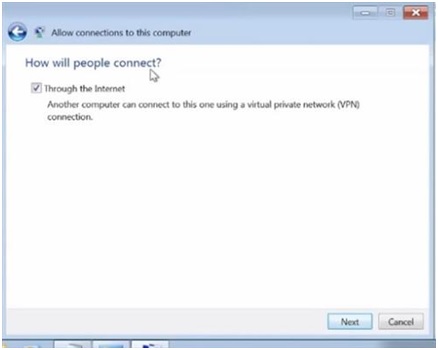 The next screen is the protocol screen simply leave defaults. And select allow access.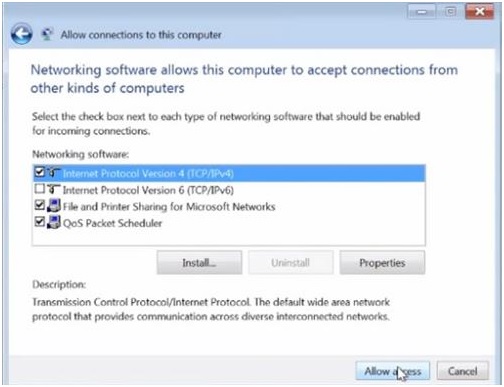 Write down were it says computer name for future reference.
A new Box should show incoming connections.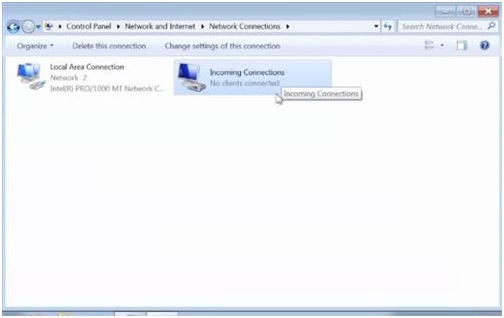 Once the box Incoming Connections comes up A windows 7 VPN server has been created and is waiting for a client VPN to connect to it. At this point we could setup a client VPN and log into the server but first the router has to be port forward. Ever router has a different procedure to port forward a port.
Port forwarding A router

Many people have problem port forwarding their routers since everyone has a different setup menu and no set standard. It is a good idea to Google the name and model of you router along with "port forwarding" as keywords a how-to will usually come up for your specific router. Also calling your internet service provider may be an option.
The port that needs to be port forwarded is 1723 and it is a PPTP protocol

This is how to do this on a Netgear router. Your router will most likely have a different setup menu but the basic will apply.

At the start menu type in CMD and select the command prompt box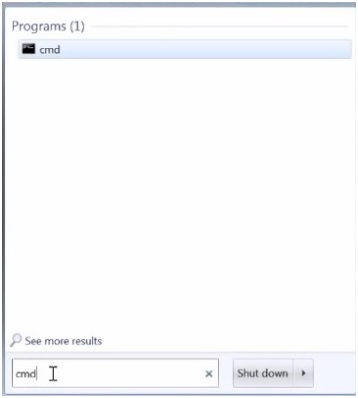 At the Command Prompt Box type in ipconfig.




Read the internal IP address for the computer in this example it is 10.0.0.1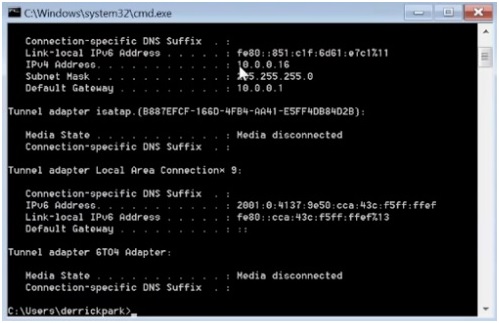 Next open a browser such as Internet Explore. and type in the IP address in the address bar.




The router will ask you for a password again ever router is different. If you have never logged into your router before then Google the default username and password to login.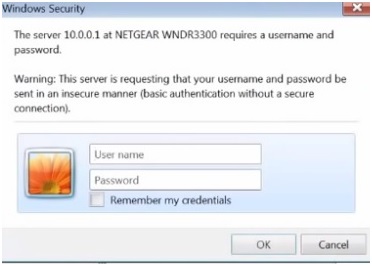 Once logged into the router find port forwarding and port forward 1723 to the IP address of the computer running the VPN server




Now that the VPN server is setup and the router port forwarded a secure VPN client can be used to connect to it with whatever device is used.
If a problem with port forwarding your router cannot be fixed taking the router out of your internet connection is possible. This is done by simply connecting the CAT 5 wire from a modem to the VPN server directly and skipping the router altogether. For most people with multiple devices and computers this is not an option, but is often used as a troubleshooting tool.

Setting up a Windows VPN client
Go to the control panel and select network an Internet–Network and Sharing Center. Then select "Set up a new connection or network."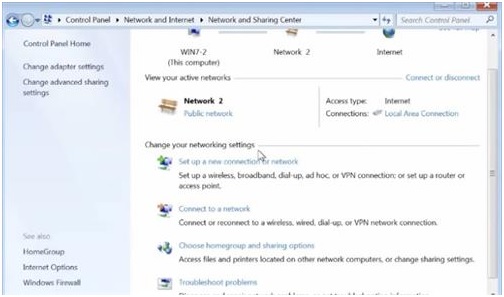 Select "Connect to a workplace."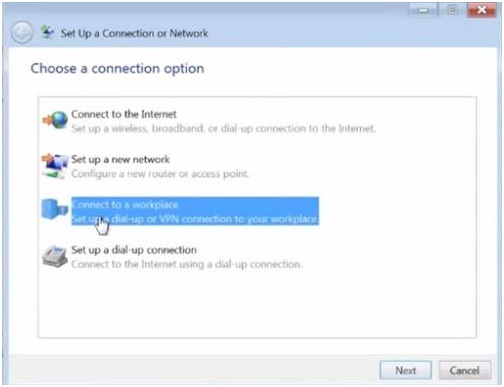 Select "Use my Internet connection."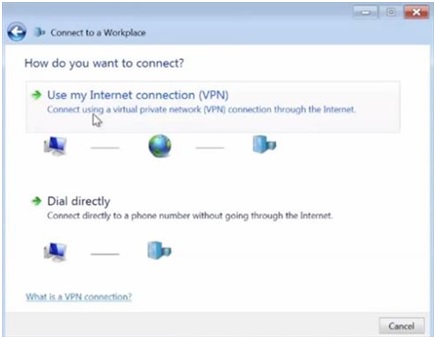 Next type in your IP address. In this example I am using the VPN server IP address that will only work when at home. To connect when traveling the VPN server will need the external IP address which can be found by going to Google and typing "what is my IP address".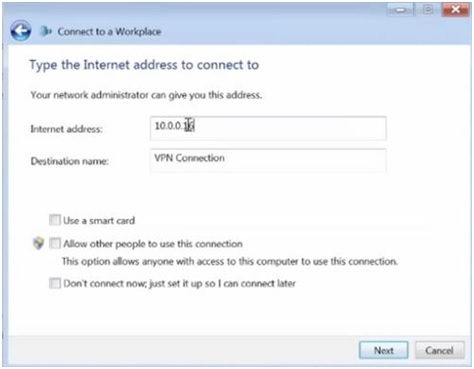 Next it will ask you the user name and password by default it chose the windows login name and password. This can always be managed in the "Add remove Users accounts" menu in Windows.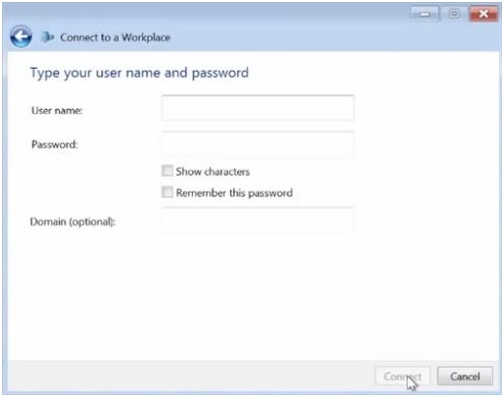 The client should then connect to the VPN server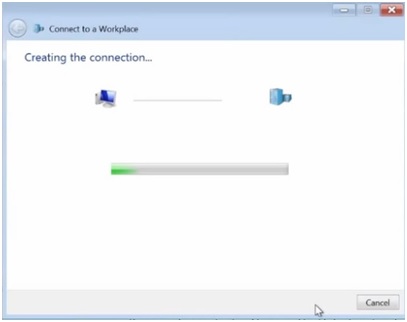 Setting up a VPN Client With a Smartphone
Any smartphone's will have built in VPN client services under settings. There are also many apps that can be used but are unnecessary since a VPN client should come built into most any smartphone. This is a easy process and will depend on your phone. Simply have the name, IP address, and username and password of the VPN server.

For example android smartphones have this under wireless & networks–More–VPN. Simply type in the name, IP address, username and password of the VPN server.