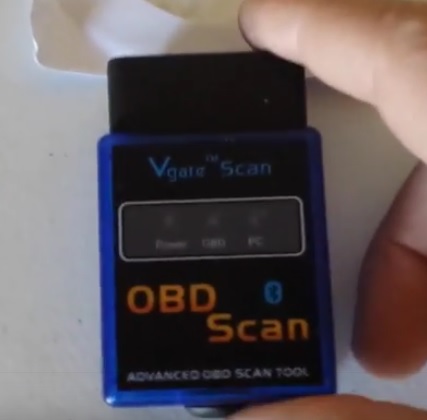 I have a few vehicles that the engine light stays on. This includes friends and family cars and trucks which would like to know what the problem is.
Being able to see what the problem with a car or truck is can be a huge money saver. Even if you have to take it to a mechanic to get it fixed you can look up what it cost to fix the problem before you go.
After looking for a OBD2 scan tool I seen they now have Bluetooth OBD2 adapters that can pair with a smartphone or laptop and display the error codes.
This was interesting since not only is it cool to use a smartphone to troubleshoot a car problem but they are cheap.
They cost between $10-$30 dollars.
After reading the reviews on Amazon trying to see which one to get I decided on two different ones. The ELM 327 and the Vgate Scan.
Read Here For A Review of the Elm 327
The Vgate Scan tool comes with the OBD2 Bluetooth device and a CD containing the Apps for a smartphone (android and iPhone). It also has programs for a computer which I haven't tried yet.
I used a Galaxy S4 android phone to test it with so I copied the android app to the phone with a micro USB cable and installed it.
The App is called Torque which can also be downloaded from the Play Store.
After the App is installed on a phone the next step is to plug in the OBD2 Bluetooth adapter. The OBDII port location on most cars is the driver's side under the dash.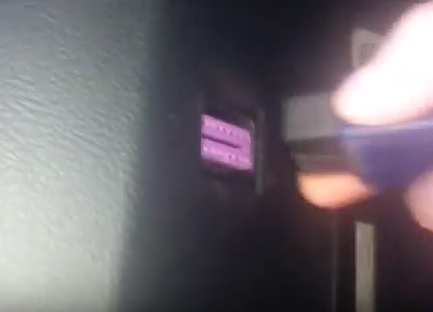 After plugging the adapter in a LED power light came on.
The phone used first needs to be paired to the Bluetooth adapter in settings, the password is "1234". After it is paired the Torque program can be started.
The Torque App has a bunch of option including scanning for computer codes and displaying real time data.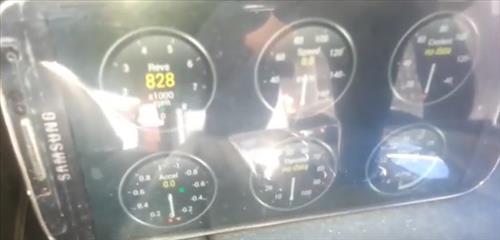 Click the fault codes tab will scan the cars computer for any error codes. The error code for me on the 2004 Passat I was testing it on was "P2181 Power-train Coolant System Performance"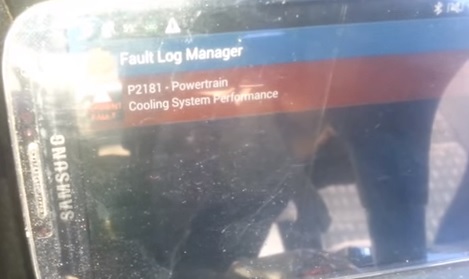 Updated Version of the Vgate OBD2 scan Tool on Amazon
vgate iCar3 Wi-Fi Auto Scanner Scan Tools Interface Adapter Check Engine Light OBD2 Code Reader Diagnostic Tool (White2)
Summary
The Vgate scan tool did what it was supposed to which was scan a cars computer for error codes.
It did disconnect a few times from the Bluetooth and than reconnect which I didn't have happen with the ELM 327.
I still need to do more testing but for the price I am more than happy since it gave me the error codes for all the vehicles I tested.