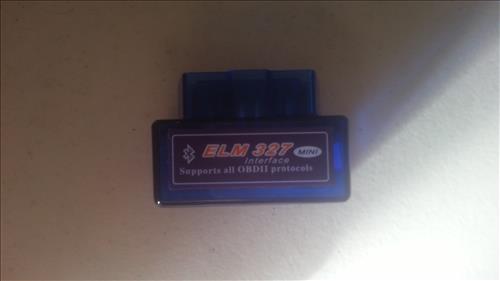 I had been needing a good OBDII scan tool for a few cars and trucks I want to troubleshoot the engine light that stays on.

After looking at several dedicated OBD2 scan tools, I seen small cheap Bluetooth scan tools that pair with a smartphone and troubleshoot error codes.

This is a great option for me since I am not working daily on cars and don't need a expensive dedicated scan tool.

I simply needed a cheap scan tool option to find what codes the engine light on a vehicle is doing once in a while.

When I say cheap these Bluetooth OBD2 devices range from $10-$30 dollars.

Of course there are many of them and reading the reviews on Amazon gave me mixed signals which one to get.

In the end I bought two, the ELM 327 and


The first one I tried was the ELM 327. It was the cheaper of the two and doesn't look as well made.

It came with the OBDII Bluetooth device and a CD.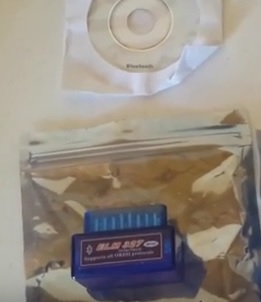 The CD contains the manual and a App for a android smartphone and a program for a Windows PC computer.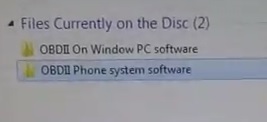 Some reviews on Amazon did say it would work with a iPhone but that a App would need to be downloaded.

There were two version of the Torque App for Android phones so I loaded up the newest version on a Galaxy S4.

To load the Torque App from the CD simply copy it to your phone with a micro USB cable or alternately it can be downloaded from the Play Store.

Installing the App is easy as installing any app with the exception of pairing the adapter. The default password is needed which is "1234".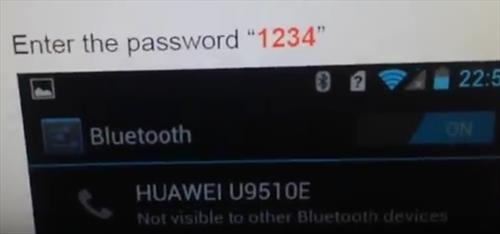 A friend has a 2004 Volkswagen Passat that the engine light came on and was worried about what it meant so I started with it.

First it needs to be plugged into the OBD2 port which is usually located under the dashboard on the driver side.

Lights came on as soon as I plugged the ELM 327 in.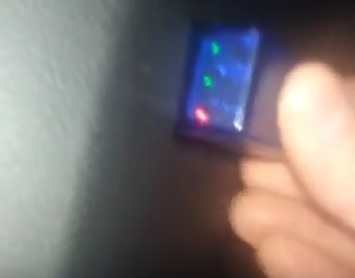 The phone needs to Bluetooth pair with the device before starting the Torque App.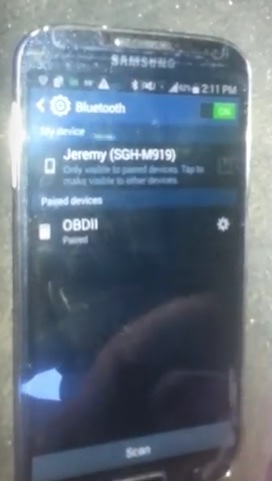 After paring with the ELM 327 I went and scanned for engine error codes.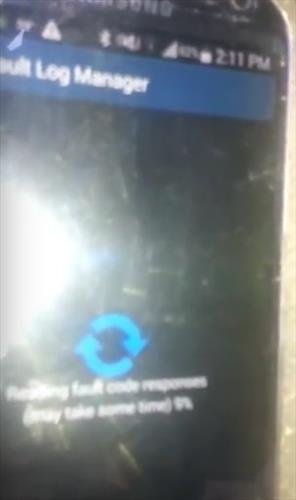 It took 2-3 minutes to scan and came back with a Error: P2181 Power-train Coolant problem.



Looking at other options it also has a real time display for oil pressure, RPM, vacuum and so on that could come in handy.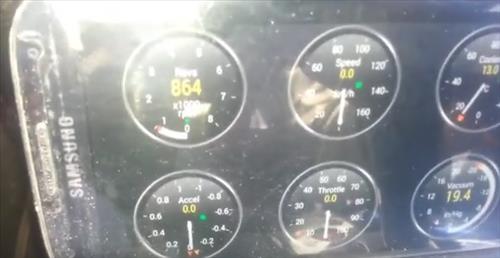 Summary
The ELM 327 Bluetooth OBDII device worked for me for finding engine computer error codes.

One of the things I wish it could do was clear the codes which more than likely is the App I was using called Torque.

Some reviews on Amazon were bad for the ELM 327 saying it either didn't work or went bad after a short while.

Everything worked fine for me but I haven't used it long term yet.

I don't think it is a good idea to leave it plugged in for long periods of time. Many comments on Amazon said it got hot and went bad after extended use.

If you need a cheap OBD2 scan tool to troubleshoot engine problems then the ELM 327 does what it's supposed to do.

If you are a professional and not a weekend warrior than I would go with a better one.