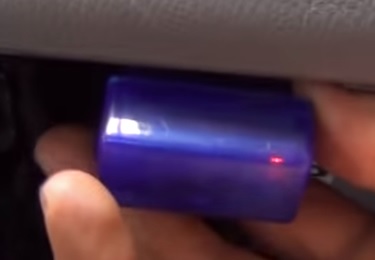 Tracking the location and movement of a vehicles with GPS in real-time is easy to do with the right equipment.
There are many different types of trackers that can display a car or truck's location on an app or computer.
How Do Mobile GPS Tracking Devices Work?
A GPS tracker receives a signal from a satellite and relays the location usually over a cell phone network to a laptop or smartphone.
Small tackers are placed in or on a vehicle that can detect its location from GPS signals.
The GPS information is sent to a user usually over a cell phone network in real-time.
The small trackers will usually have a SIM card inserted the same as a cell phone.
Things To Consider with GPS Trackers
Subscription Service

A subscription service is when a paid service is used to track the signal and relay the information back to a user over the internet, usually over the cell phone network.

The setup is done by a company which makes using it much easier but for a fee.

The service is sold with the unit so the cost of the unit also has to be considered.

DIY Setup

The second method works the same as the first only the user does all the setup but with no monthly fee.

Again the cell phone network is used to transmit the information back to a user.

This method requires buying a SIM card and setting up the tracker like a cell phone would be setup.

The advantage of this option is there is no monthly service fee, but the complexity of setting it up is higher.

This is a good option if you are good with technology if not the other option would be better.

Battery Life

The battery life of a unit is also important since the tracker will not work if the battery dies.

Units can range from 3-4 days to 6 months depending on cost. Depending on how the unit will be used this can be important.

Trackers that use a vehicles OBDII port for power are a good option since they can run indefinitely.

OBDII ports are built into every vehicle built after 1996 and are usually located under the driver side dashboard.

They are used to talk to a car or tucks onboard computer so can give much more information than location.

OBDII port GPS trackers are commonly used with companies that have fleets of vehicles to track not only the location but engine starts, revs, speed, and more.

There are many good units available with some of our favorite picks below.

As always be sure to read the reviews on Amazon, forums, here, or elsewhere to be sure a unit is a good fit for you.

*This post contains affiliate links.

Our Picks for Best Mobile GPS Tracking Devices
MasTrack MT-OBD

MasTrack MT-OBD Live GPS Vehicle Tracker with Engine Diagnostics

The MasTrack MT-OBD is a system to track a vehicle and display it on a map over a cell phone network.

It plugs into a vehicle's OBDII port and will track it with an app or computer program.

The unit gives real-time data on speeding, hard braking, excessive idling, along with the location.

It will work in the USA or Canada and like most all trackers it does have a monthly fee currently $10.99 a month.


Spot Trace

Spot Trace

The Spy Tec STI_GL300 Mini can be used on a laptop or a smartphone and displays data with a Google map interface. It sends information back to a user using a subscription service.

It also comes with many added features such as traveling speed and alerts that are pre-setup.

Battery life is roughly a week depending on how often data updates are sent.

This is a good option for someone who does not want to know the technical side of setting up a mobile GPS tracking unit. If you are good with technology than another option would be better.

Global Real Time

Real Time Portable Mini GMS/GPS/GPRS Tracker

This unit uses the cell phone network to send GPS information back to a user.

There is no subscription service so the unit will need to be setup with a cellphone SIM card.

Battery life is 3-4 days.

This is a good unit for a technical person. An app will need to be interfaced with smartphone use and tracking software for a laptop.

The unit itself will need to be setup like a cellphone with a SIM card.