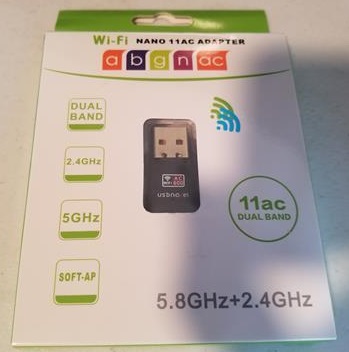 The USB Novel 600CU is a small dual band wireless USB adapter that runs the new 802.11ac WiFi protocol.


It is a small nano size adapter that would make a good fit to upgrade a laptop or add wireless to a desktop.
*This unit was sent to me to review with my honest opinion and results below.
Specifications
Dual Band 2.4Hhz/5Ghz
Protocol: 802.11ac
Chipset: 8811CU
Compatibility: Windows 7, 8, 10 MAC OS 10.6-10.14
The package comes with the adapter, driver CD, and installation guide.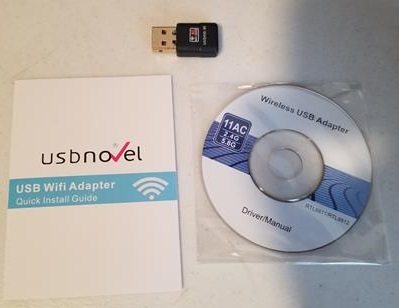 The adapter is small and makes for a good fit with a laptop or desktop.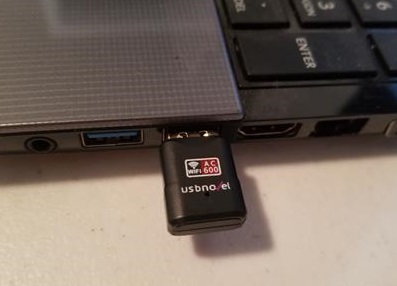 Plugging the adapter into a Windows 10 PC the adapter was automatically found with no need to install drivers.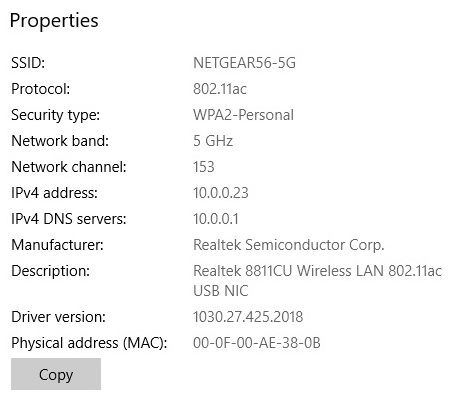 It is listed as using the Realtek 8811CU Chipset.
WiFi Speed Test 2.4 GHz Band
All speed test were done to a Netgear Nighthawk 802.11ac router 10 feet away past a wall.
Using the online site Speedtest.net it gave the results of 20Mbps Download, and 21Mbps Upload.



While not the fastest results the 2.4Ghz speeds are good enough for legacy devices.
The 5GHz band with the newer 802.11ac is what most new devices will use.
WiFi Speed Test 5GHz Band
Doing the same test again with Speedtest.net on the 5GHz band it gave the results of 218Mbps Download, and 21Mbps Upload.



This was some very good results for such a small unit.
*This post contains affiliate links.
Read More Reviews Here on Amazon
USB WiFi Adapter- 600Mbps USB Wireless Network WiFi Dongle Adapter for PC/Desktop/Laptop/Mac(Updated Version), Dual Band 2.4G/5G 802.11 ac,Support Windows 10/8/8.1/7/Vista/XP/2000, Mac OS 10.6-10.15

Summary
The USB Novel 600CU is a fast WiFi dongle for such a small unit.
While testing the 2.4Ghz band was a bit slow but the 5Ghz band was very fast.
Since the 2.4Ghz band is used mainly for legacy devices this likely will not have much of an effect.
The small size makes it a good fit for most hardware desktop or laptop.
Small nano adapters while having an advantage of being small often don't transmit as far as unit with large external antennas.
A small unit like the 600CU will have the same range as a laptop built-in WiFi.
For those who need better range a larger unit with bigger 5dBi external antennas may be better.
I am still testing the unit so far with good results and will update if anything changes.
As always be sure to read the reviews on Amazon, forums, or elsewhere to be sure a unit is a good fit for you.