There are two main ways today to get a computer on a network, Ethernet or WiFi.
Another way to get a computer on a network while not as common does have its place is a USB-to-Ethernet adapter.
This works by connecting a wired Ethernet connection to the adapter which communicates via USB.
The most common reason for this is an Ethernet card has gone bad or the computer doesn't have one. For example, a laptop that the internal Ethernet that has gone bad can be easily replaced with a USB to Ethernet adapter.
Also it is much easier to plug in and configure even for a desktop since the case never needs to be opened.
The one we decided to try out is the Anker Unibody Aluminum 3-Port USB 3.0 and Gigabit Ethernet Hub.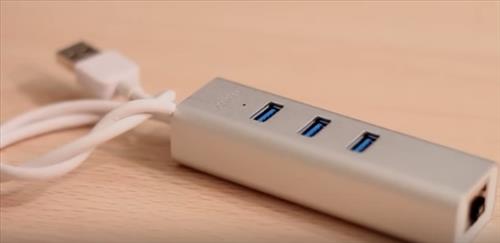 A nice feature about the Anker unit is it has extra USB ports and can double as a USB HUB. Also it works with a Mac or Windows Machine.
The installation was easy enough testing it with a MacBook and Windows computer basically being plug-and-play finding installing the drivers automatically.
Using speedtest.tet to test it out our internet connection maxed out.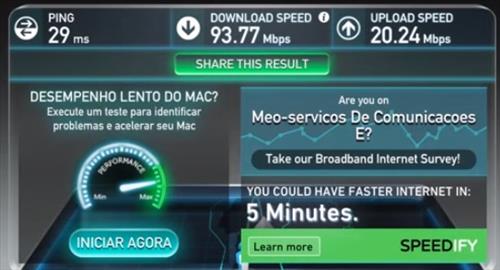 USB 2.0 can transfer data at 480Mbps while USB 3.0 is much faster at 5Gbps. Most internet connections can never run at USB 3.0 speeds so the high speed data transfer will only happen on an internal network.
The Anker unit can transfer data up-to one Gigabit the same as a wired CAT-5e connection.
One downside to the unit was the USB Hub extender which doesn't supply power if you need to use them for charging devices.
The Anker USB to Ethernet works well and was an easy setup on our test machines.
As always be sure to read the reviews on Amazon, forums, or elsewhere to be sure it is a good fit for you.
*This post contains affiliate links.
Read More Reviews Here On Amazon
Anker 3-Port USB 3.0 HUB with 10/100/1000 Gigabit Ethernet Converter (3 USB 3.0 Ports, A RJ45 Gigabit Ethernet Port, Support Windows XP, Vista, Win7/8 (32/64 bit), Mac OS 10.6 and Above, Linux) Black